15 Nov

Spark Bites: Instagram Reels Is Taking On TikTok

Welcome back to another week of social media updates by Spark Growth! This week, we're looking at some more experimental features on Twitter, Instagram has released a new Stories feature in Brazil, and LinkedIn is making it easier for freelancers to connect with potential clients.
Facebook
More features are being tested for Facebook Messenger! Reverse-engineering expert Jane Wong tweeted out these screenshots of Video Meet Link, a feature that would add video group chat to the app. What's interesting to note is that it appears that users don't need to have the Facebook Messenger app in order to access Video Meet Link. Simply having the group chat's URL will allow others to join the video chat. There's no official word on when this feature will be released.
Facebook Messenger is testing Video Meetup Link

Anyone can join, even without a Facebook account or without the app pic.twitter.com/wBksWGcE8x

— Jane Manchun Wong (@wongmjane) November 9, 2019
Facebook recently released Shortcut Bar Settings for its app. Users can now customize their app's navigation bar, removing tabs they don't need like Marketplace, Watch, News, Dating, among others. Alternatively, rather than removing these tabs completely, users can now disable the red notification dots on their navigation bar. Facebook hopes these new changes encourage users to focus on content that is most relevant to them. Shortcut Bar Settings is already available for iOS users, while Android users will have to wait a few weeks.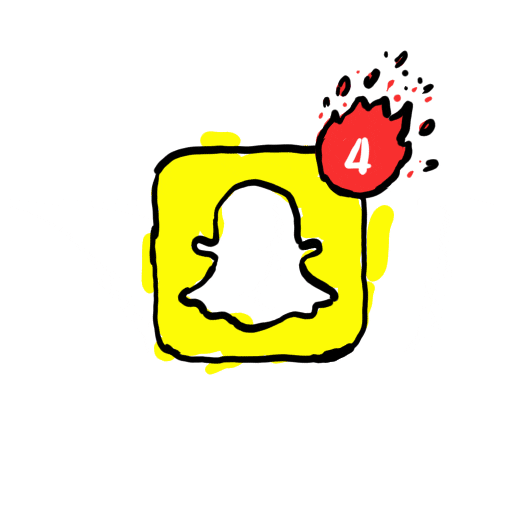 Instagram
Non-profits on Instagram can now add a "Donate" button right on their profile, making it easy for users to contribute (take a look at the tweet below to see where it's located). Non-profits can check their eligibility for the donate button on Instagram's updated help page here. This feature is currently available only for U.S. non-profits with no word yet on whether it will be expanded internationally. 
Donating to Providence House has never been easier! Give us a follow on Instagram @provhousecle and check out the latest button on our profile page: https://t.co/nmARcWd9O8 pic.twitter.com/fcszOvu1zD

— Providence House (@provhouseCLE) November 5, 2019
Back in early October, we talked about how Instagram is testing with hiding likes in several countries. Now, the company will be testing this in the U.S. market. Head of Instagram, Adam Mosseri, states, "We're expanding those tests to include a small portion of people in the US next week." Although Instagram has stated that hiding this data on a post is intended to make the app feel less like a competition for more likes, some are concerned how this will impact influencer marketing. In a recent study that surveyed countries where this feature has been heavily tested, researchers found that the majority of influencers saw decreased likes on their post. The only countries where influencers saw increased likes were in Japan, among nano-influencers (1,000 to 5,000 followers) and major influencers (100,000 to 1 million followers), as well as major influencers in the U.K.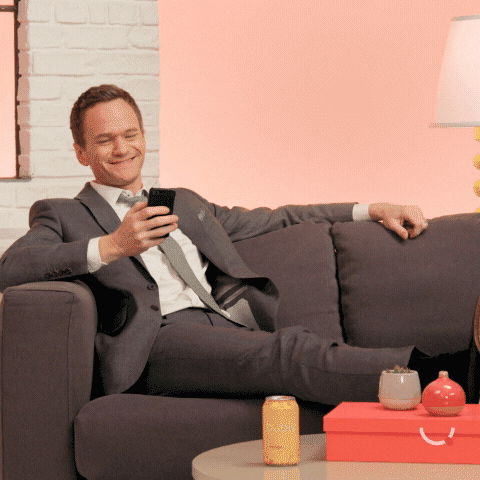 Instagram is taking on TikTok—at least, in Brazil it is (for the time being). The company has released Instagram Reels, a new option within its existing Stories feature that lets users create 15-second video clips. Similar to TikTok, background music can be added. Take a look at the demo video below, which shows off Reels' features. Reels can be posted to a user's Close Friends list, Stories, or messaged directly to other users. Similar to Stories, Reels can be saved to a user's highlights on their profile. The Explore tab has also been updated and will show a new category called Top Reels. Currently, there's no official word on when Instagram Reels will be released in other countries. Director of product management, Robby Stein, said Brazil was chosen because it has a large number of Instagram users, a growing creative community, and a rich musical culture.
Twitter
Moving on to Twitter, Jane Wong has found some initial testing that may impact how messages are displayed on its web app. Similar to Reddit's comment layout, this change helps users follow conversations more easily by seeing exactly which reply corresponds to which comment. There's currently no official comment on this feature or when or if it'll be released.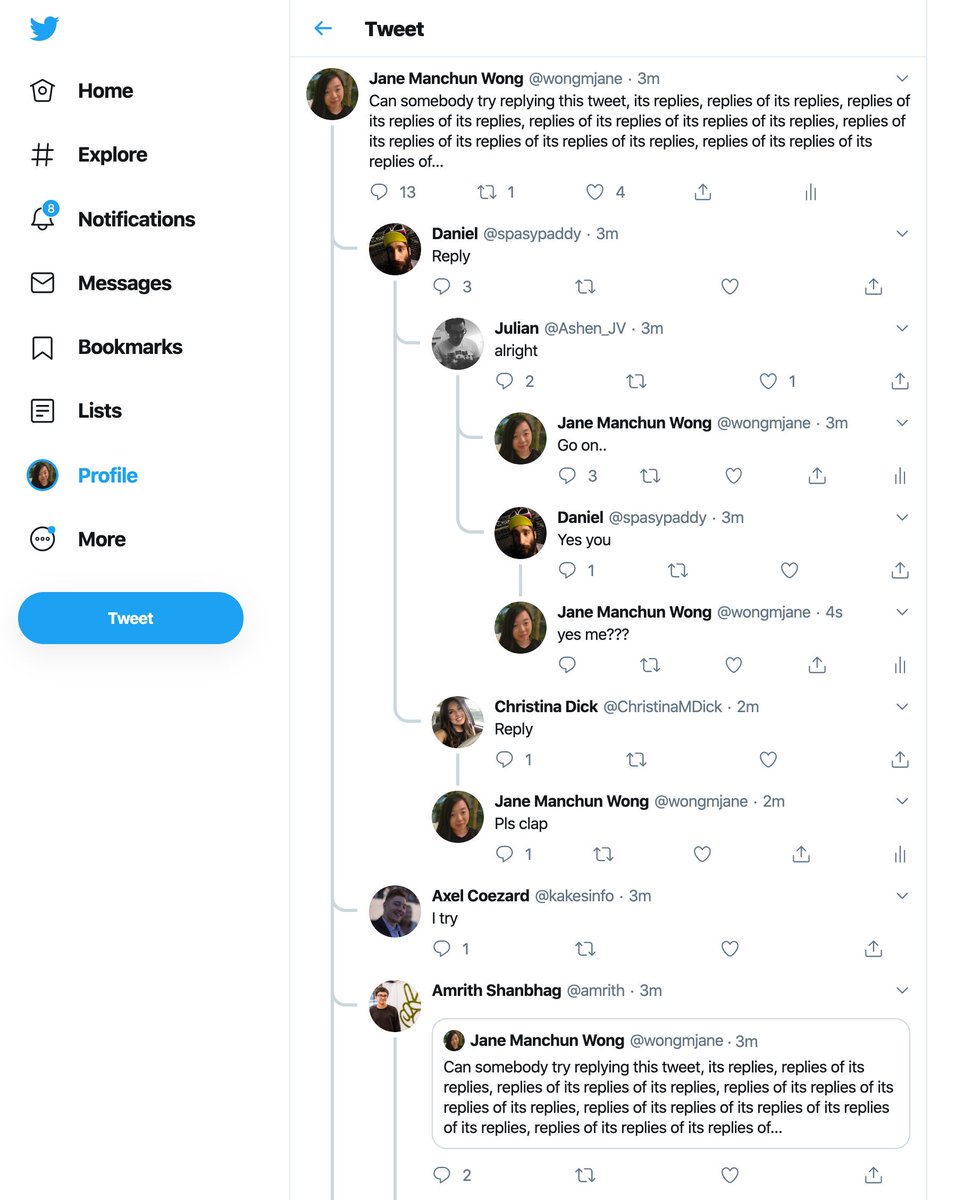 [source]
Ever start a tweet and realize you're logged in to the wrong account? Luckily for you, Twitter is currently testing a new feature that will let users switch accounts even while typing out a tweet. Click here to see it in action! Currently, the feature seems to be showing up for some users, while it is absent for others. There's currently no word on an official release date.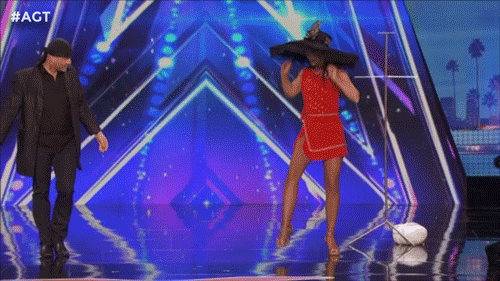 LinkedIn
LinkedIn has launched its new global feature, "Open for Business." Freelancers and small businesses can use this feature to connect with potential clients, while users can search for specific services they require. A business can only list one service they provide, though if it offers more than one, it can apply to be a "service provider" on LinkedIn ProFinder. Freelancers and businesses can opt in to this new feature by checking the Open For Business checklist located here.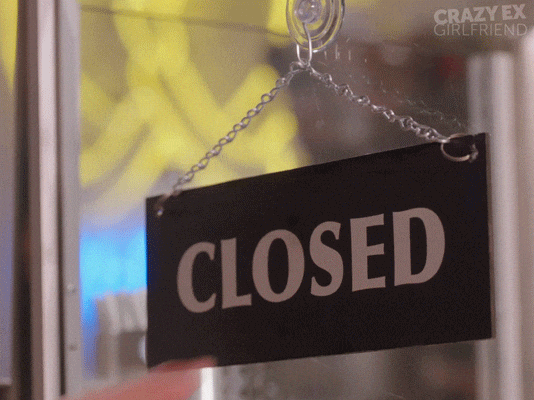 YouTube
YouTube has redesigned its homepage for desktop and tablet users across its iOS and Android apps, all with the intention of putting more spotlight on content. Video thumbnails are larger and the area showing the video title has been increased so longer titles are no longer cut off. To see comparisons of the old and new YouTube homepage, click here.
This update also adds a new feature called "Add To Queue." As you might guess from the name, this option allows users to set up a list of videos to watch back-to-back. Another feature YouTube will be adapting for its desktop app is the ability to select topics to customize the Home feed. There is currently no date set for the release, but YouTube notes that it will be "soon." 
Another one of YouTube's previous updates is finally making its way to the desktop app. When users select "Don't Recommend Channel," videos created by that particular channel will no longer be shown in their recommended videos to watch.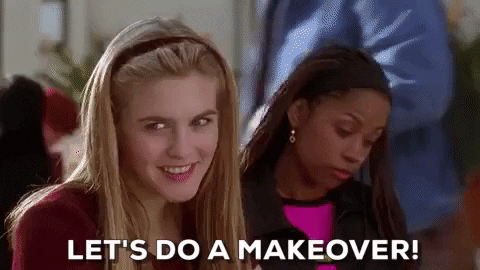 YouTube has added another monetization option for content creators called Super Stickers. Users can choose from an initial set of 8 stickers and send these Super Stickers to their favorite content creators during livestreams and Premieres. Content creators who already have access to Super Chat can simply turn Super Stickers on to begin receiving them. When users purchase a Super Sticker, they can input an amount ranging from $0.99 to $50. Content creators who want to check their eligibility requirements for Super Stickers can click here.
[source]
WhatsApp
In the latest Android beta, WABetaInfo found WhatsApp continuing its work on implementing a Dark Theme. In this beta version, some users may see dark default wallpaper. This is a new addition on top of its previous testing with a dark splash screen. While the testing shows more components of a dark mode coming together, there is currently no official release date regarding dark mode for Whatsapp. 
If you ever find yourself being added to random WhatsApp groups by random people, this next update is sure to be a welcome one. A new WhatsApp feature lets users control who can add them to new groups. To begin editing, users can access their privacy settings. The feature is available for all users across Android and iOS.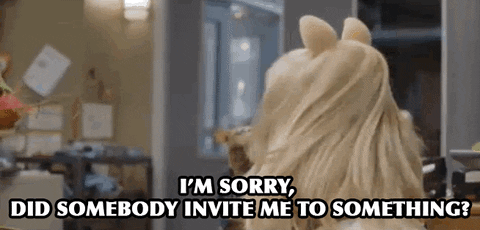 That wraps up another week of social media updates! Stay tuned for more social media news in the next Spark Bites! In the meantime, be sure to follow Spark Growth on Twitter for even more news on social media, branding, and digital marketing!