08 Nov

Spark Bites: iOS users get Netflix. Android gets…emojis? 

Welcome back to another week of Spark Bites: social media updates brought to you by Spark Growth! This time, we have some more OS-specific updates for both Android and iOS users. In other news, Facebook is making some changes to its ad metrics, LinkedIn continues to add more accessibility features, and TikTok is partnering with several editing software companies. 

 
Facebook
Facebook has removed certain metrics to its video and lead ads. These include analytics about unique 10-second video views, cost per 10-second video views, and 10-second video views in total. Several of its metrics have also been renamed, though no changes have been made to the actual metrics themselves. For example, 3-second video views are now referred to as 3-second video plays. While not a major change, Facebook hopes these new names will help marketers better understand the metric they are looking at and how their ads are performing. 
Facebook is also adding some new features to its Messenger app that will help brands better connect with their customers. A new feature is "Icebreakers," which will allow brands to set commonly asked questions on their Messenger profile. Some examples include "What are your hours today?" and "Where is your store located?" Businesses will now also be able to see emoji reactions a user makes on a comment. Lastly, there will be some upcoming additions that will help brands manage multiple apps that are connected to their Messenger app. These are all the details Facebook has shared now, but it says these future changes will help businesses streamline which app they want to use for their click to Messenger ads.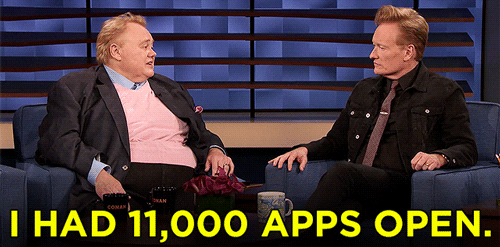 Facebook will be making some updates to the number of ads that Pages can show at any one time. This feature will be released in mid-2020, but the company says that more information regarding this change will be released early next year. Facebook says that the decision was made because a high ad volume can actually hurt its performance, a familiar concept to our fellow digital marketers out there. Too many ads also means there will be issues with ads successfully exiting the "learning phase," which is Facebook's delivery system that learns about the ads being run and figures out the best way to deliver the ad set. Facebook will also be making compliance updates to its Special Ad categories, which will only affect U.S. ads in specific industries, such as housing and employment.
Facebook is also testing another feature, which offers encrypted video and voice calls through its Messenger app. Reverse-engineering expert Jane Wong shared screenshots of these two additions shown in the Secret Conversations feature of Messenger, which is already encrypts a user's message. There are currently no further details so stay tuned!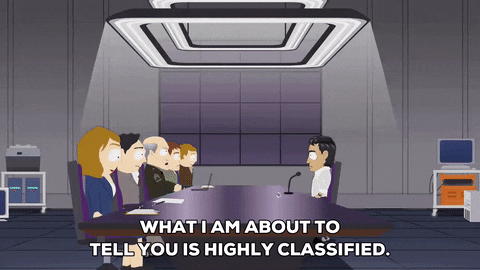 Facebook has also introduced a new feature for video creators and publishers. Brands Collab Manager will be available in over 40 countries at launch and is a tool that will assist marketers find content creators for branded partnerships. However, there are restrictions as to who can access this new tool. To start, users must have at least 1,000 followers and Facebook's announcement contains the other restrictions too. After the tool has been available for a few months, Facebook says it will make improvements to paid and organic insights in order to reflect this new tool. 
Lastly, Facebook is introducing Facebook Stars, which is a feature where users watching live videos on Facebook can send Stars to the content creator. Facebook has introduced New Mobile Tools, letting video creators see exactly who sent them Stars, the top users who have sent the most Stars, and set goals for how many Stars they want. Stars is a virtual currency and functions in a similar way to streaming platform Twitch's Twitch Bits. Users can purchase Stars to send to their favorite Facebook streamers, while content creators receive $0.01 USD for every Star they receive.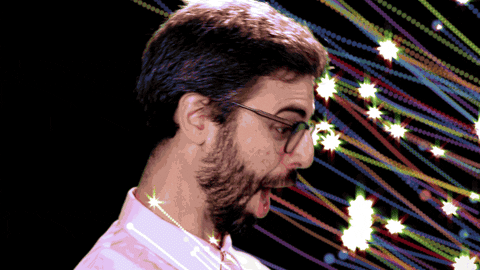 Instagram
Jane Wong has also found that Instagram is currently testing the ability to remove Stories from both its own app and Facebook with one press of a button. While Facebook Stories aren't as popular as Instagram Stories, this new feature will help make it more convenient for those do cross-post their Stories across both apps. 
Instagram is testing the ability to delete a Story from both Instagram and Facebook pic.twitter.com/NL95A4bcqS

— Jane Manchun Wong (@wongmjane) October 31, 2019
Twitter
Good news for Android users! In a recent tweet, Twitter announced that Android users will be able to share tweets in DMs. This feature was previously released for iOS users in July earlier this year.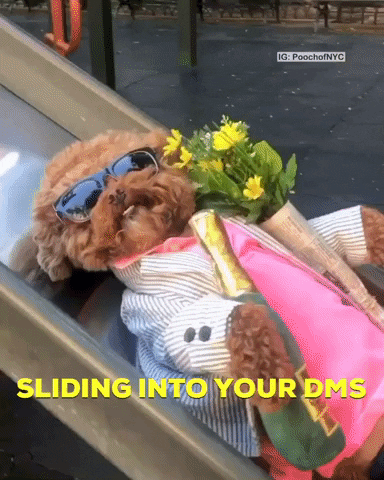 Twitter will be releasing a new feature called Topics on November 13th, which will let users follow their favorite, well, topics! At launch, there are over 300 topics spanning sports, entertainment, and gaming. The goal of this new feature is two-fold. First, Twitter hopes to make its platform more user-friendly, especially for those who are entirely new to the platform. Secondly, it hopes to drive more engagement from its heavier users by introducing them to new content.
LinkedIn
LinkedIn has released some new accessibility features! The first update LinkedIn is rolling out is automatic alternative text descriptions. We talked about this feature back in early October when LinkedIn discussed how it aims to make its platform more accessible for users. When users upload an image from their desktop or mobile, LinkedIn's internal object recognition tool will automatically describe the image. Another accessibility feature is Dynamic Type, which will let users choose the size of text content on their screen. This feature is only for iOS users at the moment, with no word on when or if it will be released for Android. This feature is particularly useful for those who prefer or require a larger text size for a more comfortable reading experience.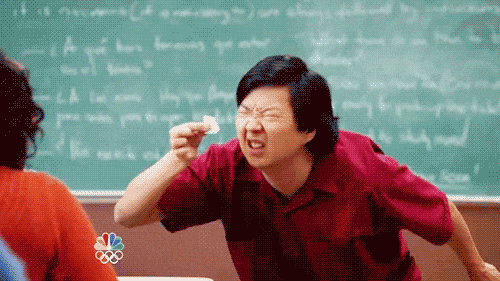 LinkedIn has also made some big updates to its auto-translation feature. One new addition includes allowing users to create a list of languages they understand and do not require translations for. Users can also select which language they want all content to be translated to in the Settings. Previously, LinkedIn content would be auto-translated to the language set in the user's browsers. These new accessibility options will let users further customize their LinkedIn experience.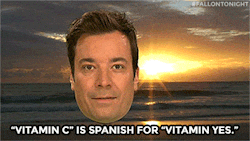 Pinterest
Pinterest is getting a makeover! The update will be gradually released globally and aims to make the app more immersive for both iOS and Android users. Some of these changes include reducing the space around each Pin in order to put more focus on the content, and moving some of the tabs to a different place within the app. Take a look at the old Pinterest layout and the updated version below!
Snapchat
Ever wonder if you (or your car) would look good with a 3D moustache? Now is your chance to find out because Snapchat has released a new update that lets users draw on themselves in augmented reality. When using a rear-facing camera, users can use this function to draw on the environment. iOS users can access this function in the Create section of the AR Bar. Snapchat Android users will have to wait a few more months before they get this feature.
[source] 
WhatsApp
WhatsApp's picture-to-picture feature has been updated for iOS. Users can now share Netflix videos with their friends and play them without exiting the app. Currently, this feature is limited to Netflix trailers only with no word on whether this feature will be expanded to include full Netflix shows in the future.  
For Android users, you get early access to some new and updated emojis in the latest WhatsApp beta–check out the full list of emojis here. These emojis come from the latest Unicode and can be selected from the app's Emoji Picker option.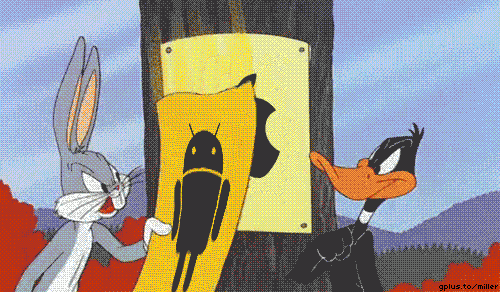 Similar to other social media platforms that have added shopping catalogs to their app, such as Pinterest, WhatsApp has added Catalogs for Small Businesses. Available for WhatsApp business accounts, these are mobile storefronts where small businesses upload their entire catalogue to their profile. Previously businesses could only send potential customers one product photo at a time, making it a tedious process. The feature has gone live for both Android and iOS in select countries. To see the full list, be sure to check out the WhatsApp blog.
[source]
TikTok
TikTok has launched its "TikTok For Developers" program and will be partnering with several third-party editing apps. Users will be able to access TikTok's editing tools from these apps, as well as send their creation directly to TikTok. Some of its first partnerships include Adobe, Lightricks, and PicsArt. One of the first developer kits launching is for Adobe Premiere Rush, a mobile video editing app. Premiere Rush users will be able to access TikTok's editing features, such as color filters, and will be able to push their edited video directly to their TikTok account. When videos are published on TikTok, the partnering brand will have its hashtag included.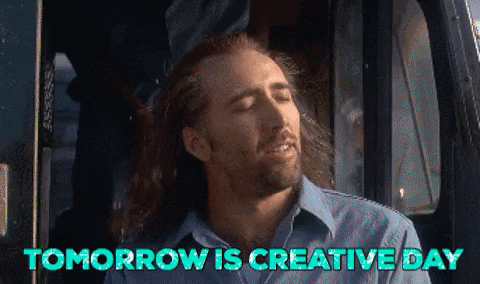 That wraps up this week's social media updates! Stay tuned for more social media news in the next Spark Bites. In the meantime, be sure to follow Spark Growth on Instagram and see what we can do for your brand or franchise.