25 Feb

Meta launches Facebook Reels Globally

Welcome back to another Spark Social Report by Spark Growth! Each week, we cover the latest digital marketing trends and social media updates. As February comes to an end, Facebook, Twitter, YouTube, Reddit, LinkedIn, and Snapchat all continue to roll out fresh new updates and features. Scroll down to read more! 
Digital Marketing Insights
Neural networks and image-embedding algorithms may become a future essential tool for following customer journeys, especially as cookies and mobile identifiers are beginning to be phased out.
What do they do? Using neural nets, digital marketers have the opportunity to view and highlight niche interactions that can be easily overlooked in traditional analysis. These insights can then be used to optimize the customer journey to a whole new level. The current barrier? The highly technical nature of the techniques. But they are definitely worth keeping on your radar! 
Meta
Facebook Reels Launched Globally
With half of the time on Facebook now being spent watching videos, Facebook is going all-in on short-form video content with its official launch of Facebook Reels to over 150 countries around the globe. This move makes sense for the platform as it deems short-form video as its fastest-growing content form.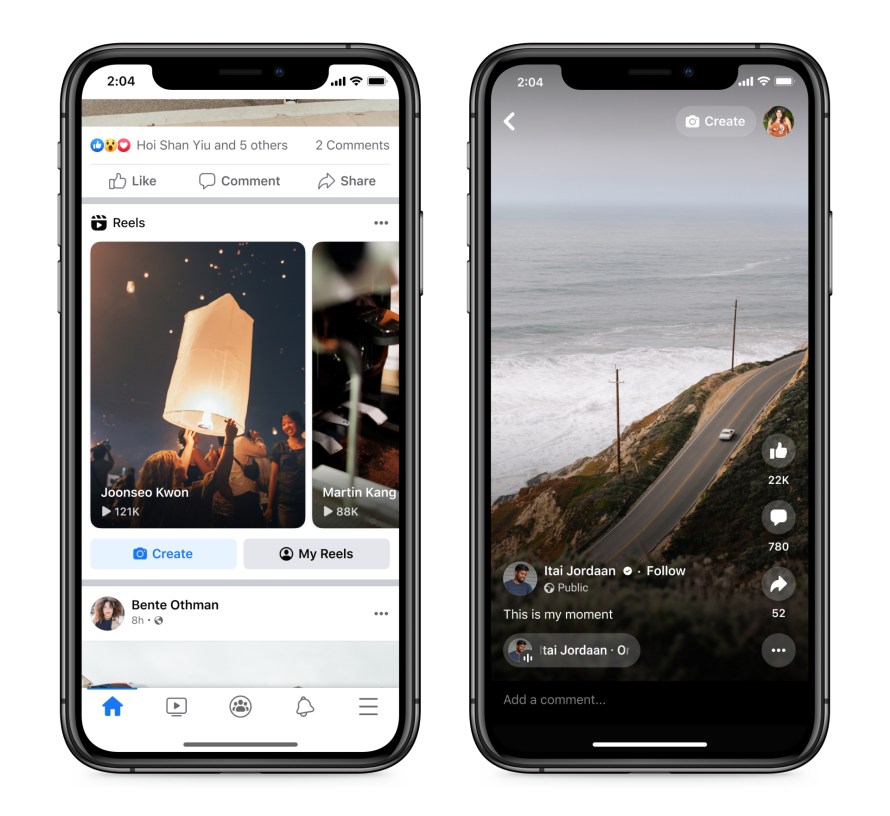 Alongside this development, Facebook continues its efforts to support content creators with new ways to get discovered and monetize their content. With the launch of its Reels feature and as part of its $1 billion+ investment in creators, the "Reels Play" bonus will pay creators based on the performance of their videos. The launch of this bonus program starts as an invite-only, US-based initiative, with the potential to expand globally.
Reel Overlay Ads
Reels' global launch also includes expanding Reel Overlay Ads to creators in the US, Canada, and Mexico, enabling creators to earn a portion of the ad revenue. Overlay Ads for Reels come in two formats, which include semi-transparent banner ads and static sticker ads, both of which aim to be non-interruptive through their ability to be added anywhere within a Reel.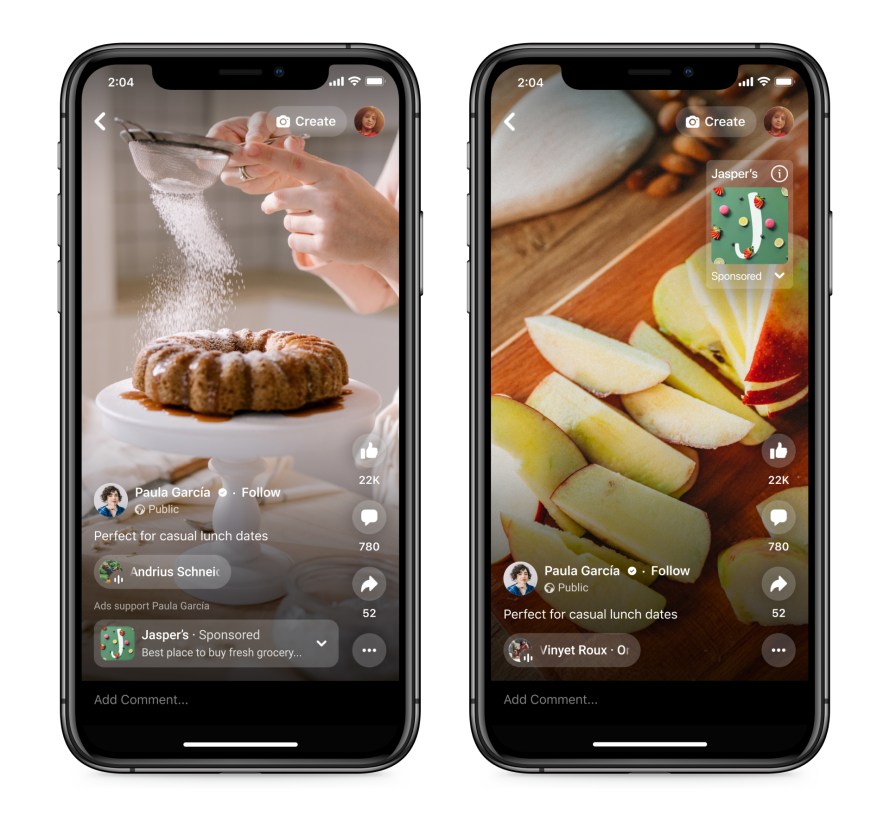 "News Feed" Renamed to "Feed"
Facebook has renamed the News Feed to "Feed," a more minimalist, straight-to-the-point name. This update may have been implemented to encompass the diverse nature of content that can be posted to the Feed, i.e. not always "news." 
Starting today, our News Feed will now be known as "Feed." Happy scrolling! pic.twitter.com/T6rjO9qzFc

— Facebook App (@facebookapp) February 15, 2022
Twitter
This week, Twitter has rolled out several ease-of-use updates for the platform.
Pinned DMs
Users can now pin up to six direct message conversations to the top of their inbox. By long pressing or swiping left on a DM in the mobile app, or clicking on the three dots beside an active conversation on the web version, users can trigger the option to pin the chat. Pinning chats will help users keep their important conversations easily accessible and well-organized!
Keep your fave DM convos easily accessible by pinning them! You can now pin up to six conversations that will stay at the top of your DM inbox.

Available on Android, iOS, and web. pic.twitter.com/kIjlzf9XLJ

— Twitter Support (@TwitterSupport) February 17, 2022
New Settings Search Options
Settings on Twitter got a whole lot easier to navigate with the addition of a search bar in the "Settings and Privacy" section of the platform. This feature will highlight suggested sections of the Settings and Privacy menu when entering keywords into the search bar, bringing ease of access to personalizing the Twitter experience.
So you wanna change a particular setting but don't feel like digging for where to do it?

Now you can just start typing in the new search bar in Settings to find it.

— Twitter Safety (@TwitterSafety) February 23, 2022
Labels added to Identify Bot Accounts
Some bot accounts on Twitter are useful and valuable, while others can be harmful to the platform. To help users identify which is which and to better support developer-created accounts, Twitter has added labels to bot accounts.
These new labels appear both on the account's page, and tweets in the feed as a small robot icon followed by the text "Automated".
The labels are voluntarily added to the account by the owner. They can also link to the creator's main account for attribution and clarity.
Time to celebrate the #GoodBots on Twitter!

We're launching labels for developer-created accounts so you can identify more of the good bots and their helpful Tweets. https://t.co/of6zFkck4n pic.twitter.com/1K9tBYEpOR

— Twitter Support (@TwitterSupport) February 16, 2022
Regional-Focused Payment Options for Twitter Tips
Last but not least for Twitter, the platform has expanded its creator tipping options to include regional-focused payment options. These new options include Paga, a Nigerian-based payment option, Barter by Flutterwave, a payment solution popular in Africa, Paytm, a payment system popular worldwide and based in India, and Ethereum, one of the most popular cryptocurrencies. 
Have you set up Tips on your profile yet so it's easy for people to show their support?

Yes: Cool, we've added Paga, Barter by Flutterwave, Paytm, and the option to add your Ethereum address.

No: What are you waiting for? Here's how: https://t.co/Id5TwTpnCF

— Twitter Support (@TwitterSupport) February 16, 2022
YouTube
Focus on Connected TVs
Recognizing the way in which we watch TV has changed, YouTube is now investing its energy into Connected TVs (CTVs). This follows the announcement that it will be the principal sponsor of the 2022 IAB NewsFronts event, the annual marketplace for digital video and TV ad sales.
YouTube will also be hosting the YouTube Brandcast advertiser showcase during Upfronts for the first time, presenting on May 17th at 8 p.m. ET in New York, accessible in-person and through livestream.
According to Nielsen, the longstanding leader in consumer market measurement, YouTube reached over 135 million people on CTVs in the US during December 2021 alone! With these numbers, YouTube's investment in the CTV space makes sense as we look into the future of streaming for the platform.  
Reddit
Visual Editing Tools
In an effort to make posting images directly to the platform easier, Reddit has added new image editing tools to the iOS app. These tools include the ability to crop, rotate, or markup images with text, stickers, and drawings. Reddit is also working on bringing these tools to Android devices soon.   
The new tools are a rework of the features that Reddit acquired from their purchase of Dubsmash in 2020. Reddit has been discussing integrating components of the app since November 2021, citing the need to update visual functionalities as time spent watching video on the platform soars.
New Features for Reddit Talk
Several new features have also been added to "Reddit Talk," the platform's live audio conversation feature. These new features include recordings, the ability to access Reddit Talk from a web browser, comments and emojis, and a live talk bar that lists the talks that are currently taking place.
LinkedIn
Announcement of the LinkedIn Podcast Network
Due to the ever-increasing popularity of podcasts, LinkedIn has launched the "LinkedIn Podcast Network." Targeting professional voices and conversations, the network aims to bring together popular industry-favorite podcasts such as Morra Aarons-Mele's The Anxious Achiever and Jonathan Fields' Good Life Project with new shows created by LinkedIn News.
Snapchat
Partnership with Ticketmaster puts Events on the Snap Map
Live entertainment events are now discoverable on the Snap Map in over 20 countries following Snapchat's new partnership with Ticketmaster.
On the Snap Map, users will be able to browse all of Ticketmaster's upcoming, nearby events. From here, users can send invites to their friends through event-specific stickers and buy tickets through a seamless checkout process.
That wraps up the latest social media update for this week! Be sure to check us out on Twitter for more digital marketing trends and news.
Need help getting started on social media? Or have you already started but need a hand keeping up with the changing landscape? We can help! Book a conversation with our digital marketing experts by clicking the link below!
Book a 30-minute consultation today!