25 May

Spark Bites: Social Media Updates that are Music to Our Streaming Ears

It's been a big week for social media updates! From more music streaming options on YouTube, new ways to find home service professionals on Facebook, President Trump's Twitter making headlines (again), and Instagram's new "mute" function, we've got you covered in this edition of Spark Bites.

Facebook:

Looking for a plumber, electrician, or home cleaner? You can now find one on Facebook Marketplace! Starting this week, Facebook will become a part of the home services market, introducing top-rated home service professionals to its users. You can view ratings and reviews, and even get a quote directly from the site. With other recent additions to Marketplace, such as home and car rentals, Facebook may quickly become a viable alternative to Craigslist.

Facebook is also testing out Branded Content Matching – a search engine tool to help advertisers connect with social media influencers. Marketers will be able to use keywords related to audience demographics to browse through portfolios uploaded by participating influencers.

Despite all these exciting Facebook updates, we can't forget that the social media giant is still recovering from the Cambridge Analytica scandal. In order to improve users' privacy, Facebook is working to make changing account privacy settings easier. Additionally, Facebook will soon offer users more ways of authenticating their accounts by simplifying two-factor verification and even adding support for authentication apps like Google Authenticator.

Twitter:

To all the Android users sick of staring at blank boxes where you should be seeing emojis, this one's for you! Twitter has introduced "Twemoji" – its own set of emojis exclusive to the platform – to ensure all users see the same icons.

Surprising no one, President Trump's Twitter presence made headlines this week. A judge in New York ruled that by blocking critics on Twitter – effectively silencing them on a public forum – President Trump is in violation of the Constitution's First Amendment. The President infamously takes to Twitter to announce important updates and policies, and also, somewhat ironically, to attack his critics. However, in addition to having the right to access his content, U.S. District Judge Naomi Reice Buchwald ruled that users also have the right to join the conversation. Keep in mind, if he doesn't like what he sees, the President can still "mute" his critics. Although he will no longer see their tweets, muted users can still see and respond to his.
Instagram:
Speaking of muting users, Instagram will be implementing a "mute" function as a way for users to continue to follow someone without having to see their posts on their feed. (Finally!) This will come in handy when you no longer want to see someone's content but don't want to face the awkward consequences of unfollowing or blocking them.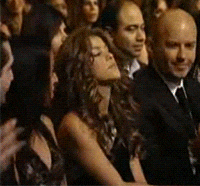 Instagram is continuing to introduce updates that help its users be more informed. This week, Instagram tested a "you're all caught up" function to let you know when you've viewed all new content posted in the last 48 hours.  
YouTube:
In addition to the new YouTube Music streaming service reported on last week, YouTube will also be rolling out YouTube Premium, which is where you can find all original video content. For an additional $2 a month, YouTube Music users will have access to YouTube Premium. Existing YouTube Red subscribers, on the other hand, will not have to pay the higher price.
Users of Google Play Music will eventually all migrate to YouTube Music once it's up and running. Rest assured, Google Play Music users! You'll be given plenty of notice before the change, and your preferences, collections, and perfectly curated playlists will remain the same.
And that's that, now you're all caught up on social media updates for the week! Check back next week for another exciting edition of Spark Bites, and have a great three-day weekend, folks!