01 Jun

Spark Bites: Snapchat No Longer Makes You Feel Like It's Watching You & Other Social Media Updates

It's been another big week of social media updates, and we've got you covered in this edition of Spark Bites. Read on to learn about Snapchat's new update to its location feature, Pinterest's upcoming video ads, Twitter's new Political Campaigning Policy, Pandora's new personalized playlists and more!

Snapchat

Snapchat's new update to its location feature is likely a welcomed change for anyone uncomfortable with sharing their whereabouts, at all times, with everyone on their contact list. Users will now be required to request to see their friends' locations or accept an invitation to share their own.

After years of rejecting outside developers, Snapchat is secretly preparing a developer platform called Snapkit. It will allow other apps to offer a "login with Snapchat" option, and even let them acquire bitmojis and camera software from the app! That's all we know, as Snapchat is keeping its developments under wraps for now.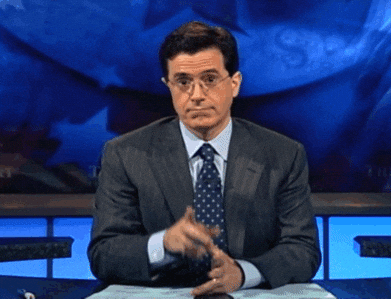 Google
Thanks to Google Pay, you'll be able to make more online purchases without revealing sensitive information. With PayPal's continued integration with Google Pay, users will be able to use PayPal with any service using Google Pay, including Gmail, Youtube, and Google Store.
Google also recently released beta for a new app called Neighbourly, which will allow users to ask questions while other users in their area answer. It's currently only available on Android to residents of Mumbai, but it's on its way to becoming a live, crowdsourced, city guide!
Pinterest
Your Pinterest feeds may soon include full-width video ads as Pinterest pushes to compete with Facebook and Google for advertisers by offering a lot more real estate. With 200 million active users a month, Pinterest is set to become an even more attractive platform for advertisers.
Facebook
WhatsApp – a Facebook-owned messaging platform – recently released many new updates! Users are now able to video chat with groups, chat with numbers not saved in their contacts list, recover deleted photos received on the app, and playback Facebook and Instagram videos within conversation threads. WhatsApp will now also let users opt out of importing photos they receive in their gallery, which will be helpful for users looking to save storage.
Facebook also recently added a "send to WhatsApp" feature that enables users to share Facebook posts directly in a WhatsApp message.
And finally, a formal study about Facebook's users has confirmed what we've suspected: teens are ditching Facebook. The Pew Research Center reported that only 51% of teens are on Facebook, and that the most popular platform is YouTube, with 85% of teens frequenting the site.
Twitter
This week, Twitter announced a few updates that will improve the validity and transparency of its political content. Political advertisers will now be required to adhere to Twitter's new Political Campaigning Policy, which includes an online process of becoming a verified political advertiser located in the U.S.
In addition to clearly identifying political advertisers, Twitter is labeling the accounts and tweets of all politicians using political 'badges.' The labels are easy to identify under the profile name, and include a small government building icon, the office and state they represent or are running for, and their district number.
Instagram
As announced in an April edition of Spark Bites, Instagram will allow users to download their data using a "Download Your Data" tool similar to Facebook's. The Instagram tool has been in the works for awhile, and is finally available for use! The tool will allow users to download all the content they shared, including photos, videos, comments, DMs, stories, bios, and even followers.
Pandora
It's been a big month for music streaming services, and Pandora is making its move. Pandora promised its users personalized playlists earlier this year, and they have finally gone live. With its new improvements, Pandora is really taking aim at Spotify and YouTube's new streaming service.
YouTube
In case some YouTube marketers are wondering why part of their audience is missing, Egypt's temporary ban of the platform may be playing a part! Over an Anti-Islamic film that negatively portrays the Prophet Mohammad, the highest court in Egypt has demanded a one-month ban of YouTube to prevent the video from reaching its Muslim youth.
Bonus
Imgur – the place you can always rely on to get the most viral gifs and images –  has finally caved on its no-audio code to make itself more attractive to advertisers. You can now search the platform for newly added 30-second videos with the hashtag #unmuted.
Now you're all caught up on social media updates! See you next week for another edition of Spark Bites. Have a great weekend everyone!