14 Aug

Voter Registration Tools on Snapchat

Welcome back to Spark Social Report by Spark Growth! This week, Snapchat added voter registration tools on its platform in light of the upcoming U.S. election, and Facebook launched a funding program to help support Black creators. Scroll to read more of this week's social media updates! 
Snapchat
Snapchat is adding voter registration features aimed at encouraging users—specifically, its younger demographic—to register to vote for the upcoming U.S. election in November. First, a Voter Registration feature will allow users to register to vote directly in Snapchat. Second, a Voter Guide will provide users with important voting information as well as information from official partner organizations. A Before You Vote mini app will provide users with further insight into their voting options. Lastly, an interactive Voting Checklist will help ensure that users are registered and ready to vote. These features will be rolling out in September.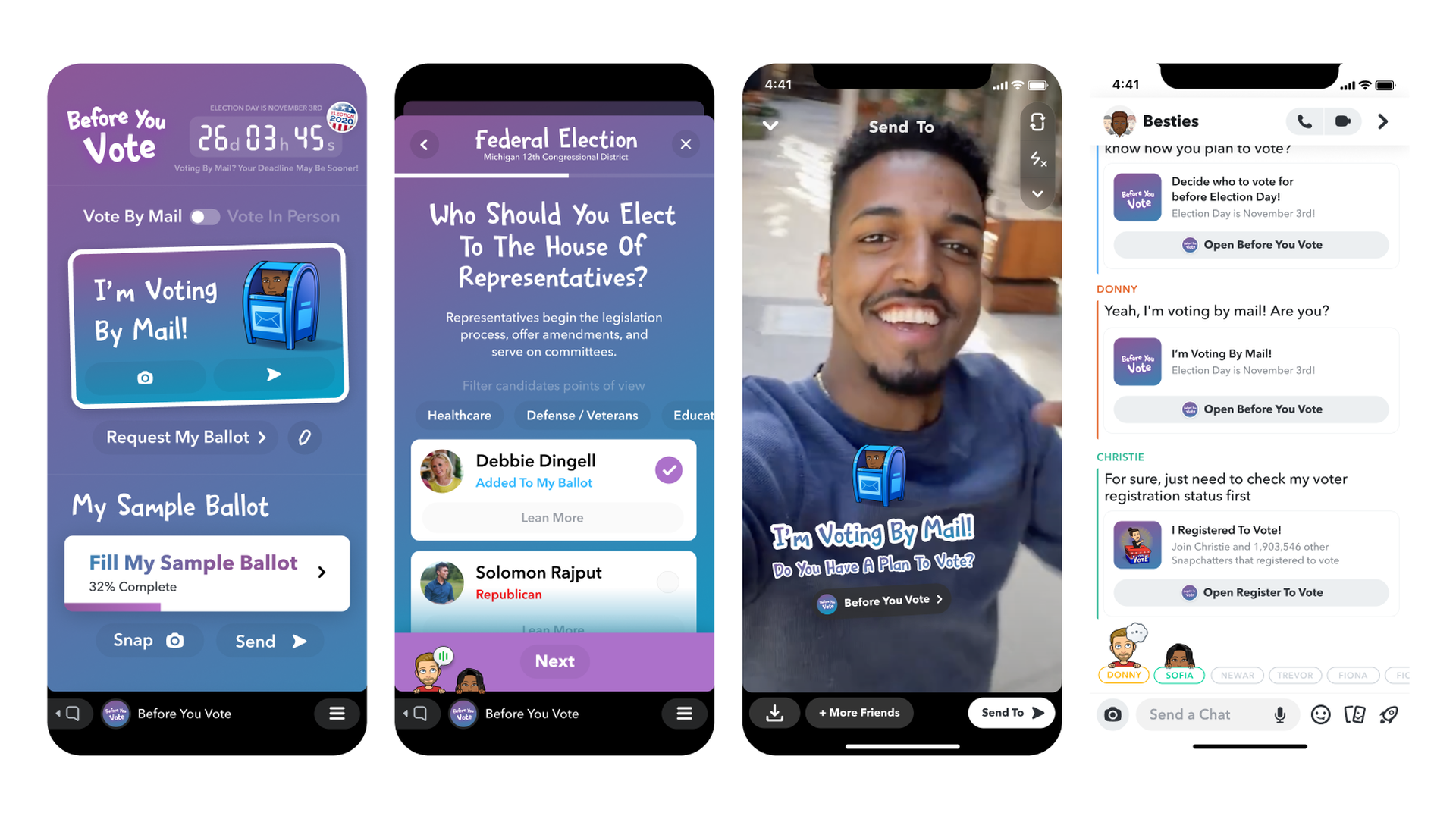 Facebook 
Facebook has launched a $25 million fund to support Black creators in the U.S. The company states: "We want to empower the next generation of Black storytellers to become successful. By participating in this initiative, creators receive the support they need to help them propel their careers to the next level, grow their community of followers and build a business across Facebook Inc's family of apps." 
Eligible candidates include Black creators aged 18 and above, with a minimum of 10,000 followers on Facebook or 10,000 followers on Instagram. Creators also must reside in the United States. Those who are interested in applying to the program can do so here. 
The platform has also added the option for group Admins to add either sponsored posts or partnership posts on behalf of advertisers to public Groups. Any published post will include a Paid Partnership label on them for transparency purposes. Facebook states that this feature aims to help businesses generate more reliable and sustainable revenue, and may help businesses increase brand engagement by reaching a larger audience. 
New! Facebook Extends Branded Content Tag to Groups

– Admins can now publish posts in partnership with or on behalf of advertisers

– Option limited to Public groups onlyhttps://t.co/RijhkMmuA8 pic.twitter.com/H1kc0ffr2B

— Matt Navarra (@MattNavarra) August 7, 2020
Lastly, Facebook has announced that it will be removing some of its ad targeting options, getting rid of redundant or rarely used options in order to streamline the process for marketers. Businesses using Facebook Ads will be able to see which options were affected by going to "Ads Manager" and clicking the option to "See Affected Ad Sets." 
Twitter 
Twitter announced that it is testing a feature on a selection of iOS, Android, and desktop users that enables them to revise Tweet replies which have been flagged as potentially harmful. The platform notes of the test: "When things get heated, you may say things you don't mean. To let you rethink a reply, we're running a limited experiment with a prompt that gives you the option to revise your reply before it's published if it uses language that could be harmful."
You had feedback about prompts to revise a reply so we made updates:

▪️ If you see a prompt, it'll include more info on why you received it
▪️ We've improved how we consider the context of the conversation before showing a prompt

This is now testing on Android, iOS, and web. pic.twitter.com/rxdttI1zK2

— Twitter Support (@TwitterSupport) August 10, 2020
In a similar vein, Twitter has also updated its options for users to prevent unwanted Tweet replies. A prompt will allow users to choose who can reply to their Tweet: "Everyone," "People you follow," and "Only people you mention." The last two options will be labelled, and the reply icon will be grayed out for those who can't reply. However, those who can't reply will still be able to view, Retweet, share, and like those Tweets. This feature may help to better mitigate negative or unsolicited comments.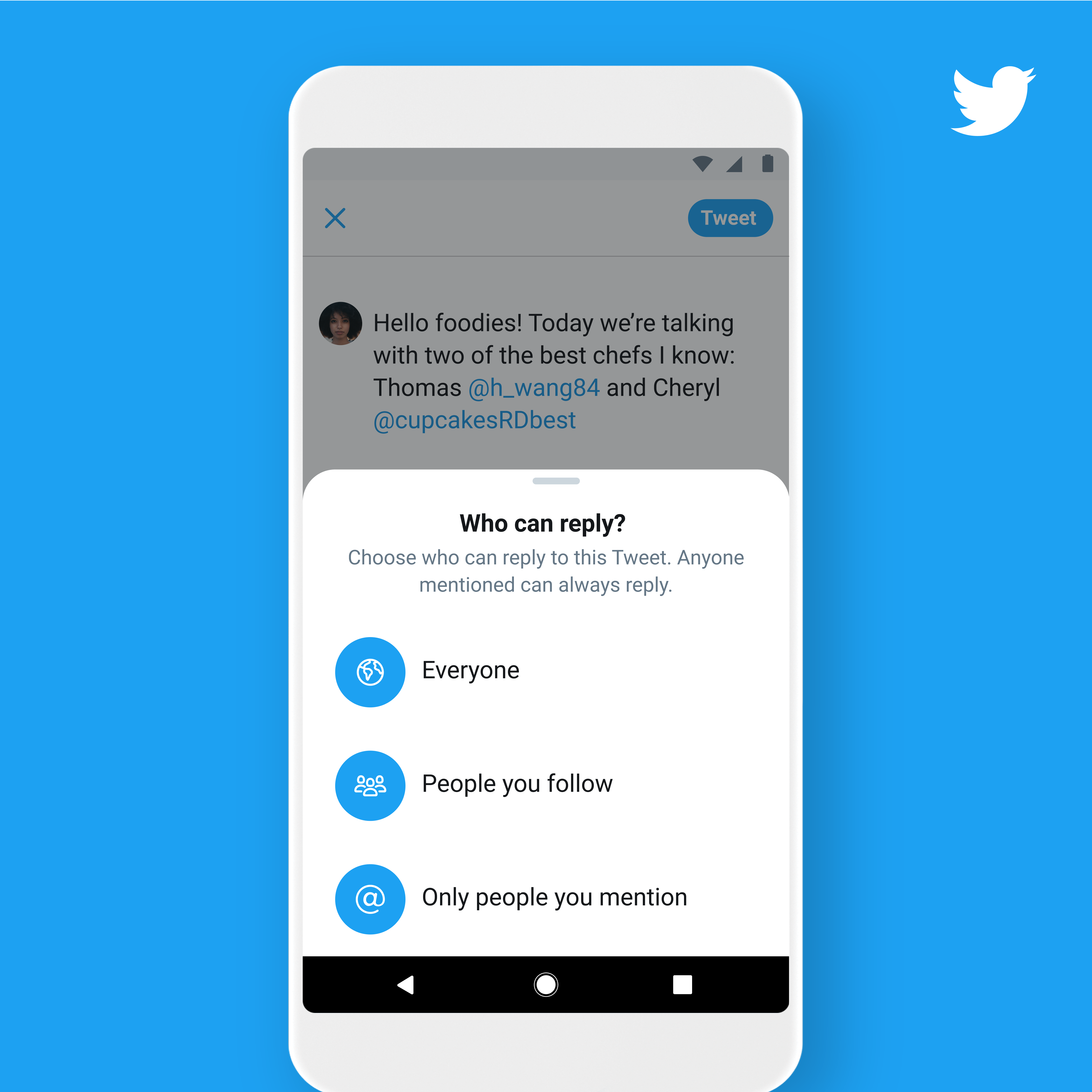 TikTok 
Users can now add text to the cover of their TikTok videos. This feature will allow viewers to see a written preview of what the video is about. This may help act as an explainer of the content and offers an added avenue of capturing the audience's attention. 
New Feature Alert! 💥 You can now put text on the cover of your videos to give followers a preview of what your video is about. Find it on the cover editing page when you're done filming! pic.twitter.com/K1JRr36Kte

— TikTok Creators (@tiktokcreators) August 12, 2020
LinkedIn 
LinkedIn is adding new alert options to its Sales Navigator platform. First is "Buyer Interest Alerts," which alert a user when employees at a saved account have engaged with their company's LinkedIn Page or website. These alerts will allow users to see buyer insights, enabling them to decide when to engage. LinkedIn notes that this feature allows a "timelier and more customized buyer experience." Second is "Relevancy for Alerts," a feature that uses predictive artificial intelligence to sort out the most important alerts for users. 
YouTube 
YouTube users will no longer receive email notifications about new uploads, live streams, and premieres from channels they have subscribed to. However, users will still be notified about these updates on mobile via the YouTube app or on desktop. YouTube's reasoning behind this update is that less than 0.1% of these notification emails are opened. User feedback also noted that these emails were sent out too often, resulting in a full inbox. However, the platform will still send important emails to users regarding their account, service announcements, and more. 
Pinterest
Pinterest has improved its beauty results search feature, which now includes a more diverse array of skin tone ranges for users. The update to this AR technology, which enables users to "try on" beauty products virtually, allows for more accurate customization. Pinterest notes, "These updates increase the discoverability of beauty products and tutorials personalized to individual skin tone, style, and preference." The platform also states that this update is an important move in the way of wider representation, and also makes the feature accessible to a larger number of users. 
That's all for this week's social media updates! For more up-to-date digital marketing news, make sure to follow Spark Growth on LinkedIn. 
And if you're interested in learning more about social media marketing for brand growth, click the link below to learn what makes our own marketing approach so unique! 
Click to learn about our social media marketing services!