31 Jul

Live Broadcasts on Facebook Messenger Rooms

Welcome back to Spark Social Report by Spark Growth! In this week's social media updates, Facebook has announced that Live Broadcasts can now be done through Messenger Rooms. Scroll down to read more! 
Facebook 
Facebook has announced that users can turn their Messenger Room chats into a Live broadcast. Messenger Rooms are a relatively recent addition to the platform, and are a way for multiple users to join group video calls. Here is Facebook's explanation of its Live feature: "Create a room that can go live right from Facebook or Messenger web, and invite anyone to join, even if they don't have a Facebook account. Turning your room into a Facebook Live broadcast makes it easy to go live with up to 50 people. Whether you're hosting a book club with friends, interviewing a panel of experts, teaching a fitness class, or broadcasting with your friends for fun, going live from a room lets you interact with audiences of any size."
This feature may also be ideal for brands looking to put on virtual events, webinars, and more.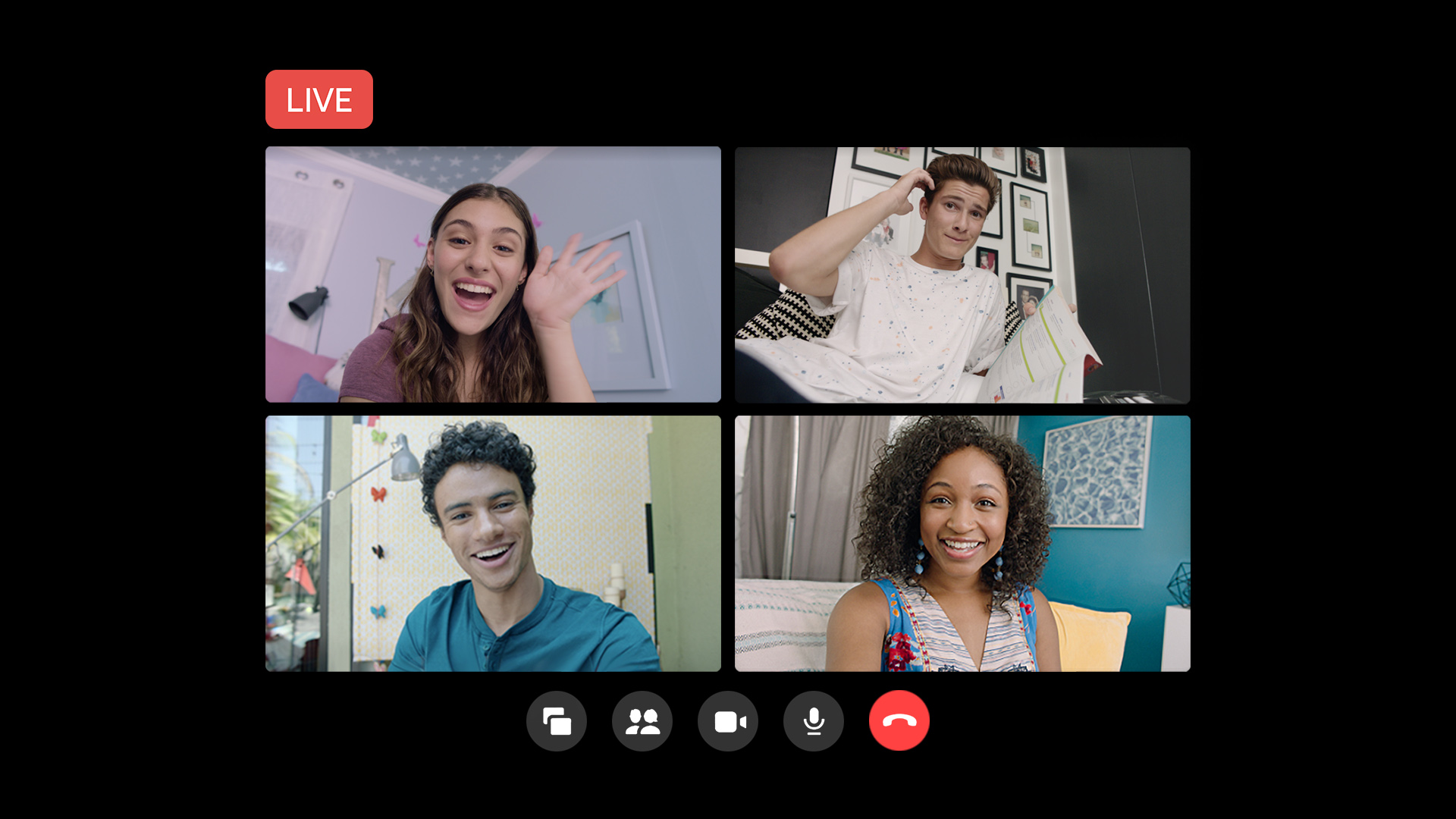 Facebook's Workplace platform has also released a few updates. Usability improvements have been made in order to provide a more "modern" experience for users, such as dark mode, a new Chat iOS app, and performance improvements for the web version. The app now also has faster navigation due to its smaller size, and post creation has been optimized to "improve focus," according to Facebook. These new updates are currently in the roll-out process. 
The new Workplace Chat iOS app will be easier to use, significantly faster and smaller compared to the current app. It will be rolling out from today and all customers will have access to the new Workplace desktop experience (including Dark Mode) by the end of September. pic.twitter.com/yx1Fp4TaNs

— Alexandru Voica 💀 (@alexvoica) July 22, 2020
Twitter 
According to reverse engineering expert Jane Manchun Wong, Twitter is testing a separate "Quote Tweets" count display on Tweets, allowing users to more easily see the ratio. Quote Tweets are an engagement tool option wherein a user can Retweet a public tweet that has been sent to them, which then shares that Tweet with all of that user's own followers. However, Twitter has not confirmed whether or not this feature will be released to users. 
Twitter is working on a separate Quote Tweets count display,

making it easier to see the ratio pic.twitter.com/2jAStADNBZ

— Jane Manchun Wong (@wongmjane) July 28, 2020
Wong has also discovered that Twitter has added a warning message when users add special characters to their usernames. The message notifies the user that special characters should be avoided in usernames in order to increase accessibility, particularly for those who deal with disabilities like vision loss. 
Twitter is working on telling users not to use special characters in their names for visual accessibility pic.twitter.com/LeePNHlhv9

— Jane Manchun Wong (@wongmjane) July 28, 2020
Finally, the platform has also updated its Hate Speech Policy, particularly in regards to blocking unsafe links. Twitter notes, "Hateful conduct and violence are now link content categories that we may block. Accounts dedicated to sharing these types of links may be suspended." Examples of unsafe links include spam, phishing attempts, links that contain or lead to malware, links associated with known platform manipulation campaigns, media created by terrorist organizations, content that promotes violence against others based on race/ethnicity/gender/sexual orientation, and more. 
As we continue to address harmful content, we've updated our link policy:

1️⃣ Hateful conduct and violence are now link content categories that we may block
2️⃣ Accounts dedicated to sharing these types of links may be suspended

The full policy: https://t.co/G99F3M779b

— Twitter Support (@TwitterSupport) July 28, 2020
TikTok
The popular video-sharing platform recently announced a $200 million TikTok Creator Fund. The fund is aimed at supporting creators who are looking to pursue careers in the creative realm. TikTok says that the fund will "start with $200 million to help support ambitious creators who are seeking opportunities to foster a livelihood through their innovative content. The fund will be distributed over the coming year and is expected to grow over that time." 
TikTok has also added a "Gamified Brand Effect" for advertisers to apply to their branded content. The interactive effect is aimed at driving user participation and engagement. Marketers can choose from over 20 effects that can be customizable to their campaign. TikTok users will then be able to interact with these branded elements through movements, poses, and facial expressions. Take a look at the video below to better understand how marketers can gamify their brands on TikTok: 
Pinterest 
Pinterest has announced a challenge called "Make A Statement Mask" to encourage users to wear face masks to prevent the spread of COVID-19 while incorporating them into daily fashion. After Pinterest saw a massive surge of users searching for DIY mask designs during the pandemic, the platform has asked creators to make unique masks that showcase their individuality. From sequined and embroidered marks to those that use tie-dye and beads, this initiative is meant to offer further accessibility to face masks through DIY designs and to inspire users to normalize mask usage.  
That's all for this week's social media updates! If you'd like to stay up-to-date with social media and digital marketing news, keep tuning in to our weekly Spark Social Report, and be sure to follow Spark Growth on Twitter! 
If you're a brand who is interested in growing your brand online, download your own personalized metrics checklist by visiting the link below! 
Click here to download your KPI metrics checklist!