20 Mar

Spark Bites: Learn How to Work From Home

Welcome back to a jam-packed week of social media updates on Spark Bites by Spark Growth! We hope you are all staying safe and healthy. This week, LinkedIn released free courses teaching users how to effectively work from home, and Facebook launched a million-dollar grant program toward fact-checking. Read more for further news! 
LinkedIn

This week, LinkedIn responded to the coronavirus pandemic by announcing that they will make 16 LinkedIn Learning courses available for free to all users. These courses predominantly focus on how users can be more effective at working remotely. This move is directly correlated to the global suggestion for people to stay at home as much as possible, as a prevention tactic to slow the spread of the virus. 
Courses will include tips on improving productivity, building professional relationships despite not being able to meet in person, and using digital meeting tools such as Skype, Microsoft Teams, and Zoom. LinkedIn has also noted that these courses will also provide personal tips, like how to "balance family and work dynamics in a healthy way."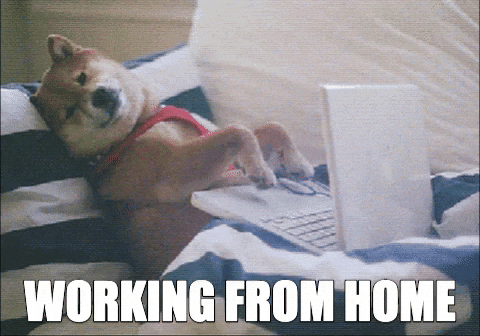 In the same vein, LinkedIn has also released a "Trending News" feature. This feature works to highlight reputable information from global health and government sources, such as the World Health Organization (WHO) and Centers for Disease Control and Prevention (CDC).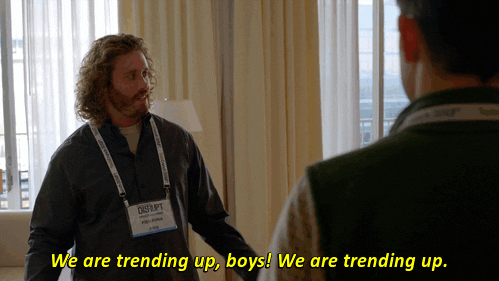 Lastly, the platform also released a feature called "Conversation Ads," which allows advertisers to add a "choose your own path" call-to-action (CTA) for recipients to choose from. LinkedIn notes that this will allow for more personalized engagements. Message Ads (formerly called Sponsored InMail) are more interactive, as shown in the short clip below, and can lead to quicker results. This feature may also help marketers increase ad engagement and higher clickthrough rates. 
Facebook
The fight against misinformation continues as Facebook launched a one million dollar grant program this week to support fact-checkers. 
In light of the myths, hoaxes, and falsehoods that are inundating the internet in regards to the coronavirus, Facebook teamed up with Poynter's International Fact-Checking Network (IFCN) to launch these grant programs to "support fact-checkers in their work around COVID-19."
This means that the app will work to ensure that only reputable information surrounding the coronavirus goes out to users, in order to prevent the spread of potentially harmful rhetoric.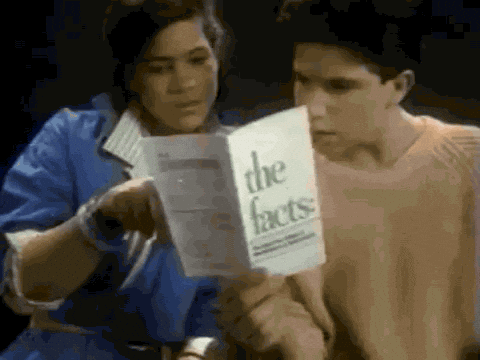 TikTok

TikTok has also taken measures to keep users informed on reliable information about the coronavirus. The platform announced this week that they are starting a content partnership program with the WHO to create an informational page on the app. This page will include tips and up-to-date information, promoting preventive measures while simultaneously tackling myths and misinformation about the virus. 
Instagram
Instagram confirmed they will be testing in-stream ads on IGTV. According to Bloomberg, Instagram started "reaching out to top video creators last Friday, asking them to partner on ad tests. Those in the program will receive a 55% share of all advertising in IGTV, the same rate as YouTube." Instagram will begin testing ads in springtime of this year. 
This feature was first spotted last month by reverse engineering expert Jane Manchun Wong, which can be seen below:
Instagram is working on IGTV Ads to let influencers monetize their content by running short ads on their IGTV Videos pic.twitter.com/wOhbnpsfjL

— Jane Manchun Wong (@wongmjane) February 7, 2020
Adding onto an update that was first introduced last week—where reputable sources for the coronavirus were added to related search queries—Instagram released informational panels that now show up in users' main feed. It has also placed a ban on searches for coronavirus-related AR masks. 
Instagram stated in a Tweet (pictured below) that it will "start showing more information from WHO and local health ministries at the top of Instagram's Feed in some countries."
We wanted to provide some updates on our efforts to support the Instagram community at this time. The following updates will all be available from today. https://t.co/AYvJdcKgWH

— Instagram Comms (@InstagramComms) March 13, 2020
Next, Jane Manchun Wong has also discovered that Instagram is testing an option allowing users to share Instagram live streams directly to IGTV immediately after the broadcast ends. Previously, users could save their live Instagram videos to their camera roll, but this removed any likes or comments.
Instagram is working on streamlining sharing Live Videos to IGTV after it's ended with this new UI pic.twitter.com/4q57GHcvoQ

— Jane Manchun Wong (@wongmjane) March 11, 2020
Lastly, Wong additionally uncovered that Instagram is testing a "Mirror" camera mode on Stories. This mode acts as a "kaleidoscope-like" filter, showcasing different angles and offering five different layout options.
Instagram is testing a new "Mirror" Story Camera mode, providing various kaleidoscope-like filters

A Instagram spokesperson told me confirming this is testing pic.twitter.com/XnfIrxbLr6

— Jane Manchun Wong (@wongmjane) March 16, 2020
Snapchat

This week, Snapchat launched a "Lens Web Builder," a feature geared towards advertisers. The feature will allow users to create their own lens campaigns efficiently, and can be done directly in Snapchat's Ad Manager. 
Speaking about the new feature, Snapchat states that users can: "choose from a library of hundreds of 3D objects, animations, and effects to build your own custom branded AR Lens. You can also upload your own 2D assets (such as logos and images) to further customize the AR experience. Once you're finished, you can select your Lenses in the Creative Library of Ads Manager when launching campaigns."
Additionally, Snapchat is making sure users are receiving information from reputable sources when it comes to the coronavirus. The platform announced that it's now working with the WHO and United States' CDC to develop customized content that will answer questions from its users. Snapchat also worked with the WHO to develop an AR filter that includes preventive information on the virus. 

Youtube
This week, YouTube announced they will be replacing their "Trending" tab with a new "Explore" listing. The feature will showcase more video categories and popular videos to users with the aim of prompting a broader scope of content discovery. It will also include easier access to destination pages and more prominent "Creator & Artist on the Rise" sections. 
YouTube states: "We've been testing a new tab in the YouTube mobile app called Explore – with Explore, you not only have access to Trending videos, but also to destination pages for some popular content categories like Gaming, Music, Fashion & Beauty, Learning and more – all from one place."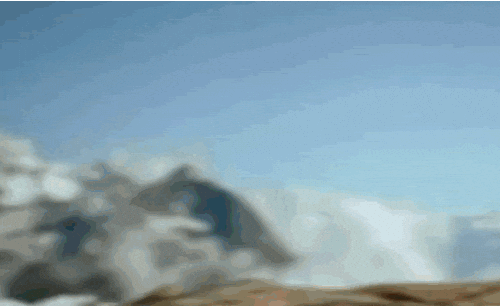 Google

Last on the list of this week's updates, Google released an official update on the ways they are continuing to help users find reliable information on the coronavirus. 
Google is working on developing an educational website on COVID-19 in partnership with the US government. The website will include information on prevention while also providing local and global resources. The platform has also worked to remove coronavirus-related misinformation on YouTube, Google Maps, and their developer platforms such as Play, as well as across ads.
Google has additionally rolled out a feature wherein users are able to transcribe speech with Google Translate in real-time. According to Google, this feature will be rolling out within the next few days, with support for any combination of English, French, Hindi, German, Portuguese, Russian, Spanish and Thai.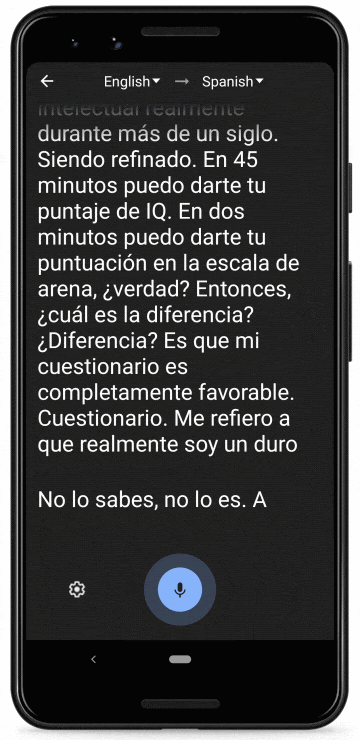 That's all for this week's updates! Make sure to follow Spark Growth on Twitter for more social media news!