13 Mar

Spark Bites: Instagram Highlights Accurate Coronavirus Sources

This week in Spark Bites by Spark Growth, we see that Instagram added an update that allows users to access up-to-date information on the coronavirus, and LinkedIn released a series of Spotify playlists. Read more for further social media updates!
Instagram
Instagram has joined the fight against misinformation surrounding the coronavirus by bringing reliable sources to the forefront.
Now, when users search and tap on a coronavirus-related hashtag, the app will show a pop-up that highlights links to global health and government websites. This includes the World Health Organization (WHO), Centers for Disease Control and Prevention (CDC), and other legitimate health authorities. In line with this, the WHO and CDC Instagram accounts also show up at the top of a search list when users type in coronavirus-related hashtags. These features will act as the first point of reference to those looking to access information related to the coronavirus. Instagram is also working to fact-check potentially misleading posts surrounding the topic. It's also making efforts to restrict and block hashtags that are being used to spread misinformation.
Reverse engineering expert Jane Manchun Wong has uncovered that Instagram is testing a video response option for IGTV. Titled "Video Reactions," users can enable this feature when uploading an IGTV video, which will then allow other users to reply with their own videos. This feature is similar to TikTok's own "Reactions," which allows users to overlay a response atop the original poster's video.
However, Instagram has not commented on whether this feature will be released.
Instagram is working on IGTV Video Reactions,

allowing people to respond to your IGTV videos with their own pic.twitter.com/dBAiiPFDXk

— Jane Manchun Wong (@wongmjane) March 3, 2020
Wong's findings have also shown that Instagram is testing the app's ability to restrict multiple accounts at one time. This mode will be helpful for users who deal with an influx of inappropriate or unpleasant commenters. When users restrict an account, comments will only be visible to the original poster. Instagram has confirmed the test, but has given no official word on when this feature will roll out.
Instagram is working on letting you block/restrict multiple accounts from your comment sections in a new tool to help mitigating comment abuses pic.twitter.com/vXxBZKPdzD

— Jane Manchun Wong (@wongmjane) March 5, 2020
LinkedIn
LinkedIn has launched a number of playlists on Spotify, themed around motivating professional development. With lists entitled "Never Give Up," "Opportunity Knocks," "New Job. Fresh Start," and more, these playlists aim to keep LinkedIn users in the zone, no matter what stage they are at in their careers.
Facebook
Facebook is currently testing the ability to cross-post Stories to Instagram. Currently, users can cross-post their Stories from Instagram to Facebook, but not the other way around. TechCrunch observes that if this feature is launched, businesses on social media have an easier time maximizing audience reach by sharing content across the two platforms. This feature may also mean that "re-runs" could be avoided. For example, if a user views a Story on one of the apps, it will be considered "already viewed" on the other. If this is the case, marketers looking to get exact metrics and engagement rates may have a difficult time doing so, as it will be hard to tell if a user has viewed the story on both platforms or just one.
While Facebook's dark mode feature has been long awaited but not yet released, Jane Manchun Wong has uncovered new design updates on the feature. Showing significant visual improvements from its previous prototypes, Facebook is still currently testing this feature. This discovery suggests Facebook's dark mode feature is not far off. However, Facebook has not made an official announcement of its release.
Facebook is working on Dark Mode for mobile

I wrote a blog about this: https://t.co/X5tAZuIlPz

Tip @Techmeme pic.twitter.com/w3vYpRgxUY

— Jane Manchun Wong (@wongmjane) August 12, 2019
Additionally, users may notice that Facebook's "Menu" panel on the mobile app has gone through a design upgrade. The previously all-white list now shows each option in its own bubble tile, and are set against a blue background. This upgrade will make it easier for users to navigate their options on the app.
[Source]
TikTok
TikTok is testing a feature that will enable users to add external URLs when uploading video clips. This feature will be beneficial for users who are looking to add supplementary information to their post, such as a reference. So far the only links users will be able to insert are ones from TripAdvisor, Yelp, and Wikipedia. TikTok has not given an official word on when this feature will be released.
New! TikTok now lets you add URLs to your videos

There are currently 3 websites you can link to a specific page on:

– TripAdvisor
– Wikipedia
– Yelp

h/t @Sphinx pic.twitter.com/4td4B0LfB5

— Matt Navarra (@MattNavarra) March 9, 2020
Twitter
In its ongoing fight against online discrimination, Twitter has updated its rules on hateful conduct speech, expanding it to cover "dehumanizing" content related to age, disability or disease. Because the policy was only recently implemented, if old tweets are now reported, the user will not be suspended and will need to delete the tweet immediately. Twitter included these three specific groups after asking users for feedback when it came to improving misconduct rules. More than 8,000 responses from users around the world asked the company to "narrow down what's considered [an] 'identifiable group'."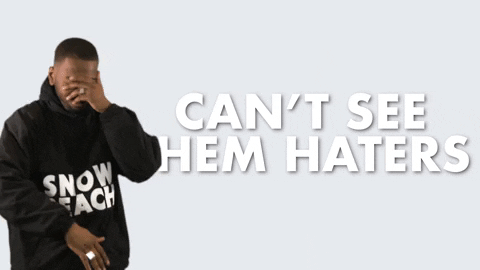 Twitter has also announced that the option to pin Twitter lists and access them as an alternative feed is now available for Android users. This feature was previously only available on iOS devices.
On Android? Now you can pin Lists to swipe over to them from your Home tab too!

We're rolling this out starting today. https://t.co/jbLZpi4joG

— Twitter Support (@TwitterSupport) March 3, 2020
Reddit
This week, Reddit launched a feature called "Trending Takeover," an ad unit that marketers can use to better connect with users. According to Reddit, the Trending Takeover feature "aligns brands with the most popular and relevant trends and conversations of the day." Each ad campaign will have a maximum lifespan of 24 hours, and the "Trending Today" section will appear in users' "Search" and "Popular" tab feeds.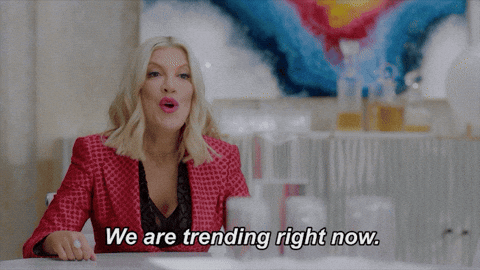 That's all for this week's social media updates! Be sure to follow Spark Growth on LinkedIn for further social media news and digital marketing trends!