17 Jan

Spark Bites: Instagram Boomerangs Gets Filters!

Another week means another Spark Bites blog full of social media updates and news by Spark Growth! From Reddit to TikTok, more social media platforms this week are continuing to crack down on harmful and misleading content. Twitter is removing audience insights and Instagram is adding filters for boomerangs. Continue reading for more social media news!

 
Facebook
For those looking for more insights on their video content, Facebook has released a new feature called Traffic Source Insights. Users can visit the Retention Insights page in the Creator's Studio to see this new option. Video views come from four sources–recommendations, followers, shares, and paid. The graph displays a breakdown of where a video's views are coming from and the total watch time for each source. Facebook will be slowly rolling out the feature to users over the next few months. To read a guide on this new feature, click here.
Over the past few months, Facebook has been continuously updating its policy regarding political ads. In its latest updates, the company states it will be making some changes to the Ad Library to increase transparency. First, Facebook has added the ability to view an ad's audience size. Provided as a general range, this lets users see an estimate of the general target audience for the ad. Some updates have also been made to Ad Library search and filtering results, making it easier for users to search for ads.
Additionally, users will get more control over ads that show up while they browse the platform. One of the updates scheduled for release is a control feature that lets users choose how a marketer can target them with a Custom Audience list. Users can hide ads even if they're targeted based on a Custom Audience list, or opt in and see ads if they're excluded from the list. Another general feature is letting users see fewer ads based on politics and social issues. Facebook notes that these features will be released in the first quarter of 2020, but has not announced a specific date. To read about Facebook's political ad policy, click here.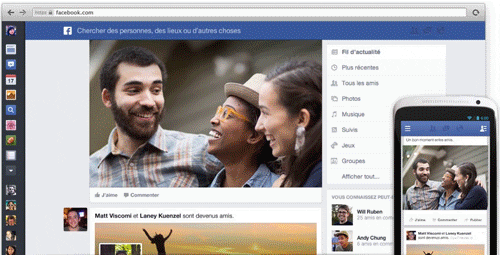 Desktop users can expect an updated Facebook app before spring this year. Already, a small number of users have the chance to test the updated version when they sign into their account. Some users are asked if they want to experience the "new Facebook." Opting in allows them to select a dark mode theme for the app.
Lastly, If you often visit Facebook to read reviews, then we have some good news for you! The company has committed to working harder to remove fake reviews on its platform. Last summer, the CMA (Competition and Markets Authority) researched both Facebook and eBay, concluding that fake and misleading reviews were present on both platforms. This prompted both companies to pledge to take a more proactive stance against fake reviews. Facebook has committed to introducing more in-depth systems to detect fake reviews, but has not gone into further detail.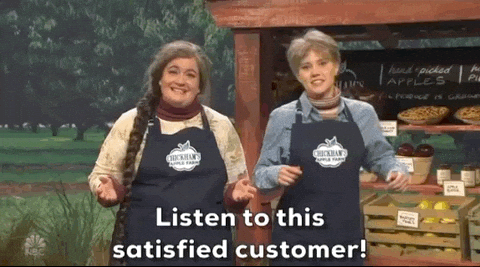 Twitter
Some interesting changes are coming to Twitter which lets users limit who can directly reply to their tweets. At CES 2020, the company's director of product management says the app will be adding a setting to control conversation participants. When users select this setting, they will be presented with four options–global, group, panel, and statement. Selecting "global" allows anyone to respond to your tweet, "group" allows comments from users you follow and mention, "panel" allows those mentioned directly in the tweet to comment, and "statement" does not allow for any replies. Twitter plans to do more testing on this feature in Q1 of this year. Stay tuned for more details!
Next up for Twitter, users only have a few more weeks to access the Audience Insights tab from Twitter Analytics. The company will be removing the tab on January 20th. There's currently no official word on if this feature is being replaced with something similar.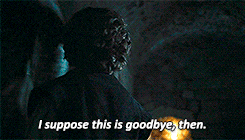 Instagram
Instagram's Boomerang feature is getting a big update with the global release of Boomerang filters. Three filters–Duo, Echo, and SlowMo–have been released to users around the world. Another feature, called "Trimming," allows users to see their Boomerang frame by frame and select specific start and end frames for their content.
🐢 SlowMo
🗣 Echo
👯‍♀️ Duo

Boomerang has new creative twists that'll make you say yaaassssss. Try them all out today. pic.twitter.com/wp0A71RefL

— Instagram (@instagram) January 10, 2020
Reddit
Reddit has made some updates to its policy to deal with impersonation. Although the company notes that impersonation with malicious intent is one of the rarer reports users send in, its policy update was done in anticipation of technology like deepfakes becoming more prevalent. The updated policy can be read here.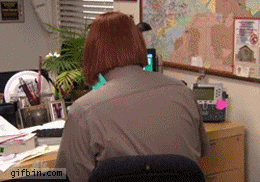 TikTok
TikTok has updated its Community Guidelines. Some of the primary changes were to make the guidelines more accessible to users, more transparent, and to provide more details. Content violating TikTok's guidelines are now placed in 10 categories, such as violent and graphic content, and hate speech. The company reiterates that its platform is meant to be an inclusive space for everyone. Users can read through TikTok's updated Community Guidelines here.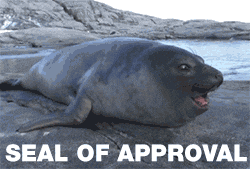 That wraps up another week of social media updates! Be sure to follow Spark Growth on Twitter for the latest digital marketing and social media news!