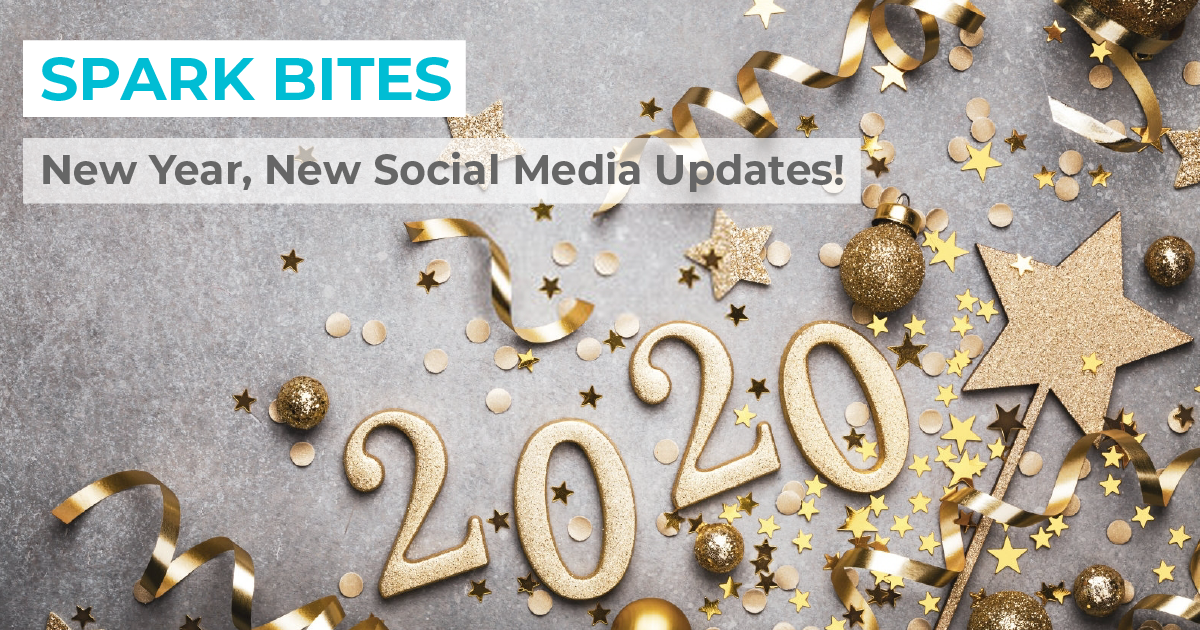 03 Jan

Spark Bites: New Year, New Social Media Updates!

Welcome to the first Spark Bites of 2020 by Spark Growth! This week is a bit light on social media updates (which is fair since it's just the first week of the new year), but continue reading to learn more about a big change coming to Messenger and how to find out whether you're Quasimodo or Elsa on Instagram.

 
Facebook
Thinking about downloading the Messenger app? We hope you have a Facebook account because now you'll need one. Previously, users could download and use the Messenger app without having a Facebook account, but new users won't be able to sign up using only their phone number–they'll need a Facebook account. A spokesperson for the company states that they found most users were already logged into their Facebook when using the Messenger app, so this change hopes to simplify the process. For users who are already using Messenger without a Facebook account, there's some good news: you won't be affected by the change.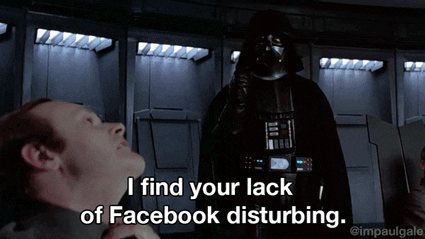 Twitter
Last November, Twitter released a function that allowed users to follow specific topics that interested them, with the goal of keeping users updated with news that interested them. Now, the company is still looking at different ways to tweak "topics" and "lists" to better serve the user base. In an interview with Fast Company, product designers at Twitter say they'll be making refinements to the topics system, such as showing users an estimate of the daily tweet volume, and creating relevant badges, such as "Popular." As for lists, the team talks about ways users can personalize their list pages, such as adding their own header image. While no set date was announced for these changes, users can expect to see updates to both of these features in the future!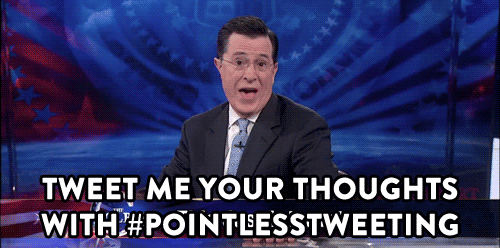 Instagram
It's the first viral social media trend of 2020! Have you tried the Disney story filter on Instagram yet? Created by Arno Partissimo, users can download the filter to their own Instagram app, go into selfie mode, and see a bubble appear over their head. After a few seconds, the wheel stops spinning, landing on a random Disney character. Interactive filters add a fun element to Instagram Stories, while also encouraging users to create more video-based content. Another one on the rise is this Pokémon filter, which cycles through the original 150 Pokémon.
Snapchat
Snapchat will be letting users start in their very own TV show! Set to release globally this February, Bitmoji TV uses custom avatars (or Bitmojis) in fully animated cartoon shows. The original shows will be created in-house and will be posted in the app's Discover section. Take a look at the video below for a sneak peak of what's to come!
California Consumer Privacy Act (CCPA)
Last but not least, as of January 1st, 2020, California's new privacy law has taken effect. While the policy isn't exclusive to social media, the California Consumer Privacy Act (or CCPA) will have an impact on a user's personal data, including their data on social media apps. While the CCPA only affects Californians, companies and app creators may have a difficult time distinguishing users, which means they will be implementing new privacy policy changes across the board for all of its current users. To learn more about the CCPA, we recommend checking out this article.
That wraps up another week of social media updates! Be sure to follow Spark Growth on Twitter for the latest digital marketing and social media news!