16 Oct

Share Full WordPress Articles to Twitter

It's another week, which means another Spark Social Report by Spark Growth! This week, Facebook is supporting public health experts with its new vaccination campaign and users can now publish entire WordPress articles to their Twitter account. It's a full week of social media updates so keep reading to learn more!
Facebook
Facebook will be launching a new campaign to support Black-owned businesses. On October 30th, new features will be coming to the Facebook app to encourage users in the U.S. to create posts highlighting Black-owned businesses, although the company has yet to detail these updates. For now, readers can head over to the #BuyBlack Friday page to learn more about the event.
Next, Facebook's newest educational campaign turns its attention to the topic of vaccinations. Facebook is rejecting any ad that discourages users from getting vaccinated, as well as creating a flu vaccine information center. Some of the updates will be using the existing Preventive Health Tool to direct users to verified information about the flu vaccine and where they can get vaccinated. The company hopes that by working with its global healthcare partners, these new updates will help increase vaccination rates.
[Source]
Facebook's Messenger app is getting a makeover! Not only is its logo getting an update, but the company will be releasing new chat themes for the app as well. Facebook says the upcoming features aim to make Messenger more fun to use while helping users stay connected to their friends.
[Source]
Lastly, in an update to its policy on hate speech, Facebook will be banning all content related to QAnon and Holocaust denial across its apps, including Facebook (Pages and Groups) and Instagram. While the company says this process will take time, Facebook reiterated its commitment to creating a safer online space and protecting users against misinformation and harmful content.
Instagram
Instagram Reels is getting some new audio updates! Users can now save sound clips in the app and use them in their Reel clips. A new Audio Browser will organize sounds and music, letting users quickly search through them and bring up Reel clips that use those specific audio files.
Next, reverse engineering expert, Jane Manchun Wong, has uncovered a new update for Instagram Threads that will bring full messaging functionality. Now, all Instagram messages will also be shown in the Threads app, rather than only messages from users marked as "close friends." As a refresher, Instagram Threads is Instagram's standalone messaging app that's was originally intended for a user's close contacts only, which differentiated it from the Instagram app where any other user can send a DM.
Twitter
Just about every social media platform is gearing up for the U.S. elections and Twitter is no different. The app will be revising how misleading content is shared with other users, such as deprioritizing tweets that contain misleading content. The app will also stop recommending tweets with "liked by" and "followed by" from showing up in a user's feed if it detects misleading information.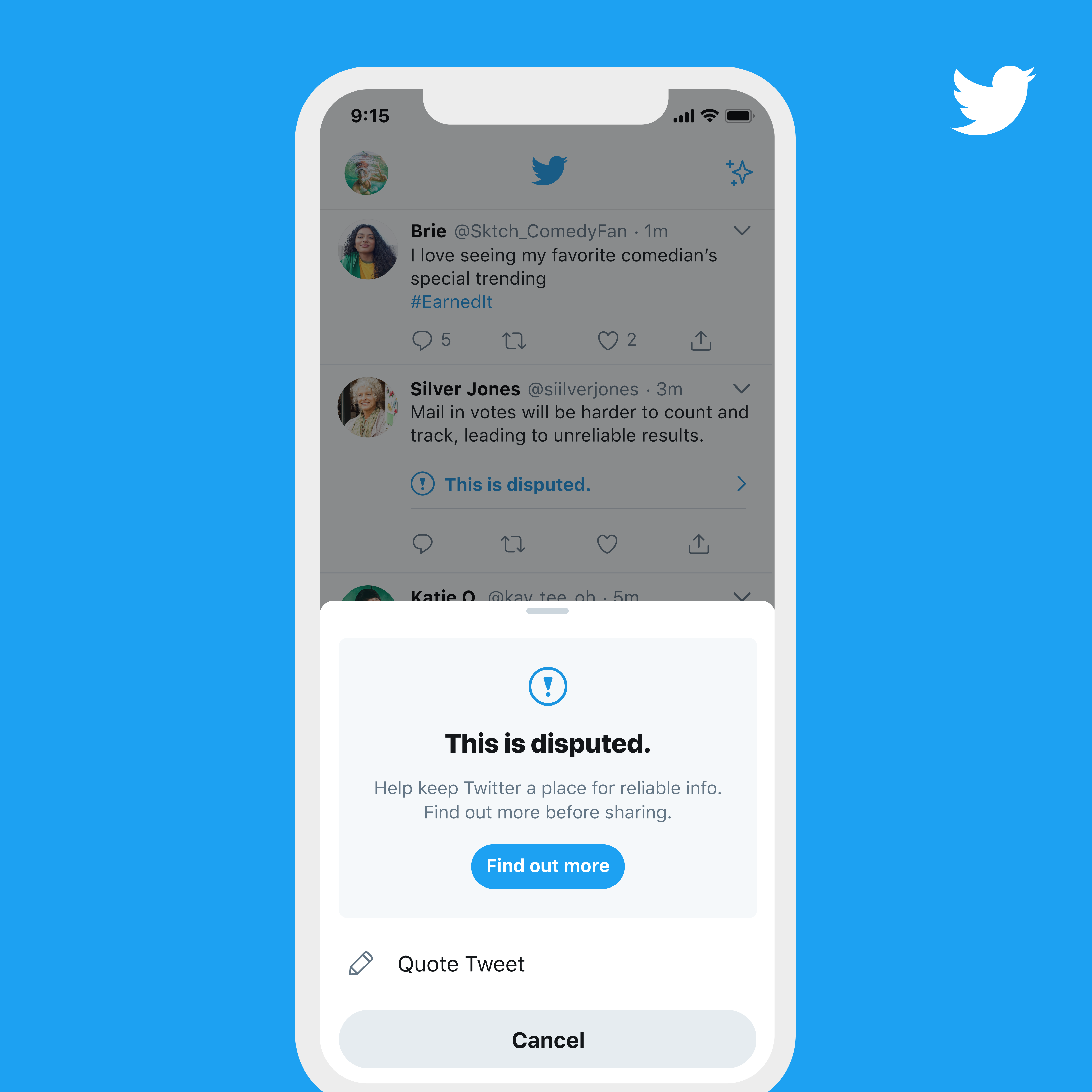 [Source]
For all of you bloggers out there who use WordPress, getting your content on Twitter just got a whole lot easier. Users can now publish their entire WordPress article directly to Twitter as a Twitter thread. Take a look at the side-by-side comparison of the WordPress article and a Twitter thread below. WordPress takes care of the formatting and even shows users when a Tweet will split into a new one.
[Source]
Last but not least, here's a potential new feature users might see in the future. It seems like the company is testing with allowing users to hide offensive replies. Similar to last week's article with Instagram's anti-bullying features, more social media platforms are continuing to find ways to mitigate toxic online behavior.
TikTok
Pakistan is the latest country to ban TikTok. In an official statement announcing the ban, the Pakistan Telecommunication Authority (PTA) points to the "immoral/indecent" content on the app as one of the reasons why the decision was made. The PTA also mentioned giving the company time to comply with its regulations, but ultimately, no changes were made on TikTok's end.
Snapchat
Snapchat's "Local Lenses" AR feature is getting its first collaboration! For U.K. users near Carnaby Street in London, they can use the app to access the "City Painter" lens to virtually paint over buildings. Local Lenses is a feature that maps out entire streets in AR, which can then be used to create fun augmented reality experiences.
YouTube
Sometimes, we feel like Oprah at Spark Growth—this app gets a shopping feature, this app gets a shopping feature, everyone gets a shopping feature! This time around, a spokesperson from YouTube confirmed that the company is looking to make the video-sharing app more shoppable by looking at ways to convert videos into item catalogs that users can click on. YouTube is currently testing a few features that have made its way to a very limited number of channels. The spokesperson notes that creators will be able to control which products are displayed. Unfortunately, not much else is known at the moment, so stay tuned to Spark Social Report for future details!
Speaking of labeling harmful content, YouTube is also testing a pop-up prompt when a user's comment may be offensive. At this time, users are randomly selected to be a part of the test and may see the prompt. YouTube notes that even if a comment doesn't prompt a warning, it may still be removed if the content goes against its Community Guideline policies.
WhatsApp
A new anti-discrimination campaign in the U.K. has launched on WhatsApp. "Take a Stand" looks at racism in football (soccer), offering education and reporting tools for users. Users can access the toolkit by adding 07432 140 310 to their WhatsApp contacts and simply messaging "hi" to the number. After the COVID-19 pandemic when fans can visit football stadiums once again, an automated messenger service will also be launched. This will allow them to take action by reporting any discrimination they see and the report will be funneled to the appropriate authorities.
That's it for this week's Spark Social Report! To stay updated on the latest social media news, be sure to come back next week and be sure to follow us on Instagram.
We've been seeing a lot of social media apps launch educational campaigns and information centers, so that reminded us of one of our own campaigns. Our Guardians of the Network campaign not only educated users about Cisco's new product but also helped establish the brand as a thought leader in network security.
Read our Cisco case study here!