19 Jun

Pride Month Features on Instagram

Welcome back to another Spark Social Report by Spark Growth! Instagram has added new features to help users celebrate Pride month, and Snapchat announced an array of updates at their latest Snap Partner Summit. Scroll down to read more of this week's social media updates! 
Instagram 
Instagram has added a number of Pride-themed features on the platform. First, all Pride-related hashtags will be rainbow-colored. A variety of new Stickers have also been added to users' Story options. As well, a rainbow ring gradient will be added to a user's Story when they use GLAAD (Gay and Lesbian Alliance Against Defamation)-approved hashtags in it. A few new Pride-related visual effects are also included in Stories. Since the pandemic has caused the cancellation of many Pride parades and festivities, these tools are aimed at helping users celebrate Pride month virtually.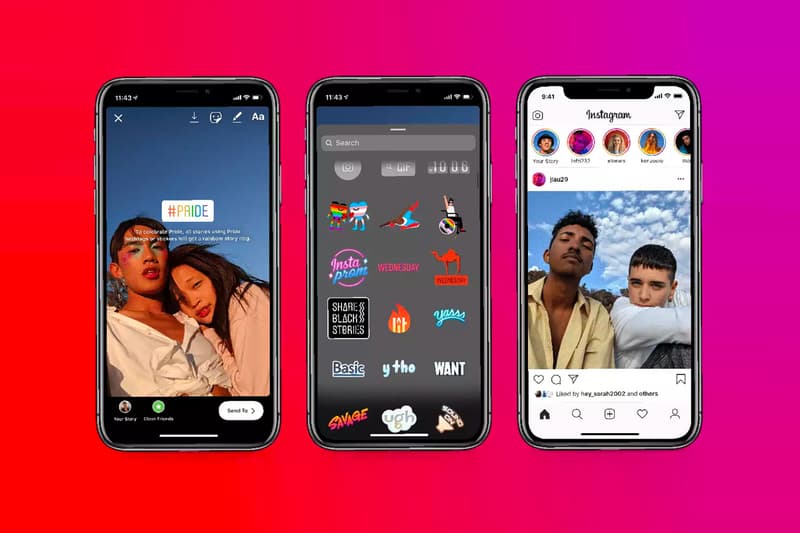 Instagram has also outlined steps it will be taking in order to effectively address diversification and racial representation on the platform. As outlined in Instagram CEO Adam Mosseri's post, he stated that his team will be looking into the following: adjusting harassment policies to better address inequalities Black people face, more inclusive account verification (i.e. ensuring some groups are not favored more than others), reviewing Explore and Hashtag content and how it is filtered, and taking a better look at algorithmic biases. Take a look at Mosseri's IGTV video below, wherein he addresses the world's current events and discusses the topic of #BlackLivesMatter at length. 
Snapchat 
Snapchat announced a number of new features at its virtual 2020 summit, which took place on June 11. 
First, new AR (augmented reality) tools include Local lenses, which allow users to virtually paint or edit buildings, landmarks, and landscapes. The platform is also expanding on its image scanning tools, partnering with companies like PlantSnap to identify plants and trees, and Dog Scanner to recognize dog breeds. There will also be a Nutrition Scanner, which will pull up a rating on the quality of ingredients in various packaged foods. 
Snapchat is also adding a Voice Scan option, which will show users Lens results that will be based on their voice commands. A new "Topics" option will also be added to the app, which will enable users to contribute to a broader range of conversations. A "Happening Now" feature will also be added to Discover, updating users via short headlines, which will allow them to stay updated on relevant news and events. 
Snapchat is also adding new Places to the Snap Map, in a bid to support more local businesses. Snapchat will highlight popular restaurants and stores, and will include additional information such as operating hours, location, and user reviews. For food businesses, users will be able to order from them directly within the app. 
Lastly, Snapchat will be providing new tools that will expand on Here For You, its mental health resource. The platform is partnering with Headspace, a meditation app, to offer new tools like guided meditations and tips for checking in with friends. Additions like these ones help provide more first-hand sources for users, and offer a wider range of options to the mental health feature. 
Facebook 
Facebook has announced that it will be adding new Pride-related features, including Stickers, Frames, and Feed Backgrounds that include Pride-themed visuals. Facebook has stated that these features are aimed at helping users "express [themselves], engage in important conversations, highlight the intersectionality of the LGBTQ+ community, raise awareness, show support and stay connected." 
The platform has also added three features to the Parenting Group option for users. This includes Anonymous posts, wherein users can safely share and receive feedback on the platform without including their name; Badging, where parents can identify themselves based on what stage they are in parenting (e.g. New Parent, Parent of Young Kids and Considering Parenthood are some of the options); and Mentorship, wherein all parents can choose and create their own online mentoring programs. 
Twitter
According to reverse engineering expert Jane Manchun Wong, Twitter is testing the option to respond to a Tweet with a variety of emojis (pictured below). This option may help diversify user engagement options on the platform. However, Twitter has not commented on when this feature may be released. 
Twitter is working on Tweet Reactions…? pic.twitter.com/3Sb6c8cYe3

— Jane Manchun Wong (@wongmjane) June 10, 2020
Another feature that has been spotted in testing mode is a new List discovery process. As demonstrated below, users would be able to choose from an option of suggested Lists to follow. However, Twitter has not announced when this feature might be available to the public. 
Twitter testing new 'List' discovery features

h/t @WFBrother pic.twitter.com/oGaVBNTvb8

— Matt Navarra (@MattNavarra) June 11, 2020
LinkedIn
In addition to current reactions on LinkedIn, Jane Manchun Wong has also spotted the platform testing a "Support" reaction with the icon of a hand holding a heart. This feature is similar to Facebook's "Care" reaction that was added to the Reactions list in April, which was created in light of the COVID-19 pandemic. However, LinkedIn has not yet confirmed as to whether or not this specific reaction will be released to the public. 
LinkedIn is working on "Support" Reaction pic.twitter.com/Lp3ltA5sWi

— Jane Manchun Wong (@wongmjane) June 15, 2020
Google 
Users are now able to join Google Meet video meetings from their inbox on both iOS and Android devices. A new Meet tab on the Gmail app will show users when upcoming meetings are scheduled, which they can then join with a single tap. This new feature will undoubtedly help simplify the process of video chatting through Gmail.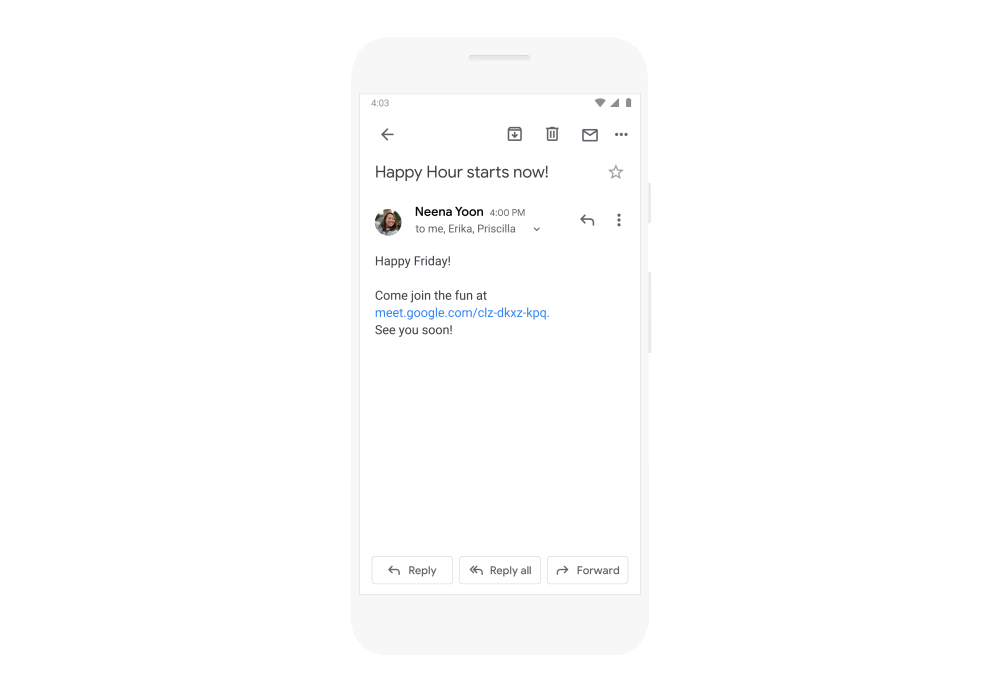 Pinterest
Lastly, Pinterest has brought back certain Pride-themed features in light of Pride month. This includes rainbow text search queries when anything Pride-related is searched and a Pride-themed background located below the search bar that also includes further search recommendations. Read more about other initiatives and virtual events related to Pride and LGBTQ+ awareness in this Medium article by Jud Hoffman the head of community operations at Pinterest.
That's all for this week's updates! For more digital marketing and social media insights, be sure to follow Spark Growth on LinkedIn! 
If your brand hasn't tapped into online marketing to improve your business objectives, now's the time. Click the button below to learn more about what our social media agency can do for your business.
Click to read about our social media services for businesses!