03 Jul

TikTok Launches Business Platform

Welcome back to another Spark Social Report by Spark Growth! This week, TikTok released "TikTok for Business," a platform geared towards advertisers, and Snapchat launched its first Shoppable AR experience. Keep scrolling to read more updates! 
TikTok 
TikTok launched "TikTok for Business," a resource hub for marketers and businesses to refer to when looking to grow brand awareness on the platform. Resources include tips, links to TikTok tools (such as Ad manager and Creator Marketplace), and case studies. Though the resource hub is relatively sparse at the moment, TikTok for Business still offers some useful insight and inspiration for marketers, particularly those who may be new to the TikTok ad platform. 
Snapchat 
Snapchat has partnered with Gucci to launch its first "Shoppable AR" experience where users can try on Gucci shoes using augmented reality (AR). If users are interested in buying the product they have tried on, a "Shop Now" button is available on the Lens, which links directly to the site for purchasing. The Lens can be unlocked by scanning the code below through the Snapchat camera.
Facebook 
To provide users with additional context when they share news articles on their feed, Facebook has added a new notification for when news items may be outdated. This label will show up if a user is sharing an article or news piece that is more than 90 days old, flagging the user as seen in the picture below. Facebook says: "Over the past several months, our internal research found that the timeliness of an article is an important piece of context that helps people decide what to read, trust and share."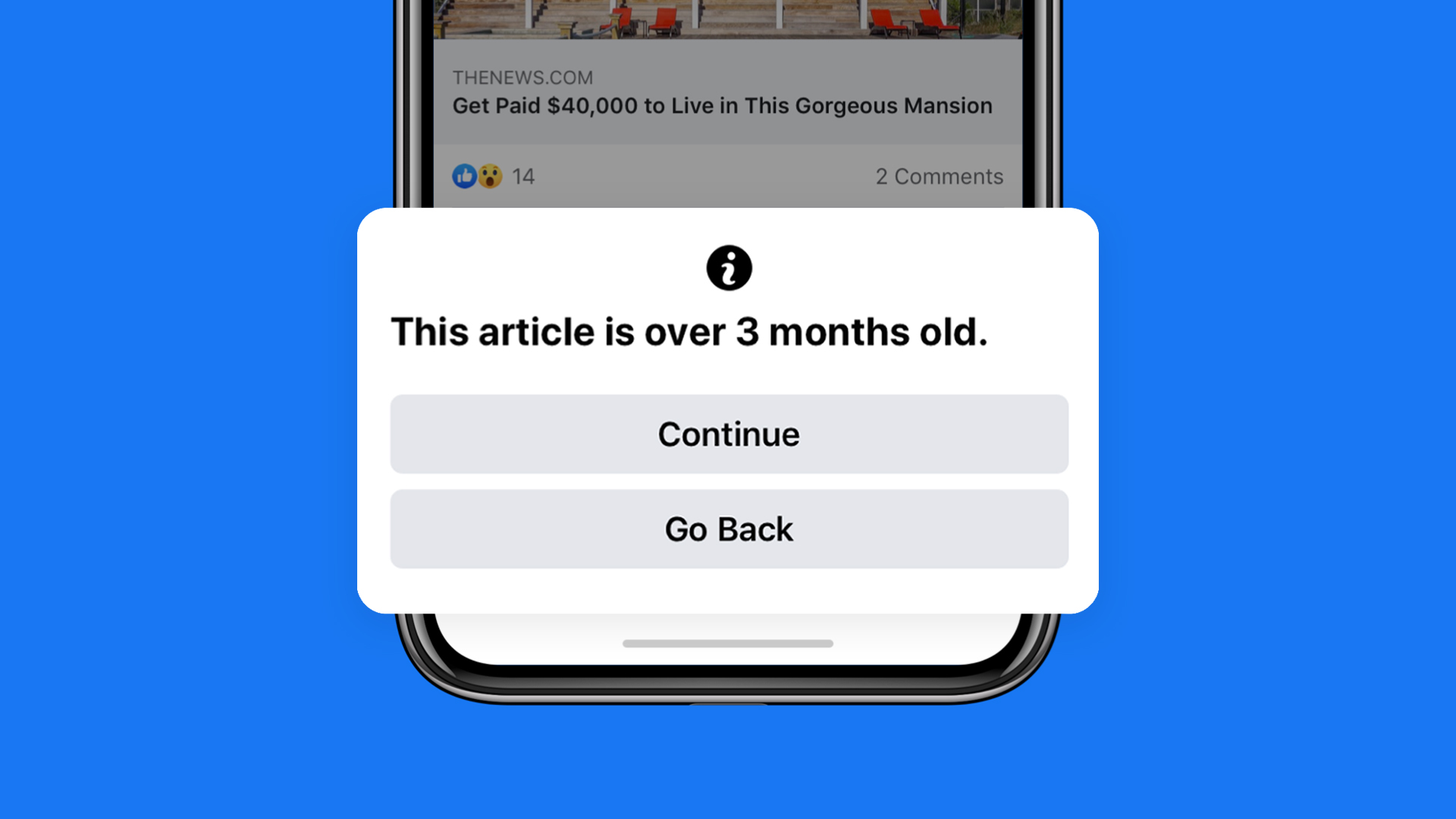 Dark mode for the Facebook mobile app is now being tested amongst a small group of users. As pictured in the Tweet below, this will enable users to choose the option of switching to dark mode, a popular display option on apps that offer it. Dark mode has become increasingly popular among social media users due to its ability to reduce eye strain. Though the feature is only being tested on a few users at the moment, it is likely that dark mode will become available to users globally in the near future. However, Facebook has not confirmed an official timeline on this. 
So I have dark mode on Facebook now. 😍 #darkmode #facebook #iOS14 pic.twitter.com/AuC5uYoMJ2

— 🐍🏀💜💛 (@NotFridayCraig) June 26, 2020
Instagram 
Instagram is testing an option for users to see Stories displayed in fullscreen mode. Users will be able to click a collapsible button called "See All Stories," which would then enable its fullscreen version. Instagram has confirmed the test, noting that it is currently being tested with a small group of users. This feature may help users customize the order of Stories they watch, offering a broader visual selection than the current Story feed, which is just a single line. 
You've heard of two rows of Instagram Stories…

Now prepare for "SEE ALL STORIES" pic.twitter.com/vs42wwHuh0

— Julian Gamboa (@JulianGumbo) June 26, 2020
LinkedIn  
LinkedIn has officially launched a new reaction called "Support" to all users, a feature that we saw in testing mode just a few weeks ago. The Support reaction, pictured below, can be utilized by users to show support for articles, posts, and any other content that is posted. 
Next, to help users find employment amidst the COVID-19 pandemic, LinkedIn has added some new features to make their job search easier. First, users who are looking for work can enable a feature on their profile called "Open to Work," which will make them more discoverable to employers and hiring managers. Second, users who are willing to help others with their job search can utilize an option called "Offering Help." This option can be accessed by starting a new post, clicking "Offer to Help," and choosing from categories such as General Help, Career Coaching, Referrals, Resume Reviews, and more. Here is an example below: 
WhatsApp
WhatsApp has launched a number of new features, which include Animated Stickers (which we mentioned was being tested last week), QR codes, and more. First, Animated Sticker packs will be available soon, and WhatsApp notes that they will be "even more fun and expressive" than ever. Next, QR codes will make it possible for users to add contacts by simply scanning a code, offering a faster and easier way to add a contact than entering a number manually.
For those who use WhatsApp on their computer or laptop, good news! Dark mode is now available for WhatsApp web and desktop. Lastly, some improvements to video chatting have been made, wherein users can now press and hold a specific participant's video to make them fullscreen, enabling better focus when video chatting with multiple users. Examples of these new features, which will be rolling out on the platform in the next few weeks, can be seen in the video below. 
YouTube 
YouTube has launched an information hub called "How YouTube Works," which outlines the platform's commitments to online safety and security, its products and policies, and  its progress and impact in these areas. The hub includes useful links, and more importantly, provides a single place for users to refer to helpful articles.
That's all for this week's social media updates! For more social media news and updates, be sure to follow Spark Growth on Twitter! 
Click to read about our social media services for brand growth!