13 Nov

Twitter Updates Its Carousel Ads

The Spark Growth team is back with another Spark Social Report. This week, WhatsApp has added a shopping button while Twitter launches its Fleets feature in Japan and updates its carousel ads. Keep reading for more social media news.
Facebook
Facebook is testing ways to make your still images more eye-catching. Take a look at the Tweet below to see an example of the feature in action. Users can select from a few image-enhancing options, including slide, flash, and highlight. Studies show that users are more likely to engage with videos, but we'll just have to wait and see when this feature gets officially released and whether it makes an impact on still images. For now, this option is only available to a small group of Facebook users.
⚡️New Feature! Facebook has a new motion 'effects' feature for photo posts.

You can choose different effects including:
– slide
– flash
– highlight

It then renders a video slide show using the effect for your photos to add to your post pic.twitter.com/NCN6SVGnX8

— Matt Navarra (@MattNavarra) October 28, 2020
In an update to its original blog post, Facebook announced it will be extending its ban on political and social issues ads for at least another month. While the current U.S. election has been called in favor of Joe Biden, President Donald Trump has refused to concede. Facebook's ban will most likely continue at least until the elections are completely resolved.
Instagram
Instagram is testing new ways to let users interact with Stories. Currently, reacting to a Story post sends a message to the content creator, which might not be the ideal way a user wants to engage with a post. Not much about this test is known at the moment, but given that Stories has been a popular Instagram feature, it's no surprise that the company is continuously working on improving it.
Instagram is also bringing in an updated home screen. As shown in the example below, tabs for Reels and Shop have been added to the bottom navigation. Adam Mosseri, the Head of Instagram, notes that the company has seen major growth in short video content creation this year. The new additions will provide users with more ways to engage with content, particularly as Instagram pushes its Reels feature to compete with TikTok.
[Source]
Twitter
Twitter made some updates to its carousel ads, allowing for two to six swipeable images or videos. Its previous carousel ads let users select two to four images. Some of the new updates include new reporting features, performance breakdowns of individual cards, and edge-to-edge design. Marketers can learn more about launching their own carousel ads here.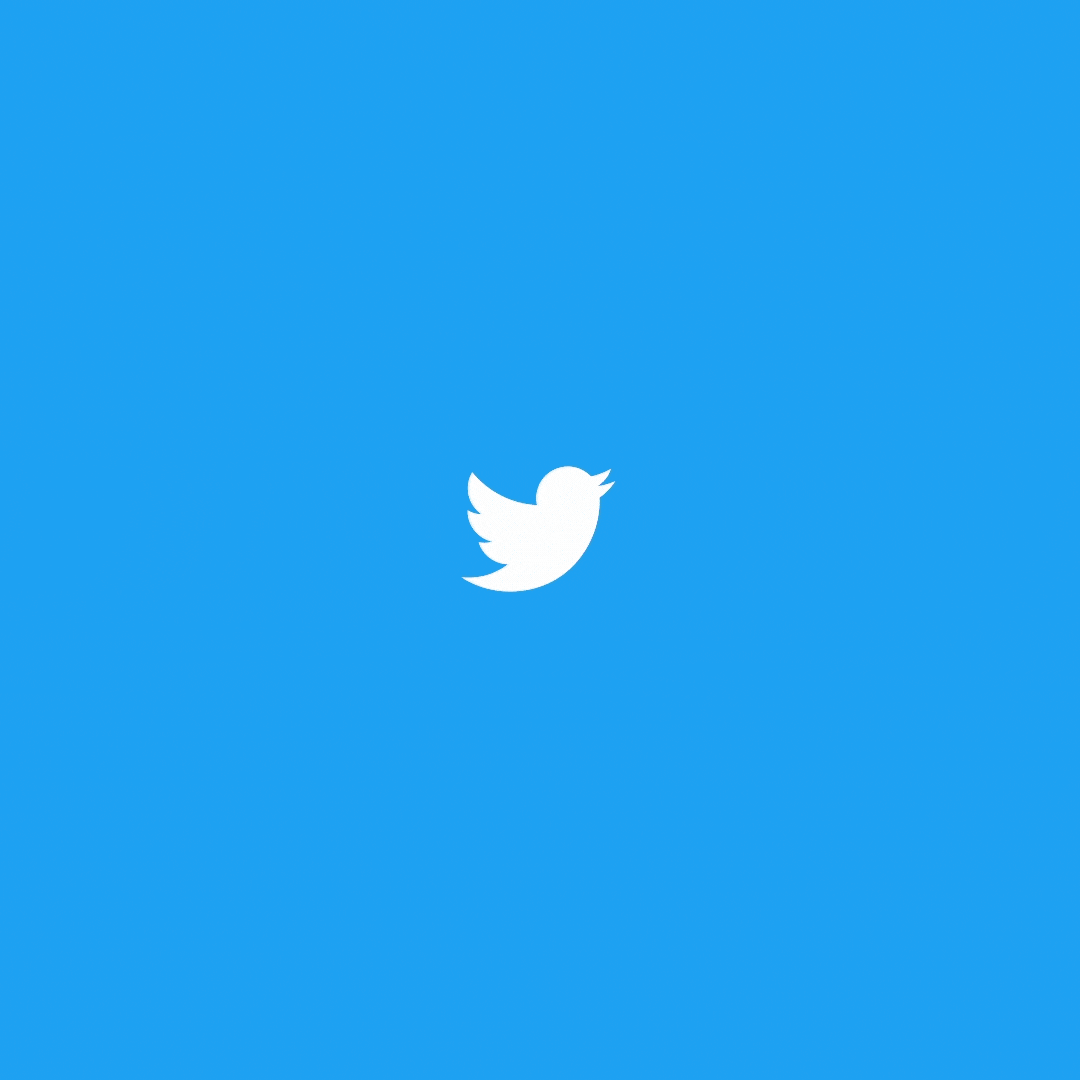 [Source]
Next, Twitter users in Japan will now be getting Fleets, which is the app's take on Stories. While the feature has only been available to users in Brazil, Italy, India, and South Korea, this marks the company's biggest Fleet launch yet as Japan is its second-largest market outside of the U.S.
LinkedIn
The quarterly update for LinkedIn's Sales Navigator is here! Sales Navigator is LinkedIn's sales tool that helps users gather new leads and insights. New features allow users to import CSV lists of accounts to Sales Navigator to help them identify potential outreach opportunities. The platform will then segment the list based on activity insights that look at Connection Requests, InMail, and Messages.
TikTok
TikTok is aiming to provide users with more educational content. While the feature hasn't been fully released yet, users who have access to the test can switch between their "For You," "Following," and the new "Learn" feed. Those in the test will be able to access a variety of educational videos on different topics, such as science and art.
New! TikTok is testing a 'Learn' feed!

You can now switch feeds between:
– Following
– For You
– Learn

h/t @santoro29 pic.twitter.com/GqeiDgHU8s

— Matt Navarra (@MattNavarra) November 5, 2020
YouTube
The next time you visit your YouTube Music homepage, you'll see a new activity bar featuring updated navigation and playlists. Selecting My Mix will pull up personalized playlists that each feature what YouTube calls a "cohesive sonic theme." The new My Supermix playlist (previously called Your Mix) promises a listening experience that brings all of a user's musical tastes together. YouTube notes that My Mixes will be continuously updated, giving users a fresh experience every time they listen to it.
Users can access four new playlists on the activity bar called Workout, Focus, Relax, and Commute. When users select one of these options, they'll be taken to a page with various playlists that suit the general theme.
Next, the latest YouTube update (version 15.45.2) adds HDR support for the iPhone 12 product line. When viewing a video, users can tap on the three vertical dots icon to bring up a menu to access the HDR options.
WhatsApp
WhatsApp users in India can now send payments through the app. Partnering with the National Payments Corporation of India (NPCI), the secured payments will support over 160 banks. To send money through WhatsApp, users will need a bank account and debit card in India. To access the feature, iOS and Android users will need to update their WhatsApp to the latest version.
Next up, WhatsApp Business users around the world will be getting a shopping button that links customers to a business' catalog of products or services. After selecting a product, a button on the product page will prompt customers to send a message to the business. At this time, it doesn't appear as though users can purchase products directly from the app yet, and this feature is instead intended to help business owners engage and communicate with consumers. However, given India's recent update on sending payments through WhatsApp, more robust shopping options could be on the horizon!
[Source]
Snapchat
Last but not least, Snapchat has added a new feature that generates in-depth astrological profiles for users. After entering your date and time of birth, the feature will use Bitmojis to deliver information about a user's personality. It will also detect friends who have turned this feature on to provide a compatibility assessment based on both star signs. To set it up, users can go to their profile, select their Bitmoji, and tap on the purple icon with their star sign.
Those are all the social media updates we have for you this week. Be sure to check in next Friday for more social media news! If you haven't followed us on Instagram yet, be sure to head over to our page. We feature marketing influencers, fun campaigns, and interesting stats.
Speaking of setting up a shopping experience on social media apps, this is something we've done for one of our clients, iLook Glasses. Click the button below to learn how we helped them achieve their revenue goals.