28 May

Twitter Finally Relaunches Verification Process

Welcome back to another Spark Social Report by Spark Growth! This week, Twitter announced the highly anticipated return of the profile verification process and more. If you're eager to learn about the latest social media trends and app updates, scroll to read more! 
Digital Marketing Trends 
Here are some of the top trends marketers should prioritize this year, as recommended by Forbes. First is the digital customer experience: with so many users relying on the digital space for their day-to-day conveniences, brands should take a proactive rather than reactive approach to becoming more digitally mature. For example, this includes prioritizing intuitive design and creating streamlined user experiences. 
Brands should also work to authentically incorporate inclusivity and sustainability into their core business values and digital branding strategy. Doing so can resonate positively with socially conscious customers, and can improve the overall perception and reputation of the brand.
Lastly, an insightful survey shows that 62% of Millennial audiences prefer visual searches to text searches. Brands can optimize on this by uploading high-quality images and ensuring their alt text includes target SEO keywords. Additionally, creating an image sitemap may improve image discoverability. 
Social Media App Updates
Twitter
After being on pause for almost four years, the long-awaited application process for the coveted "blue tick" has finally reopened! Soon, all Twitter users will be able to see the application, which has updated eligibility criteria, directly in their Account Settings tab. This relaunch is welcome news to users who are seeking the coveted verified badge, which can help to establish credibility and discoverability online.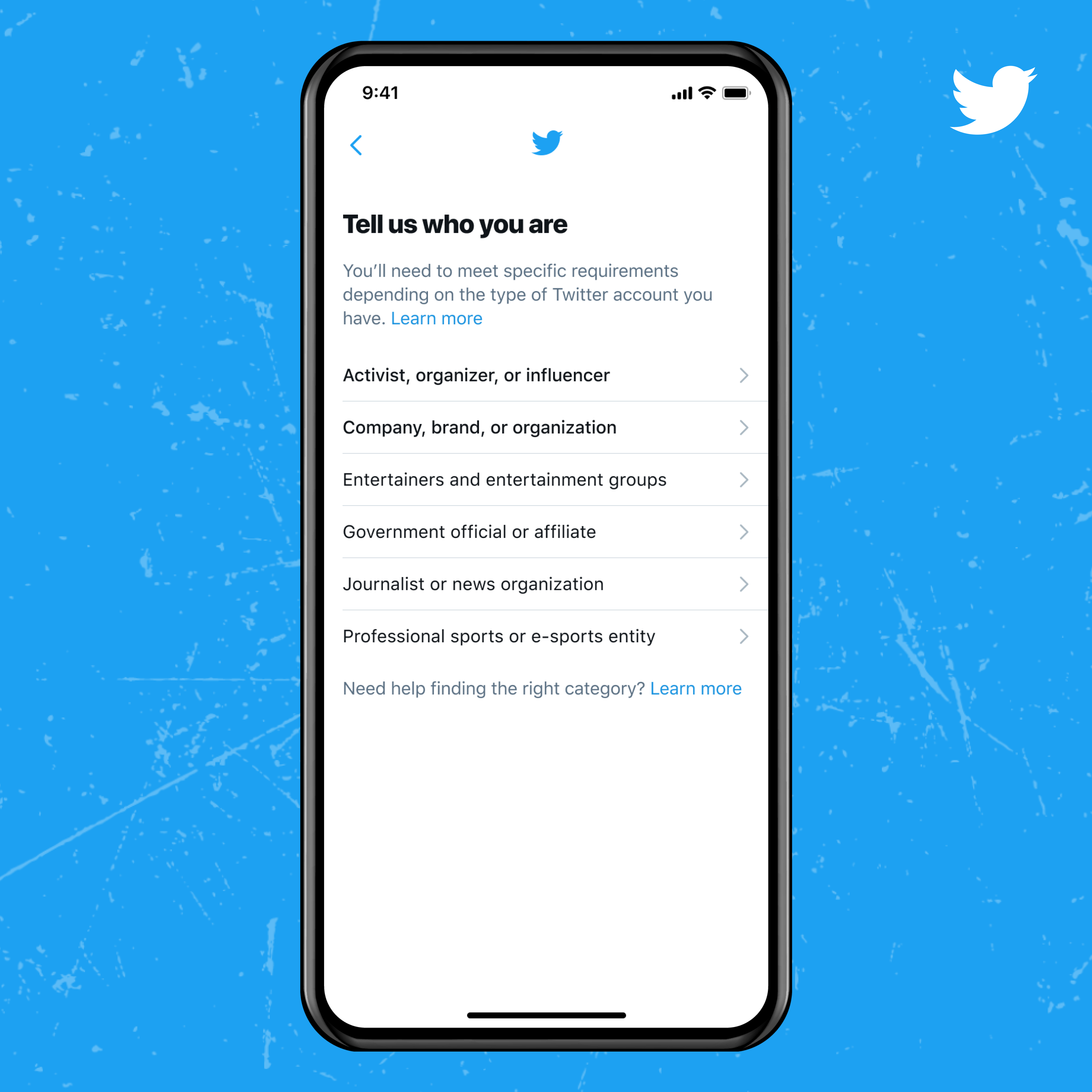 After Apple's iOS 14.5 update, which requires apps to ask for permission before tracking users' activity across other companies' apps and websites, Twitter has created a notification that alerts users about the benefits of allowing the app to keep using their data. The primary benefit is that users will receive more relevant ads on the platform, and this notification may help to provide transparency and encourage users to grant tracking permission to Twitter. 
Twitter's iOS "allow tracking" sales pitch is less sinister and threatening vs Facebook's pic.twitter.com/0TsncmKwZ0

— Matt Navarra (@MattNavarra) May 14, 2021
Twitter Spaces, the platform's new way to have audio-only conversations, is now accessible via mobile and desktop web. This update will give users more ways to connect to Spaces and use their computer microphones or professional audio setups, which may improve the overall quality and experience. 
starting today, spaces will be available on https://t.co/RD57W4QZPz (mobile web, desktop web)

our focus areas:
– infrastructure and listening UI that adapts to your screen size
– setting reminders for scheduled spaces
– accessibility and transcriptions pic.twitter.com/Wb0DQktkhD

— Spaces (@TwitterSpaces) May 26, 2021
TikTok
TikTok has added a new option that allows users to bulk delete comments on their content. Additionally, accounts that post bullying or other negative comments can be blocked in bulk. Users can mark up to 100 comments or accounts to take action on, offering a more convenient and streamlined deletion and reporting process. This new function also allows users to avoid negative or unwanted attention. It's part of TikTok's ongoing effort to create tools that protect users, improve the user experience, and give users more ways to manage in-app interactions. 
TikTok, SiriusXM, and Pandora have partnered up to create new exclusive audio experiences. First is "TikTok Radio," a new 24-hour digital music channel that will be launching on SiriusXM platforms this summer. TikTok has described it as a "radio version of [its] "For You" page," and will feature a diverse group of TikTok creators who will showcase trending music and the stories behind them. Additionally, Pandora is launching a number of exclusive playlists that are hosted, curated, and promoted by popular TikTok creators. TikTok Radio may be a useful resource for brands looking to better understand music trends on the platform. 
The platform is also rolling out a new "Preview" option, which shows users how the placement of the description text, effects, and icons are visible atop their video. This feature will be helpful for users to see if they need to adjust any visuals before uploading, such as accidentally obscured text. 
New! TikTok has a handy new 'Preview' feature

It allows you to see how much of your description text encroaches on the visible area (also so you can check if the right hand icons cover any important bits)

ht @DanThorneUK pic.twitter.com/WnoLhHp53Q

— Matt Navarra (@MattNavarra) May 26, 2021
Facebook
In Facebook's latest Community Standards Enforcement Report, the platform unveiled a new Transparency Center that clarifies its various content removal actions. This center provides access to a range of guides that explain how Facebook tackles its key areas of concern and details its progress on detecting and removing rule-breaking posts such as nudity, hate speech, and violent content. Brands and creators can download the full report to better understand the types of content they can post on Facebook. 
Facebook has also introduced a "Live Shopping Fridays" series, where the platform will host live-streamed shopping experiences in partnership with selected retailers. Users will be able to ask questions and make in-stream purchases, with convenient checkout options through Facebook Shops. Live Shopping will also give brands a chance to engage and build relationships with their audiences, create entertaining content, and provide product insight.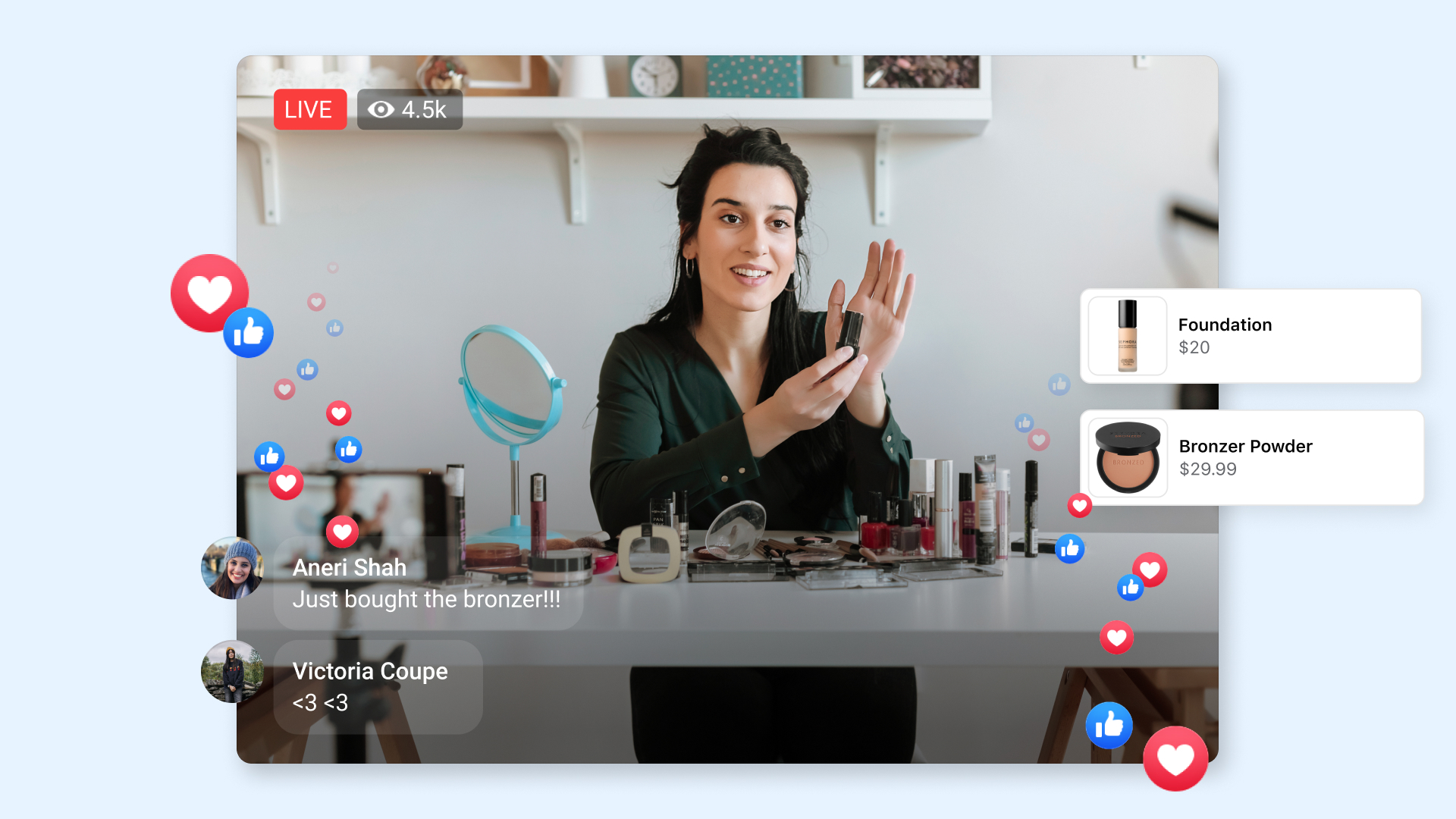 In its latest effort to stop the spread of misinformation, the platform has added some new features. First is a notification that will alert visitors to Facebook Pages that have repeatedly shared false information according to Facebook fact-checkers. Additionally, Facebook is expanding penalties for individual accounts by reducing the distribution of posts from their account on News Feeds if they repeatedly share content that has been rated by the platform's fact-checking partners. Lastly, Facebook has redesigned its notifications to make it easier for users to understand when they share content that a fact-checker rates. The new notification will include the fact-checker's article debunking the claim, and also includes a notice that people who repeatedly share false information may have their posts moved lower in the News Feed so other users are less likely to see them.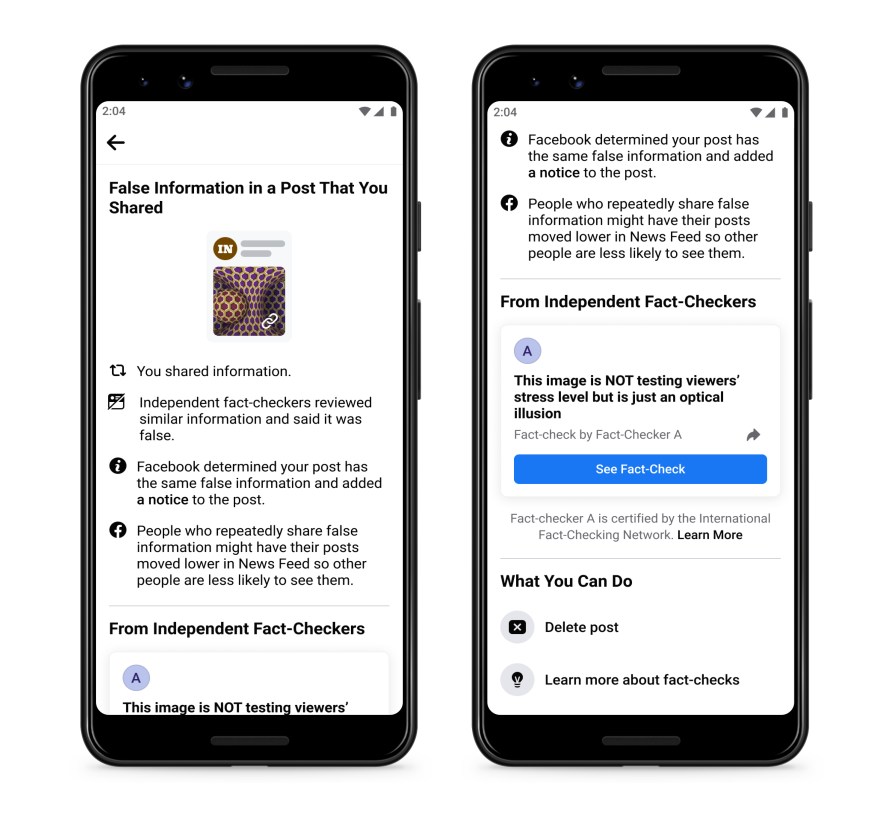 Instagram
Instagram has announced a new initiative called "Creator Week," which will run from June 8-10. Through the event, the platform will host a range of professional development programs for aspiring and emerging creators. Creator Week will include sessions on topics like "Media Training 101," "How to Get Discovered on Instagram," and more. Creators will also have the opportunity to pitch their dream product idea to a panel of judges; the winner will get their ideas funded. Creator Week will also feature surprise special guest appearances and product news announcements. Users should note, however, that some Creator Week events will only be accessible by invitation.
The platform is also providing users with new insight data for Reels and Instagram Live broadcasts. For Reels, new metrics include Total Plays, Accounts Reached, Likes, Comments, Saves, and Shares. For Instagram Live broadcasts, users will be able to access data on Accounts Reached, Peak Concurrent Viewers, Comments, and Shares. Additionally, over the coming months, Instagram will be rolling out new preset time frame options within Insights, which will allow users to expand beyond the current "Last 7 days" and "Last 30 days" options. These new features will allow brands and creators to more comprehensively analyze important metrics that can help them optimize their Instagram content. 
After a long time of testing hiding like counts, the platform has officially announced that all users now have multiple options to hide their public like counts on both Instagram and Facebook. Options include hiding like counts on all posts in a user's feed, and hiding like counts on the user's own posts. This new feature may better allow users to have more control over their Instagram experience. 
Instagram has also announced the addition of a new feature called "Drops," which will help alert users to product drops through the platform. The Drops feature will have its own destination within the Shop tab, which will allow users to discover the latest and upcoming launches. Drops will help e-commerce sellers spark conversation and buzz around upcoming products, whether in the days or weeks leading up to their availability. 
Snapchat 
The White House partnered with Snapchat to encourage Americans to get vaccinated against the coronavirus. Soon, users will have access to an augmented reality (AR) lens which features President Joe Biden, Vice President Kamala Harris, Dr. Anthony Fauci, and viral immunologist Kizzmekia Corbett, who will be answering commonly asked questions about the vaccine. Additionally, Snapchat users will be provided with links that can help them find their nearest vaccination clinic. The aim of this initiative is to inform young users about important vaccine-related information, and increase vaccine rates in the U.S.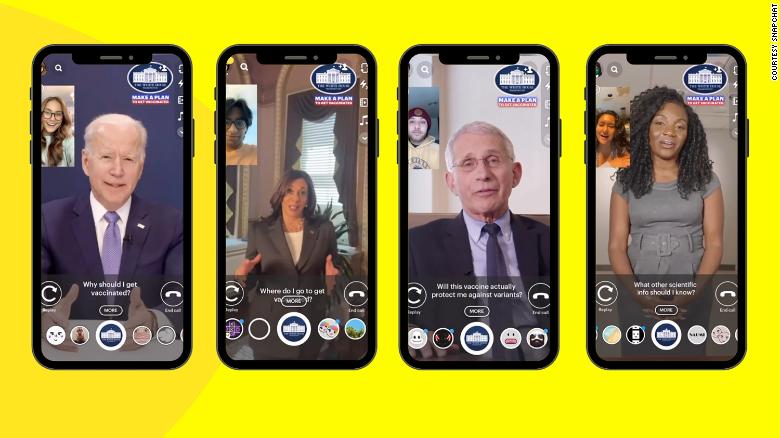 Pinterest
Pinterest is introducing "Idea Pins," sequences of short video clips that users can tap through (similar to Stories on other social media platforms). Each individual clip can be up to 60 seconds long, up to 20 frames can be added to each Idea series, and will be accessible via profile bubbles at the top of user feeds. Pinterest is also adding new creative tools to edit clips, which include stickers, voiceover, and music options. Idea Pins also come with "detail pages," where creators can add additional annotations to provide further information. Creators can also tag other Pinterest creators and add topic tags. Lastly, users will also be able to export Idea Pins, which will then be shareable on other platforms. Overall, the introduction of Idea Pins may contribute to increased user interactivity and creative capabilities on Pinterest. 
Youtube
According to YouTube's updated Terms of Service, as of June 1, 2021, the platform will have the right to monetize most content on its site. It will also be able to place ads on videos made by all creators who are not involved in the platform's partnership program, without giving them a percentage of the money. YouTube will also ban the collection of personal data via facial recognition. Lastly, the platform will change the way it pays its creators: YouTube payments to creators who are entitled to revenue will be considered royalties, and therefore must comply with U.S. tax laws. 
LinkedIn
LinkedIn announced new updates to its Sales Navigator platform. New features include a Champions List, which automatically creates a list of contacts to help organizations find company advocates; Bookmarking Alerts, an enhanced Alerts function that customizes feeds featuring the most accounts and leads; "Left Account" Flags, which automatically notifies users when a person on a lead list or account map leaves their company; CRM Activity Writeback, which reduces the number of permissions needed for "read-only" users; CRM Match Correction, which strengthens CRM integrations by allowing users to edit or verify matches to their existing CRM entities; and Account Map Enhancements, which increases the placement of lead profile cards within tiers and shows shared connections. All of these updates are aimed at helping B2B sales teams maximize their value through retention, referrals, cross-selling, and upselling. 
LinkedIn is also looking to make it easier for brands to maximize the reach of their posts with its new "Boost" option. The feature allows users to turn organic Page updates into paid ads. The "Boost" button, which is similar to Facebook's boosting option, provides a quick and easy way to gain more reach on company page posts. Users will be able to choose from four objectives: brand awareness, video views, engagement, and website visits. Additionally, users will have access to target audience options and can select the location, add exclusions, and set their desired budget. 
In the same announcement, LinkedIn stated that it's adding a new "Event Ads" option to help marketers boost awareness of their virtual events. Analytics options will display insights like reach, engagement, and the firmographic makeup of the attendees. Lastly, LinkedIn is updating its Mobile Page Analytics offering, and will now provide the same insights that can be accessed via desktop (such as visitor counts, followers, and content engagement). 
Clubhouse
Clubhouse is now fully accessible on Android devices globally. However, the app still remains invite-only for now. With competitors like Twitter Spaces becoming more popular, the Clubhouse hype is starting to decline, so it will be interesting to see if the platform's popularity rises again once it becomes publicly available for all users. 
Android rollout continues!

🇯🇵🇧🇷 🇷🇺 Japan, Brazil & Russia coming Tuesday
🇳🇬🇮🇳 Nigeria & India on Friday AM
🌐 Rest of world throughout the week, and available worldwide by Friday afternoon

— Clubhouse (@Clubhouse) May 16, 2021
That's all for this week's app updates! To make sure you don't miss out on any digital marketing and social media news, follow us on Twitter. 
With so many social media platforms enhancing their paid advertising features, is your company taking advantage of these opportunities yet? If you said no, we can help you get started. Book a consultation with our social media experts by clicking the link below! 
Book a 30-minute consultation today!