28 Feb

Spark Bites: The Floor Is Lava (On Snapchat)

Welcome back to another week of Spark Bites by Spark Growth! This week, Snapchat added an AR effect that turns the floor into lava, and TikTok announced a new parental control feature. Read more for further updates!
Snapchat
Snapchat has added a new AR (augmented reality) effect that transforms the ground.  Users can point their phone to an area with visible ground space and transform it into water or lava. The popular game, "The floor is lava," is the likely inspiration behind the latter effect.
This feature follows the impressive range of real-time AR lenses that Snapchat has introduced. Examples of this are the age progression and landmark effects. Venture Beat notes that the technology "uses machine learning models to understand geometry and semantics, isolating obviously ground-based objects from contrasting backgrounds."
Snapchat has made effective use of ever-evolving AR technology and already has a lead on its competitors when it comes to in-app AR filters. By implementing these types of functionalities, Snapchat is well on its way to becoming the leading social media app offering its users access to fun technology.
Latest @Snapchat AR feature is "Ground Transformation" — turns the floor into lava, water etc. pic.twitter.com/LR5UDY1xCf

— Russ Caditz-Peck (@RussCP) February 20, 2020
TikTok
TikTok has announced a parental control feature called "Family Safety Mode" to the app. With rising concerns over teens' addiction to the popular app, parents can access this mode by creating their own account and identifying themselves as a parent, and then linking it to their child's account. From there, parents can set limits on their kids' use of TikTok, which ranges between 40-120 minutes. Limits can also be set on who they can direct message with, as well as restrictions on inappropriate content. Settings cannot be changed without the parent's involvement, which addresses the possibility of kids finding ways around parental controls. This feature will be rolling out first in the U.K.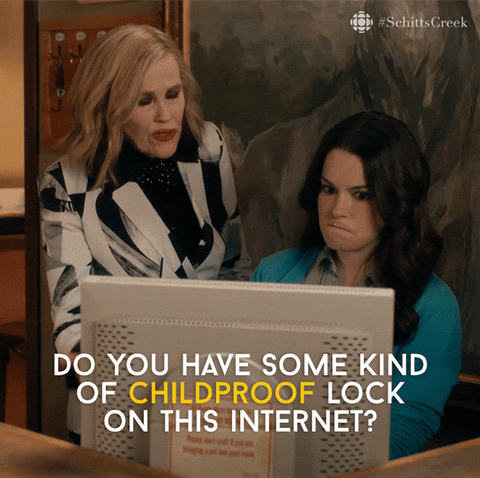 TikTok has also launched a new sticker pinning option. With this feature, users can attach a sticker to their video clip, which will stay in place throughout the video. For example, stickers can be placed on a subject or object in the clip. Users can then edit the duration of the sticker's appearance, and the sticker will change in size according to the movement in the video. This feature offers a fun new editing addition to the app! 
Facebook
Facebook announced that its Creator Studio app, a Pages management tool that was previously only available on desktop, is now available for download on iOS and Android mobile devices. This tool helps users manage their Facebook Pages, and is particularly useful for those who manage multiple pages.
This is also a great option for on-the-go managers, creators and publishers. Users can track their performance, view insights and engagement metrics, and manage/publish content from their mobile devices. Multi-account support, notifications, and data and engagement metrics will be accessible on this app, and users can also connect with their audience, such as responding to comments and messages in real time.
NEW! Facebook launches Creator Studio App on iOS + Android https://t.co/mMADtJVUq4

– FB gave me pre-release access to the app
– Creators will find it useful, but it needs full post creation / publishing capabilities…
Facebook suggest this is likely coming soon

🤔 Thoughts? pic.twitter.com/RR4tidLyoV

— Matt Navarra (@MattNavarra) February 20, 2020
Twitter
Twitter is testing a new labels feature in order to tackle fake news. These red or orange labels would be attached to "harmfully misleading posts," such as politicians' or public figures' tweets that contain misinformation. Twitter would also include the corrected information provided by fact-checkers and journalists. 
Motivated by the upcoming 2020 U.S. elections and the growth of misleading rhetoric circulating online, Twitter is working to combat this through its updated manipulated media policy and taking a stand against deceptive media. Twitter also recently announced they will be adding to their election policy in order to ensure that users can access information from authoritative sources on the platform. 
In another update, Twitter is making it easier for users to add a tweet into their old tweets. This will make it more efficient for users to add thoughts onto old tweet threads. This can be useful for providing relevant or updated information, or even highlighting old posts.
Now you can add a Tweet to one you already Tweeted, faster! pic.twitter.com/j3ktAN6t5o

— Twitter (@Twitter) February 19, 2020
Instagram
Reverse engineering expert Jane Manchun Wong has uncovered a new feature potentially coming to Android Instagram users. While this feature is already available on iOS, the feature being tested lets Android users remove followers directly from their profile. This option will help users and businesses streamline the process of removing followers. However, this has not been officially confirmed by Instagram. 
Instagram is working on the ability to remove followers on their profiles pic.twitter.com/VGBxO0oA1H

— Jane Manchun Wong (@wongmjane) February 22, 2020
Vimeo 
The popular ad-free video platform has launched "Vimeo Create". This new feature is geared primarily towards businesses who are looking to create video marketing content more effectively.
Marketed by Vimeo as a "fast, simple solution" to video editing, Vimeo Create can be used to create ads, Stories, and more. Users can either choose from a range of templates or create their own, and can utilize a variety of effects such as graphics, text, transitions, and music. While users must pay for a Vimeo subscription to access Vimeo Create, there is a free trial option that lets users test it out first. 
Vimeo Create is available for download on desktop and iOS and Android devices. 
That's all for this week's updates! Follow Spark Growth on LinkedIn for more social media news!