21 Feb

Spark Bites: Show Off Your Best Features on LinkedIn

Welcome back to another week of Spark Bites by Spark Growth! This week, LinkedIn announced they will be rolling out a feature that will allow users to show key achievements in a "Featured" section at the top of their profile, and Twitter's recent procurement of Chroma labs means that Twitter Stories are a likely feature on the way. Keep reading for more social media updates! 
LinkedIn
LinkedIn has announced that they will be rolling out a new profile feature that allows users to put their key achievements into a Featured section. This will appear at the top of their profile (below the profile header). 
The motivation behind this update is to allow users to compile samples of their best work and highlights to let other LinkedIn users see what their top achievements are. This will also be a great way for users to show off their skills and experience more clearly and concisely. This is a great addition for those on the job search or for businesses looking to improve engagement and better inform consumers about its services.
On this Featured listing, users can add any of their LinkedIn posts, external websites such as a portfolio, images, and other documents. Users can then reorder or delete any of the content in this section as well as edit the way it's displayed. 
This latest update will further streamline the accessibility of LinkedIn, allowing users to showcase their skills and achievements in a new way. So give it some thought as to how you can best optimize your profile and brand in this Featured section, and then show off your best features!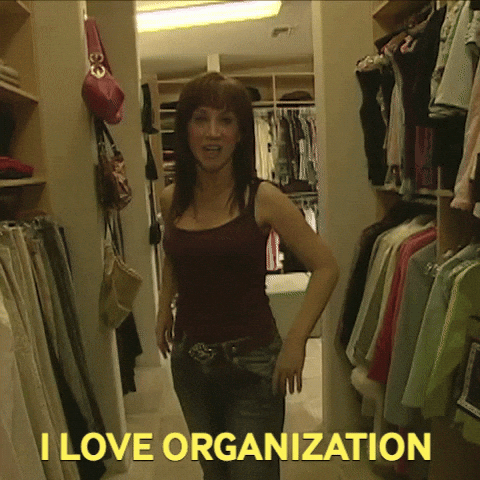 Twitter

Twitter has acquired Chroma Labs, the company that is best known for its Chroma Stories app. It's a supplementary app that lets users create, filter, and edit stories to post on platforms like Facebook, Snapchat and Instagram. 
Chroma Labs was founded by John Barnett, who formerly worked at Instagram and invented the "Boomerang" video feature. Although Twitter has not announced anything about releasing a Stories feature, the acquisition of Chroma strongly hints at the future potential of it. Twitter is currently one of the only major social media platforms that does not include a Stories feature. The only official announcement at the moment is that Chroma Labs will be working with Twitter on the app's product and design. Chroma Labs will most likely be contributing to improving the app's visual quality.  
Regardless of which direction Twitter decides to go now that Chroma Labs is on board, it's safe to say that users should expect to see some big visual changes in the future–whether that means the addition of a Stories feature, or something else entirely. Gmail

Gmail will be getting an update to its search function called search chips that will enable users to better locate specific emails. Users currently have to type in search filters manually or do an advanced search if they want to find an email.
Google stated that this move has been motivated by users wanting a "faster" and "more intuitive" way to search for emails. These search chips allow users to easily refine their search, and is accessible below the search box. Users will be able to use search chips in many ways, such as including or excluding certain types of results like attachment types, time frames, and calendar updates. 
This feature will undoubtedly make searching for emails much easier to accomplish. Google has begun rolling the search update out to users since February 19, 2020. 

Facebook
Jane Manchun Wong, reverse engineering expert, has uncovered that Facebook is testing for an option that may allow users to view their news feed in different variations. 
Shown as a toggle switch called "Sort Your News Feed," the options are to view it in "Most Relevant," "Most Recent," and "Already Seen." Most Relevant is the feature in which Facebook news feed are currently defaulted to, placing posts with higher levels of engagement at the top of users' feeds. Most Recent is what it sounds like, allowing users to see posts in reverse-chronological order. This is the order Facebook used to default to, where users would see the newest posts at the top of their feed. Finally, Already Seen would allow users to go back to the posts they have viewed already. 
Though users can already change their feed to Most Recent and Already Seen manually via settings, this new toggle option would make it much easier for users to rearrange their news feed accordingly. 
However, Facebook has not made any official statement on this feature. 
Facebook is working on tabbed newsfeed for easier access to "Most Recent" and "Already Seen" feeds pic.twitter.com/8Z9KLG9nc8

— Jane Manchun Wong (@wongmjane) February 18, 2020

Instagram
Similar to the unofficial Facebook news, Jane Manchun Wong has spotted Instagram testing out a prototype of a "Latest Posts" feature. This pop-up appears on the main feed, and reminiscent of the way Instagram used to show posts in reverse chronological order. The feature allows users to catch up on the latest posts from the people they follow. 
However, Instagram has confirmed that the prototype is from a recent hack-a-thon and that there are no current plans to test or launch it. 
Instagram is working on "Latest Posts" feed for catching up feed posts

This sounds like the chronological feed people are asking for. Similar, but not the same 👀 pic.twitter.com/AUMwlZGtUr

— Jane Manchun Wong (@wongmjane) February 14, 2020
That's it for this week's social media updates! Make sure to follow Spark Growth on Twitter for more marketing and social media-related news!