29 Jun

Spark Bites: Oh, the Places You'll Go

Welcome to this week's edition of Spark Bites! From Google Maps' new Explore page, Facebook's upcoming "snooze" feature, and Instagram's 4-way calling capability, we've got you covered on all your social media updates!

Google

Earlier this week, Google Maps updated their Explore section so you can be more specific when searching for places and events near you. You can now filter results by specific categories, like sports bars, live music venues, and rooftop restaurants. The update also includes a "For You" tab that shows places the app thinks you would like based on the types of restaurants you visit. The app will even give you a match percentage when you select a restaurant!
Google recently launched new AdWords tools for advertisers to use on YouTube. Advertisers can now create versions of videos with swappable elements, test the variations, and measure the results.
Snapchat
Snapchat is adding two new features to its maps: Weather Effects and World Effects. Weather Effects will bring real-time, animated weather patterns to the map, so if it's raining out, your Bitmoji might get wet! World Effects will set a theme on maps based on real-world events, like holidays and even your birthday.
A recent update to Snapchat's "spectacles" allows users to export videos in rectangles rather than its original circular format. Users will have the option to export the media from "Memories" to Facebook, YouTube, and Instagram!
Facebook
Facebook is testing a function that will allow users to simultaneously post to both Facebook and Instagram when posting from the Facebook app. With all of Facebook's recent efforts to become more integrated with Instagram – including the update that allows advertisers to post ads to both platforms – this seems like a logical next step!
Earlier this week, Facebook launched emoji reactions to its Stories. Story viewers can now 'like' or react with 'haha,' 'wow,' 'sad,' 'angry,' and 'love.' While the new update may bring more engagement to Facebook Stories, many users believe the update will only create another contest for likes and reactions.
Facebook is rolling out a new feature that will allow you to "snooze" posts for a 30-day period based on keywords. The next time you scroll through your feed and come across a post about a topic you don't want to hear about, you can opt out of viewing all future posts with similar keywords for a month, so you no longer have to dodge spoilers to your favorite shows or read about the same political topics over and over again!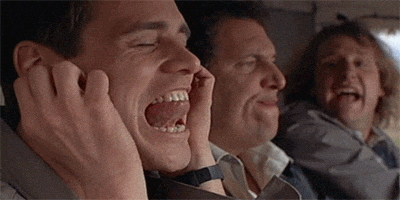 Twitter
Sick of all the trolls and bots on Twitter? You may soon see fewer of them. In taking steps to make your experience on the platform more positive and safe, Twitter is acquiring Smyte, a company specializing in webspam and digital security. The acquisition may not eliminate all trolls overnight, but it's a step in the right direction!
Instagram
This week, Instagram quietly launched Instagram Lite, a version of the app that takes up less space on your phone to download and requires less data to use. The targeted audience for the new version is the developing world, which often struggles to stay connected.
Following the new IGTV update we reported on last week, Instagram is rolling out another new video feature! The platform will soon allow 4-way group video calls via Instagram Direct. You can view the video call in full screen or minimize the window so you can use the feature while you browse your feeds!
YouTube
It's been a big week for YouTube creators. YouTube announced that video creators with large followings now have a new way to make revenue with a new update that allows creators with over 100,000 followers to launch paid fan clubs. Creators are able to name their clubs and choose the perks offered to the followers!
Many YouTube creators have recently struggled to make revenue on advertisements and overcome YouTube's ever-confusing algorithm. To help support creators, YouTube is allowing users to support their favorite creators with a $4.99 subscription. In return, subscribers will get a badge and emoji that identifies them as a member. They will also have access to members-only posts, including livestreams, extra videos, and more!
Those are all the social media updates we have for this week's Spark Bites! Tune in next week for more. Until then, check out our work or contact us for expert digital marketing help! Have a great weekend, folks.