17 Apr

Spark Bites: Instagram Stickers Encourage Social Distancing

We're back with another week of social media news in Spark Bites by Spark Growth! In the past week, Instagram launched new Story stickers that encourage social distancing during the COVID-19 pandemic, and DMs have finally arrived to the web version of the platform. Read more for further updates! 
Instagram
Recently, Instagram launched a "Thank You Hour" Story sticker. The sticker allows users to share what they are grateful for during these difficult times, as well as what methods are helping them get through their days. Those who use the sticker will then have their Story added to a shared Instagram story, which airs at 7 P.M. every day. For users who have their accounts set to private, only their followers will be able to see their content in the shared Story section. 
Today we're launching Thank You Hour 💕

It's a sticker in stories that lets you show gratitude for what's helping you through this time.

Use the sticker and your photo or video will be added to a shared Instagram story at 7 p.m. your time where friends can see your thanks ✨ pic.twitter.com/oyvfWEsZ9d

— Instagram (@instagram) April 10, 2020
An "I Stay Home For" sticker also allows users to share who they are protecting by staying at home. This Story sticker encourages users to practice social distancing as much as possible, and also acts to boost feelings of positivity and solidarity among users. 
Today we're launching an #IStayHomeFor sticker in stories so you can share who you're protecting by staying home 🏠

Add the Stay Home sticker to your story, tap it and you'll see the #IStayHomeFor option. From there, you can tag the people you love ❤️ pic.twitter.com/iN8GlJMxNt

— Instagram (@instagram) April 8, 2020
Instagram has also added direct messaging (DMs) to web and desktop versions of the platform, allowing users to read and respond to their DMs from their computer. This addition makes the platform more accessible to those using the web version. This feature will be particularly useful to employees at workplaces who need to manage Instagram business accounts, but who don't want to interrupt productivity by using their phones to do so.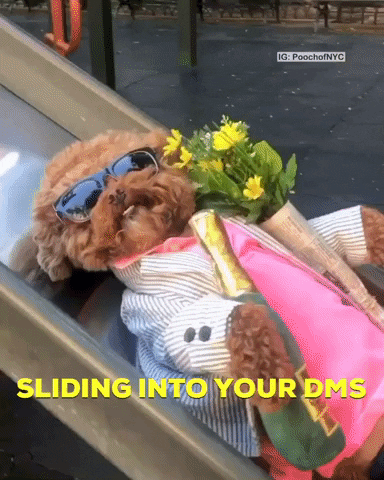 In a similar vein, Instagram live streams are now available to watch on desktop and web versions of the app. As Social Media Today notes, this desktop option allows users to access a direct link for the broadcast, which means users can cross-promote their livestream on other platforms using the custom URL.
Facebook 
Among recent updates that Facebook has made in order to keep users safe during the pandemic, the platform has added a "Quiet Mode" to the app. The feature is aimed at users who are looking to manage their time more effectively at home, seeing as many currently have to work from home, take care of their kids full-time, and use virtual communication for socializing purposes. 
As noted by Facebook: "[Quiet Mode] mutes most push notifications, and if you try to open Facebook while in Quiet Mode, you'll be reminded that you set this time aside to limit your time in the app. We also added shortcuts to Notification Settings and News Feed Preferences, so you can make the most of your time on Facebook by controlling the type of posts you see in your News Feed as well as the updates you receive."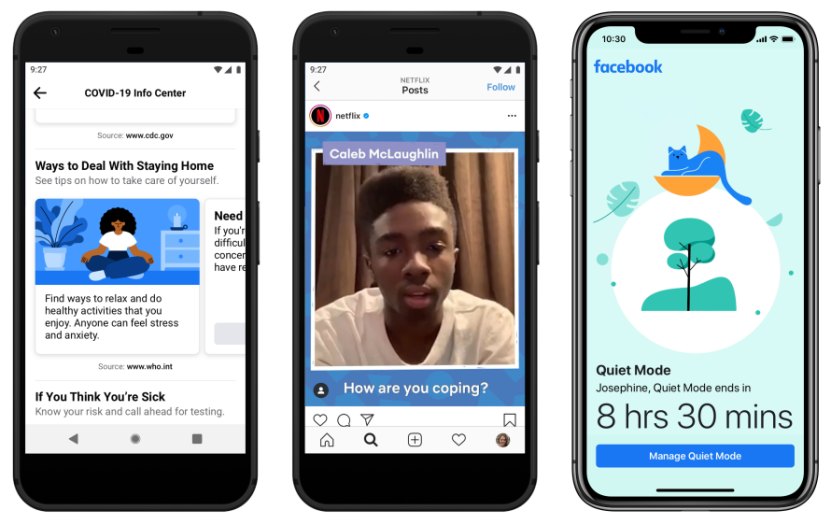 On Messenger, Facebook has launched a free "Health Alert" chatbot in partnership with the World Health Organization (WHO). The bot will provide up-to-date and accurate coronavirus information to users. According to Facebook, users can access the interactive service by going to WHO's official Facebook Page. Users can then either select "Send Message," or go through the dedicated Messenger link.
Facebook is also rolling out an option for Group Administrators to mute members in a Group for a longer period of time. The maximum length of time to mute a group member is now 28 days. 
Facebook is rolling out longer mute member options for Group Admins

You will soon be able to mute members for 14 or 28 days, as well as existing shorter periods of time.

You can learn more about how to mute a member in your group here: https://t.co/aGuDQgkmSa pic.twitter.com/v2Pv4hfnQR

— Matt Navarra | 🚨 #StayAtHome (@MattNavarra) April 14, 2020
Lastly, Facebook is currently testing with moving the top navigation bar to the bottom of the screen on Android devices. This feature may help with app usability, as it will better allow for one-handed phone use for Android users. However, Facebook has not confirmed as to whether or not the feature will be launched.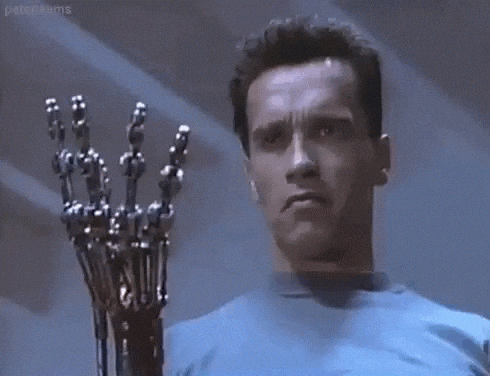 Twitter
Recently, Twitter updated its data sharing policy in order to share useful personal information with select marketing platforms. 
According to Twitter, the aim is to "share certain non-public personal information with certain digital advertising platforms to help measure and optimize the effectiveness of [their] efforts to market Twitter on those platforms." Users will be notified of this update in a pop-up once they log into their accounts (pictured below). If users do not wish to have this information shared, they can disable this feature (entitled "Allow additional information sharing with business partners") in their settings. 
Pinterest
Pinterest has launched a sustainable collection in their Shop featuring small to mid-sized businesses. The launch is mainly aimed at helping to support SMBs affected by the pandemic, but is also in honor of the 50th anniversary of Earth Day. This collection features shoppable products from 21 businesses offering eco-friendly products.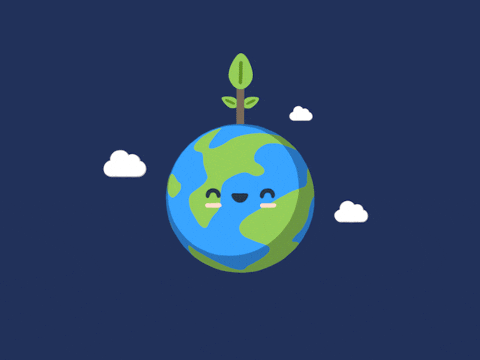 YouTube
YouTube is making its "Video Builder" option, a custom video creation tool, available to more businesses. Due to the current pandemic, companies are largely unable to shoot new video content. Thus, YouTube announced that it is accelerating its availability to the free beta version of Video Builder, which allows users to create videos and animations based on still images, text, logos, and music. This tool will act as a useful resource for marketers looking to put together professional videos for their brand. If users are interested in trying the beta version of Video Builder, they can sign up for access through this Google form. YouTube will start processing requests in the near future, and will email users once access is granted. YouTube is also currently testing a new option called "Video Chapters," which would allow creators to highlight relevant sections within the playback timeline of their video. However, YouTube has not given official confirmation as to whether or not this feature will be launched.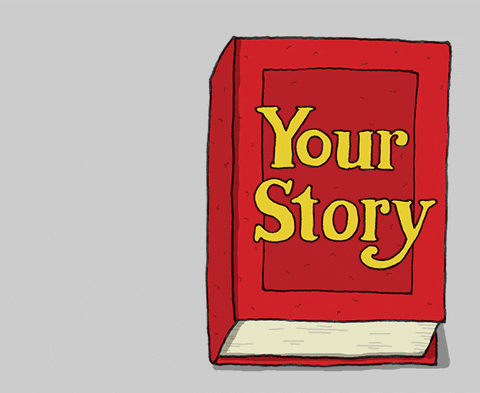 That's all for this week's updates! Be sure to follow Spark Growth on Twitter for more social media news!