22 May

Share Live Broadcasts to IGTV

Welcome back to another Spark Social Report by Spark Growth! This week, Instagram officially announced that all users can save their Instagram Live broadcasts to IGTV once finished. Read more of this week's social media updates below! 
Instagram
Instagram officially announced that all users can now save their Instagram Live broadcast to IGTV immediately after the broadcast has finished. This option is especially useful for those who want their followers, outside those who tuned in for live sessions, to see the broadcast once it is finished. This will also enable further engagement on Live video content, as it will not just be limited to the time period of the broadcast. However, users should bear in mind that there are a few limitations. First, live video replays will not include likes or comments from the original video. Second, the number of viewers will restart once the broadcast is shared to IGTV. Last, any edits or trimming cannot be done to the live video before sharing it to IGTV.
Want to save your Live videos to IGTV? Now you can 🤩 and they'll stick around longer than 24 hours in stories. pic.twitter.com/x5OjjmcA7u

— Instagram (@instagram) May 14, 2020
Instagram has also announced a new feature called "Guides," which will allow users to better discover recommendations and tips from their favorite organizations, brands, and creators. The platform has stated that it will first focus on promoting wellness content in the Guides format, especially since the ongoing pandemic has led to increased feelings of anxiety and unrest in many. Instagram explains how users can access the Guides: "To view a Guide, visit the profile of participating creators or organizations like @afspnational, @heads_together, @vitaalere, @klicksafe, @headspace_aus, @deepikapadukone, @sudahdong and @eenfance. Then, tap the middle icon to view their Guides. In the coming days, you'll also be able to access Guides within the Explore tab."
Facebook
Facebook has announced the release of "Shops," a new e-Commerce feature, on both its Facebook and Instagram platforms. On Facebook, users will be able to create a free online store and can then customize the catalog and appearance according to personal preferences. The Shops feature started rolling out on May 19, and will become more widely available to users in the coming months. On Instagram, Shops will be part of the Explore feature, wherein users can visit the handle @shop and browse products from various creators. A "Shop" tab will later be included on the navigation bar. Instagram Shops will first be available in the U.S. starting in the summer months, with no current timeline on when this will be available in other countries.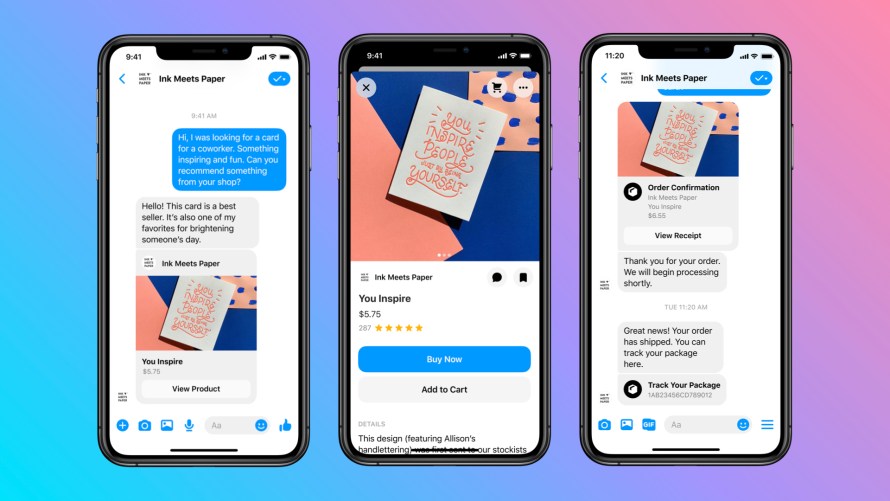 As discussed in a previous Spark Social Report, late last month CEO Mark Zuckerberg announced in a Live session that Facebook would soon be releasing "Messenger Rooms," giving users the ability to video chat with multiple participants on the platform. Last week, Facebook officially launched Messenger Rooms worldwide. Users can access this feature on both Messenger and Facebook, and can even send invites to users who do not have a Facebook account. With competitors like Zoom and Houseparty on the scene, it will be interesting to see how Messenger Rooms performs against these popular video chatting apps, given Facebook's large built-in audience. However, a platform like Zoom does have an advantage since it doesn't require an account to access.
Facebook has also launched a few new tools to help support small and mid-sized businesses (SMBs). The first is a hashtag entitled #SupportSmallBusiness, which users can include in their posts in order to show support for SMBs. A "Support Small Business" sticker is also available for users to post in their Instagram Stories. A "Businesses Nearby" feature on Facebook has also been released, enabling users to connect with their local shops. This feature will allow users to contact these businesses or order/buy from them through third-party apps.
Lastly, Facebook is testing the option for Groups to have access to "engagement alerts," which would allow users to set an alert to notify them if a post is getting a lot of engagement. This feature, if released, may allow Group administrators to more effectively measure engagement rates. However, Facebook has not confirmed a timeline on this feature, or whether or not it will be available to users. 
Facebook is testing 'Engagement alerts' for Groups

You can setup alerts to notify you when a post is getting a big response, and more…

h/t @KarenCummings67 pic.twitter.com/OcJkSrG4tq

— Matt Navarra (@MattNavarra) May 19, 2020
LinkedIn 
LinkedIn has officially launched a "Polls" option, which was spotted being tested last month. Polls, which can be posted to gain user feedback on a certain topic, allows users to directly engage with their followers. Users can enter up to four answer options in polls, and can set the poll's duration, which ranges from 24 hours to two weeks. 
Twitter
In an update that was seen in testing mode last month, Twitter has officially combined "Retweets with Comments" into the singular Retweets tab. Users are now able to click into their Retweets, which will be subcategorized into "Retweets" and "Retweets with Comments." The conflation of the two categories better organizes a post's Retweets, and more accurately reflects the total number of Retweets. 
Don't miss the Tweets about your Tweet.

Now on iOS, you can see Retweets with comments all in one place. pic.twitter.com/oanjZfzC6y

— Twitter (@Twitter) May 12, 2020
In further efforts to tackle coronavirus-related misinformation on the platform, Twitter has announced it will be adding new labels and warnings on Tweets that include potentially harmful information surrounding the virus. Marked posts will then link to a reputable Twitter-curated or external source, which will address the claims in the labeled Tweet.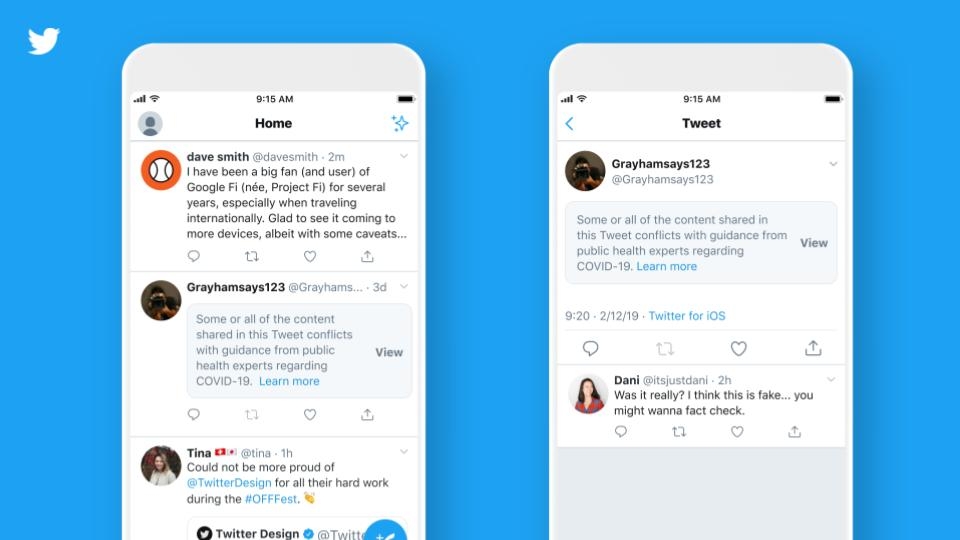 Twitter has also announced an update to the way embedded Tweets visually appear in posts. As pictured below, embeds will have rounded corners, as opposed to the previous layout with sharp corners. According to Twitter, this update has been done to help Tweets load faster on users' devices and computers.
Pinterest

Pinterest has announced a new feature called "Shopping Spotlights." This feature will show product recommendations from experts and influencers. Some of the first guest editors include journalist Elaine Welteroth and Blair Eadie, a fashion blogger. Pinterest notes: "In addition to editors' picks, [users] will be able to easily shop curated ideas based on current Pinterest trends."
That's all for this week's updates! Be sure to follow Spark Growth on Facebook for more social media and digital marketing news!