08 May

Video Introductions on LinkedIn 

Welcome back to another Spark Social Report by Spark Growth! This week, LinkedIn introduced some new interview preparation tools like video introductions, and Instagram announced it will be testing new text fonts for Stories. Read more for further social media updates! 
LinkedIn 
LinkedIn announced it is accelerating the launch of two new interview preparation tools aimed at helping users make a good first impression on potential employers. First, the platform is testing "Video Introductions," a feature that hiring managers can request as part of the hiring process. Applicants will then be able to respond with a video or written copy of their introduction. 
The second feature is an AI-powered instant feedback tool, which will test and help hone users' interview skills. Users will also have access to video content from hiring managers and experts, who will provide advice on how to better prepare for common interview questions. Regarding the AI feature, LinkedIn states: "Once you've recorded your practice answers you get an assessment of your answer delivery — with feedback on pacing, how many times you're using filler words, and sensitive phrases to avoid." 
Instagram 
Instagram has announced they will be testing a number of new font options for Stories. In the announcement featured in a Tweet below, the platform says they will first be testing this with a small percentage of users. 
New
fonts
coming
to
Stories
soon*

🖌

*We're testing this with a small percentage of people. Stay tuned for updates. ✨ pic.twitter.com/1RfBbtUIYv

— Instagram (@instagram) April 29, 2020
Instagram has also announced they will be bringing Stories related to COVID-19 from reputable health sources closer to the top of users' Story feeds. This update will help bring attention to up-to-date and reliable information on the virus. 
Starting today, we'll bring Stories related to COVID-19 from credible health organizations you follow closer to the top of your tray. This is part of our ongoing work to connect people with accurate information, and we'll be rolling out a similar solution for Feed next week.

— Instagram Comms (@InstagramComms) May 5, 2020
Facebook 
Facebook has announced they will be rolling out an option to transfer photos and videos to Google Photos for users in Canada and the U.S. This option was launched last December, and until now was only available to users in parts of Africa, South America, and Asia. Facebook stated that the feature will be rolling out to remaining countries in the next few months.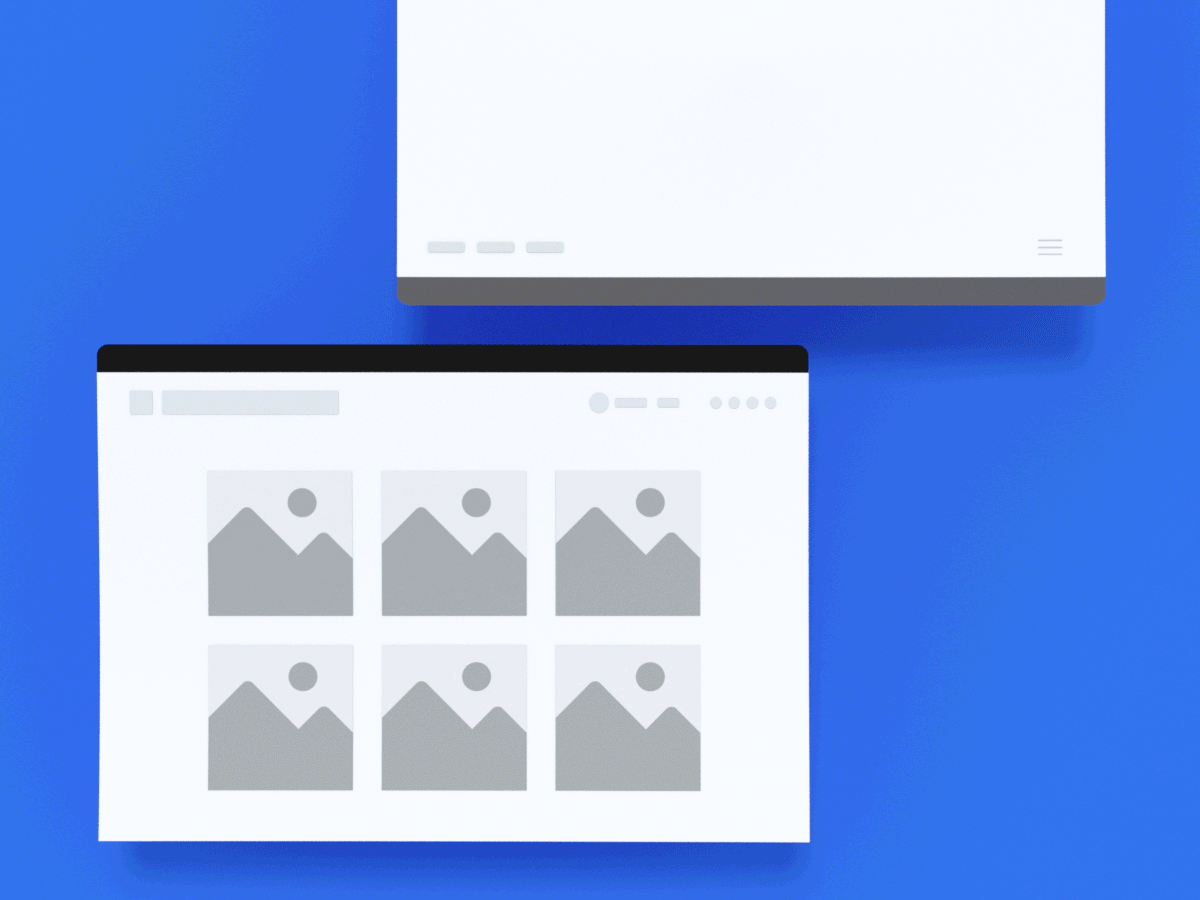 Facebook is also adding a new option to Group Privacy settings that will allow groups to permanently stay private. Once this feature is enabled, private groups will never be able to be switched into a public group, so admins should make their choice carefully. 
Facebook is changing privacy settings for Groups. Again.

Soon, private groups of any size will no longer be able to switch their privacy setting to public pic.twitter.com/GmIvnUdkOf

— Matt Navarra (@MattNavarra) May 5, 2020
In a discovery from reverse engineering expert Jane Manchun Wong, Facebook is testing stickers entitled "Hit Me Up." This sticker would allow users to prompt a direct message on their Stories via the sticker. However, Facebook has not made an official announcement on if or when this feature will be available to users. 
Facebook is also working on a similar sticker called "Hit Me Up!" pic.twitter.com/pyBcgU7ho3

— Jane Manchun Wong (@wongmjane) May 1, 2020
TikTok
TikTok has added the option to "Adjust Clips," a video editing feature for users that lets them easily splice and order clips to create a more seamless end product. This update will be especially helpful for users who are unable to record their video in one single take as it allows them to sequence multiple clips to make a cohesive video.

Twitter 
Twitter has announced it is testing threaded Tweet replies. While Twitter made a similar announcement on this test a few months ago, a new layout option for these replies has recently been added. The new layout will show lines and indentations accordingly, in order to more clearly show who is replying to whom in the thread. 
Your conversations are the 💙 of Twitter, so we're testing ways to make them easier to read and follow.

Some of you on iOS and web will see a new layout for replies with lines and indentations that make it clearer who is talking to whom and to fit more of the convo in one view. pic.twitter.com/sB2y09fG9t

— Twitter Support (@TwitterSupport) May 5, 2020
Snapchat
Snapchat has launched a new special edition Lens in collaboration with artist Damien Hirst. The Lens allows users to create their own "spin painting," a painting style that Hirst popularized. The collaboration has been done to help fundraise for Partners in Health, a global health organization committed to providing healthcare in vulnerable countries. When users use the lens, they will be prompted to donate to the charity, and will also be able to share their artistic creations to a universal "Our Story" on Snapchat. 
WhatsApp 
In WhatsApp's latest effort in the fight against misinformation surrounding COVID-19, the platform has launched a fact-checking bot in partnership with the non-profit organization Poynter Institute. This feature allows users to debunk myths and falsehoods related to the virus, and is reliant on information provided by independent fact-checkers around the globe. Users can simply text the chatbot with a keyword or short sentence, wherein the bot will then respond with fact-checked information. Users can access the chatbot by saving the number +1 (727) 291-2606 or clicking on this link to send queries to the bot without having to save the number. 
Source
That wraps up this week's social media updates! Be sure to follow Spark Growth on LinkedIn for the latest social media, branding, and digital marketing news!