04 Dec

Facebook Launches "Social Good for Business"

Happy December, readers, and welcome back to another Spark Social Report by Spark Growth! This week, Facebook releases "Social Good for Business," and TikTok and YouTube released their lists of top videos from 2020. Continue reading for more social media updates! 
Facebook
Facebook has launched a resource hub called "Social Good for Business." Created in time for the upcoming holiday season, the hub includes a list of insights, resources, and tools to help businesses make a positive social impact. Facebook defines social impact as any type of action, project, or program that aims to contribute to positive change (whether on a small local scale or a larger global scale). If 2020 has taught us anything, it's that businesses need to align themselves authentically with important social issues. This website offers brands the tools they need to do so. 
Facebook states, "Our mission is to give people the power to build community and bring the world closer together, and we know that social good is inextricably linked to that mission, as we build products and services for businesses to advance meaningful change that lasts." Through this resource hub, businesses can expect to learn how to leverage existing platform tools to build a community around a cause, understand how to sell products with a purpose and foster conversations that drive positive action, and amplify causes that are important to a brand and its customers. Brands can access the Social Good for Business hub here. 
The platform is also launching Facebook News in the U.K. Facebook News will be a dedicated space for national and local news, and will be launching in January 2021. Facebook plans to pay publishers for content that is not already on the platform with the aim of helping publishers reach new audiences and bringing more advertising and subscription options to the table. Among the first group of featured publishers are Archant, Conde Nast, The Economist, ESI Media, Guardian Media Group, Hearst, Iliffe, JPI Media, Midland News Association, Reach, and STV. This feature, which will show Facebook users personalized stories as well as timely top stories, will help bring more reputable sources to users' timelines. This feature will also introduce another avenue for users to discover new stories and news sources. 
Instagram 
Instagram has announced further measures it will be taking to support small to mid-sized businesses and nonprofits. First, it will soon be testing a more permanent in-feed option to create and share fundraising efforts. Currently, users can only start a fundraiser through a Live stream. The new feature would allow users to link to any eligible nonprofit directly within their Feed post. Due to its more permanent nature, there is an opportunity to raise more money for the user's chosen nonprofit.
Additionally, Instagram is highlighting users' "acts of good" on the platform. Those who include an "I Donated" or "Donation" Sticker on their Stories will be added to a shared Story, which will be featured at the beginning of their Stories bar for a limited time. Users can also visit the official @instagram and @creators accounts to see spotlighted creators who are contributing to their communities and offering tips on how to give back during the holiday season. 
In India, users can now add three guests to a Live stream. Previously, Live streams could only feature up to two guests. The addition of a third guest will allow users to partake in larger Live conversations. Though this feature is only limited to India at the moment, it will be worth seeing how this update performs. If successful, this feature could potentially become available to users worldwide. However, Instagram has not commented on the feature's possible availability beyond India at this time. 
LinkedIn 
LinkedIn Sales Solutions recently introduced a new feature for sales organizations called LinkedIn Sales Insights, or LSI. LSI is a data analytics tool that will help organizations access LinkedIn's data pool map of over 722 million members, enabling them to map potential opportunities for sellers and help them source new accounts. Through LSI's strategic insights, sales organizations will also be able to help sellers prioritize the right accounts, improve sales planning, and expand into new markets. 
TikTok 
As 2020 begins to wrap up, social media platforms are starting to share their insights on the top trends of the year. For instance, TikTok has released its Top 100 videos in the U.S., which are split up between 10 categories, including "Vibe Check: Top viral videos" and "Biggest Little Communities: Top niche communities." Brands can sift through this list to observe common 2020 trends, and potentially use their findings to draw inspiration for 2021.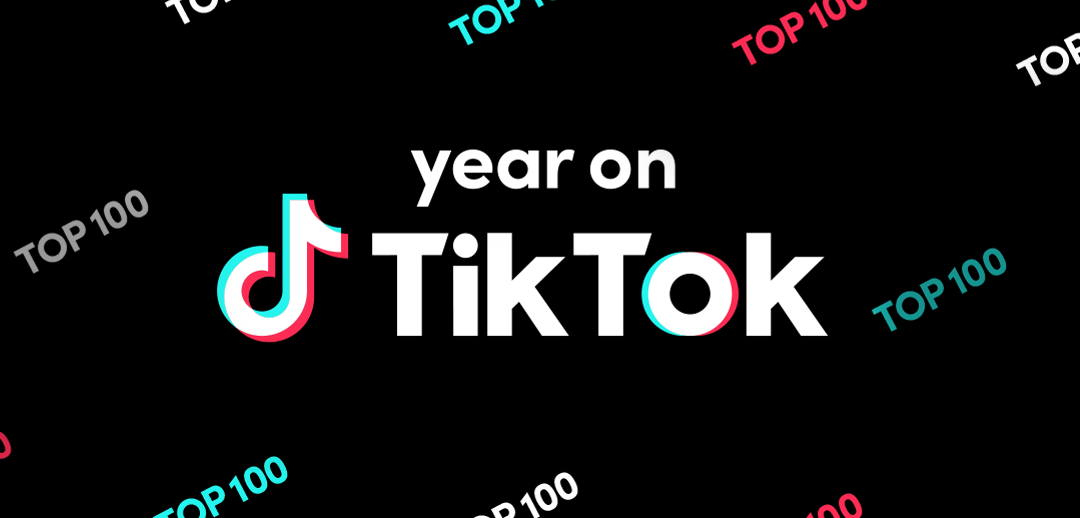 Additionally, social media expert Matt Navarra found that TikTok is testing the ability for users to upload videos up to three minutes long. The current maximum limit is 60 seconds, so three minutes is quite an increase. This increased time limit on TikToks may be beneficial for brands who are looking to include more information and content in their videos. Currently, it seems that only a select number of users are being given early access to this feature, and there is no official word on whether or not this feature will be rolled out to all users. 
😮 TikTok is rolling out ability to upload longer videos of up to 3 minutes long 🤳🏻 pic.twitter.com/9ifs7s7Uh3

— Matt Navarra (@MattNavarra) December 2, 2020
Twitter 
Twitter has updated its two-factor account security options with physical security keys, a feature that uses WebAuthn API. The platform describes WebAuthn API as a tool that "allows for strong browser-to-hardware-based authentication using devices such as security keys, mobile phones (NFC, BLE), and other built-in authenticators such as TouchId." Though the platform first announced its use of this security feature in 2018, it is now expanding the authentication to support all device types. For full instructions on how to use physical security keys, visit Twitter's guide here. 
Protecting your account on all of your devices is important. We've updated two-factor authentication so you can now log in with your physical security key on Android and iOS, like on desktop. More on how to set up this added security for your account: https://t.co/c7hff75zQd

— Twitter Support (@TwitterSupport) December 2, 2020
WhatsApp 
iOs WhatsApp users can now customize their wallpapers for individual chats! A new app update brings a variety of features such as separate backgrounds for light and dark mode, a "sticker" search, and more. Though users were already able to set custom wallpapers, there was no option to customize individual chats. Now with the update, users can better personalize their WhatsApp experience. A new search option adds another layer of convenience by allowing users to search for their favorite stickers. Lastly, the app update brings a fully animated version of the World Health Organization's "Together At Home" sticker pack. 
YouTube
In a similar vein to TikTok, YouTube has also released its list of top-trending videos and creators in the U.S. Categories include "Breakout Creators," "Top Creators," and "Top Trending Videos." YouTube also celebrated creators who used their videos to help people adapt to the COVID-19 pandemic, creators who provided meaningful commentaries on social issues like systemic racism, and more. Businesses can take a look at this list to understand which trends have helped to shape digital marketing this year. 
That wraps up this week's social media updates! If you're interested in keeping up-to-date with more social media marketing news, be sure to follow Spark Growth on Facebook! 
And while we're on the topic of how COVID-19 has transformed the digital marketing landscape for brands in 2020, why not learn more about the importance of establishing an eCommerce presence? Visit the link below to learn how your business can get started with our free KPI checklist! 
Click here to learn more!