05 Feb

Celebrating Black History Month on Social Media

Happy Friday and welcome back to another Spark Social Report by Spark Growth! This week, many social media apps are launching new features to celebrate Black History Month, which runs from February 1st to March 1st. Keep reading for more social media updates.
Facebook
Kicking things off with Facebook, the company has released "Written By," a documentary series directed by Bradford Young. The series looks at how Facebook apps have been used to promote social causes. Facebook is also launching "We The Culture," a community promoting Black culture with content made by Black content creators.
Another miniseries users can look forward to seeing is "Forward: The Future of Black Music," which will be launching later this month. The four-part series features iconic musicians with each of them highlighting an up-and-coming musician. Users can watch the series using the Watch Together feature on Facebook Messenger. To read about even more Facebook initiatives during Black History Month, click here to read the official blog post.
Next, you may have already heard about Apple's upcoming iOS 14 updates and how they will impact Facebook ads. In an update to its previous article, "Speaking Up for Small Businesses," Facebook notes that it will now be showing its own prompt in addition to Apple's. While Apple's pop-up window will note that privacy and personalized advertising are mutually exclusive, Facebook believes that it can provide both. Its own prompt will provide users with more information on personalized ads and how accepting Facebook's prompt will provide more relevant ads. Users who choose to opt out will still see ads on their Facebook app; it just won't be relevant to their interests. The company clarifies that by opting in, this doesn't mean Facebook will be collecting any new data.
[Source]
Staying on the topic of Facebook ads, the company has begun testing ways for advertisers to exclude certain topics. This was developed to alleviate any concerns advertisers have about their news feed ad showing up next to content that isn't a fit for their brand or ad content. For example, when you select a category like Crime and Tragedy, your ad won't show up next to content related to that topic. While there's no release date as of yet, Facebook said that the testing period for this new feature is expected to take up most of this year.
Instagram
Throughout the month, users on Instagram can check the hashtag, #ShareBlackStories, to learn more about Black innovation and how they can support the community. Throughout this month, Instagram will also be releasing new tools for Instagram Camera and Stories, and hosting workshops to support Black creators.
Next, Instagram is considering limiting how content can be shared to Stories. For certain users, they'll see a prompt that says feed posts can no longer be posted to their Instagram Story, which points to how the company views these features as being for different purposes. While sharing in-feed posts to Stories is a fast way to create one, this means your followers may be seeing your content twice: once in their news feed and again when viewing your Stories.
instagram users: I wish people stopped sharing so many feed posts to their Stories

instagram: pic.twitter.com/KQkBbVY45v

— Matt Navarra (@MattNavarra) January 29, 2021
They say imitation is the highest form of flattery, so TikTok should feel very flattered as Instagram tests a similar-looking vertical feed for its Stories. In the test, users can swipe up or down to view Stories. There's no word yet on whether or not this feature will be released, it's definitely a convenient way to browse through content on the app and shows just how impactful TikTok has been on the social media landscape.
#Instagram is working on Vertical Stories 👀
Swipe up and down to browse stories. pic.twitter.com/LDJje8l137

— Alessandro Paluzzi (@alex193a) February 2, 2021
Last but not least, Instagram has launched a new feature called, "Recently Deleted." If you've ever accidentally deleted something from your Instagram app, this update will help you restore it. The company also notes that the feature protects users from hackers who may have deleted content. To use Recently Deleted, users have to verify their identity when trying to permanently delete or restore content. Content that will be saved in the Recently Deleted section includes photos, videos, Stories, Reels, and IGTV videos. The deleted content will stay in the folder for an additional 30 days, while Stories will remain for up to 24 hours.
[Source]
Twitter
Twitter has outlined how it will be preparing for the upcoming iOS 14 changes. In its official article, the company said it will be supporting SKAdNetwork, Apple's proprietary privacy system, which allows for reporting at the campaign or ad group level. Twitter points out that app re-engagement products and app install are two groups that will be most affected by iOS 14. For app install products, marketers should ensure their content is updated to support SKAdNetwork. For app re-engagement products, marketers don't need to take any actions yet. Twitter will also be slowly rolling out a prompt on its app for iOS users. Similarly to Facebook, this will ask for user consent.
If you're viewing Twitter from your desktop, you might have noticed a slight change to its dark mode. The color scheme has changed from blue to black, which the company says will make the website respond more effectively to a user's OS setting. For users who prefer the dark blue color, visit the display settings and choose "Dim mode."
TikTok
Another social media app celebrating Black History Month is TikTok. #MakeBlackHistory is an initiative that will highlight Black individuals who are making a difference within their community. Users can expect to see a #MakeBlackHistory banner on their Discover page, which will link to a new hub titled, Black LIVE Entertainment.
The company has also launched its first Black TikTok Trailblazers list, showcasing key content creators who use their platform to create educational and entertaining content. Next, TikTok has added some new creative effects, which you can see below. The stickers use the Pan-African flag colors to celebrate Black culture. To learn more about TikTok's initiatives for Black History Month, click here to read the official blog.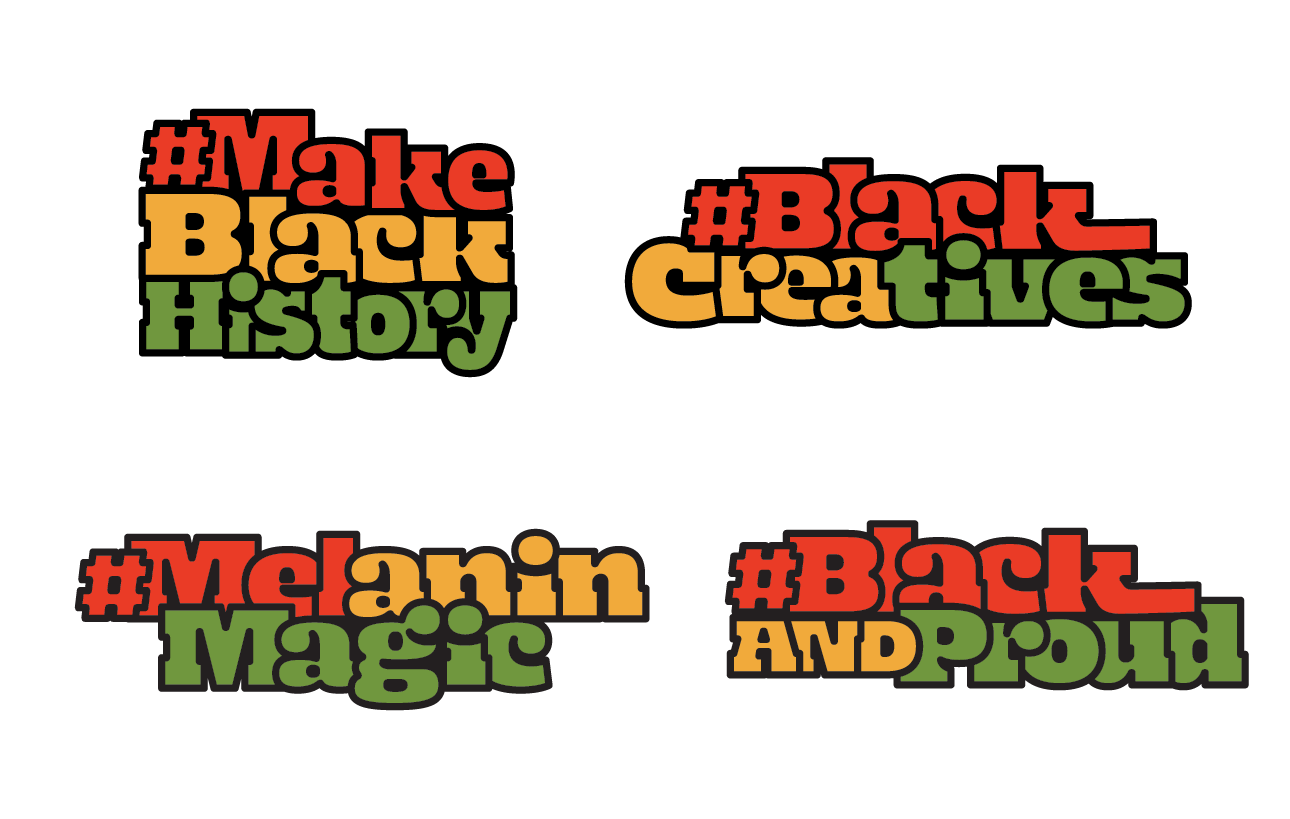 [Source]
Lastly, before you share a TikTok video, you might get an on-screen prompt. For videos with potentially misleading content, users will see a banner at the top of the screen and another prompt asking if they want to share the video (see the image below for an example). The user can then share the video anyway or cancel. The company hopes that these banners will help users make more informed decisions about what type of videos they want to share. The creator of a flagged video will also be notified.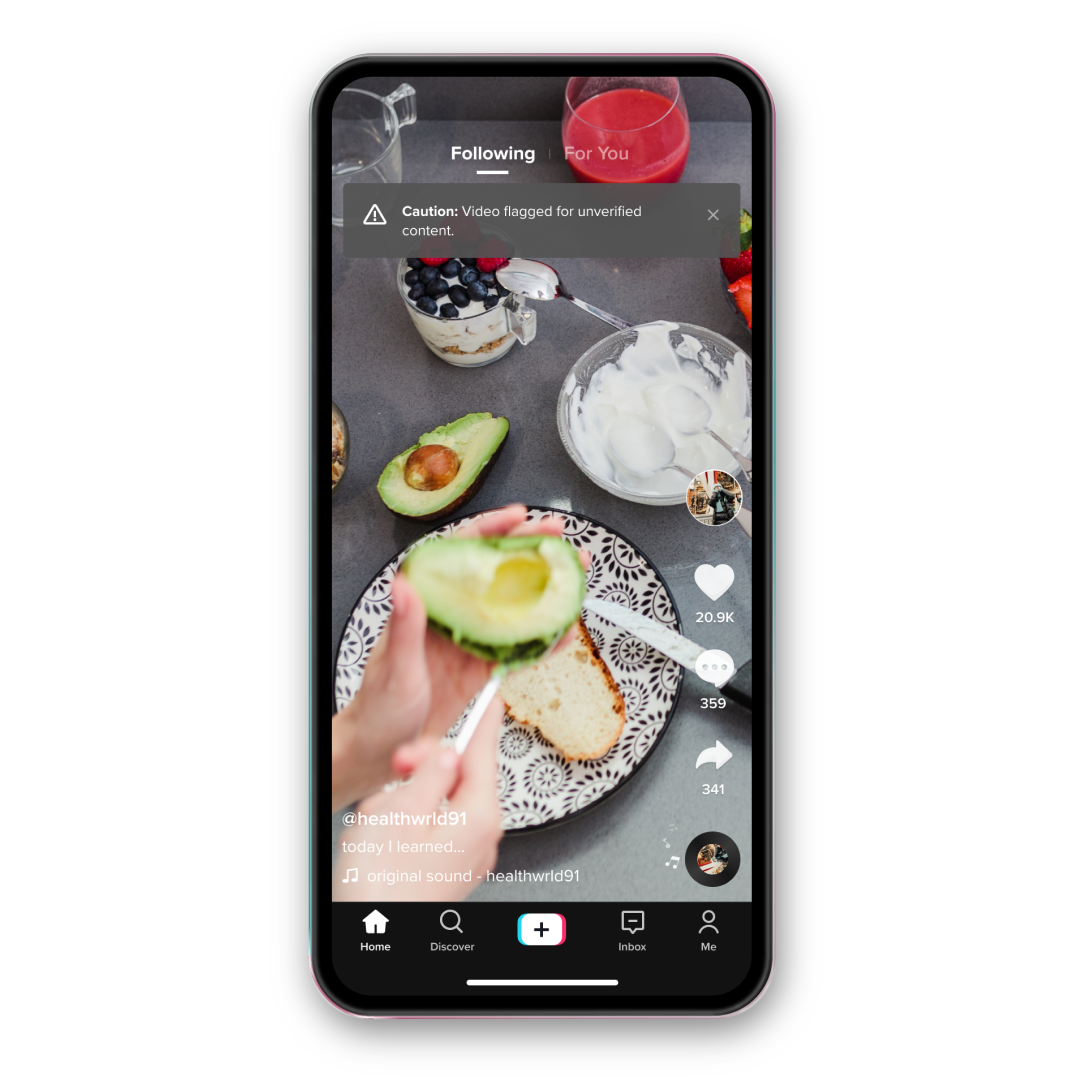 [Source]
YouTube
On YouTube, the celebration of Black History Month will include celebrating Black voices, culture, and stories. Artwork will be featured on YouTube's homepage, while users can access curated videos featuring Black creators.
Reddit
Taking user feedback into account, Reddit has begun to make improvements to how video content is shown. Take a look at the new video player that's being tested:
[Source]
The full-screen experience will support both vertical and horizontal videos (click here to see what a horizontal video looks like). Swiping up takes users to the next video, which is inspired by content a user has liked in the past. The company says video testing will take place over the next several months, so we can expect a more fluid, user-friendly video experience on Reddit in the future!
That's all for this week. Be sure to check in next Friday for more social media updates!
If all of this talk about Instagram Stories has you wondering how you can use this fun feature for your business, you should have a chat with our social media marketing experts. We know how to use Stories to help increase brand awareness, drive traffic, and more.