03 Sep

TikTok Launches "Promote" Option for Businesses

Welcome back to another Spark Social Report by Spark Growth! In the latest social media news, TikTok launched a new option for users to turn organic posts into ads. Scroll down to read the latest social media app updates and marketing trends! 
Social Media Marketing Trends
The popular social media app TikTok offered new insights on its usage trends. Here are some statistics that may be useful for brands to consider about the platform: 92% of Tik Tok users say that after watching a TikTok, they take action; 50% of users say they follow TikTok creators after watching TikToks; 35% of TikTok users say they spent less time watching TV or video content since they started using TikTok; and 25% of users say they have purchased or researched a product advertised on TikTok. 
For marketers who are looking to optimize their advertising campaigns on TikTok, Social Media Today has some tips! First, advertisers should keep content to 30 seconds or less in order to keep users engaged. Second, brands should always have at least 3 different creatives in any given ad group to maximize reach. Third, marketers should explore and test multiple ad options to see which ones resonate with their target audience. Fourth and last, brands should look into partnering with content creators, who may know the TikTok space better and can provide information on how to optimize content accordingly. 
Social Media App Updates
Facebook
To celebrate its 10th birthday, Facebook has added a range of new features! First is "Poll Games" in Messenger, an interactive polling option that allows friends to play a "Most likely to" game with one another. 
Second is a birthday gifting option for Messenger users in the U.S., which allows users to receive cash gifts directly through Facebook Pay, where the receiver will be notified on Messenger and Facebook with the gift message wrapped and accompanied by virtual balloons. 
Third, Facebook added a Birthday chat theme and a "Messenger is 10!" sticker pack, with effects like a Birthday Balloon 360 background and candle AR effects. 
Fourth, users can send a birthday song Soundmoji and use a Message Effect to add confetti to a celebratory message. Lastly, users can now easily share Facebook contacts with their friends through Messenger. 
In its latest move in the fight against misinformation, Facebook's Journalism Project announced a new Accelerator Challenge for its third-party fact-checking partners. The platform's fact-checking providers will participate in a 10-week training program in October 2021, which is designed to help improve collaboration and learn new fact-checking approaches. 
Instagram
Instagram is rolling out a new promoted products option within the Shop tab. Now, businesses with product listings in the app will be able to promote them in the Shop tab, where a "Sponsored" disclaimer will mark the posts. Users who click on a sponsored product will be redirected to a product details page where they can learn more about the item. Users will also be able to save these product listings to a wishlist or share them with friends. This option may improve brand discoverability and e-commerce sales on the platform. 
Next, the platform published the next instalment of its "How Instagram Works" series, providing users with an overview of how Instagram's search algorithms function. This blog post notes that Instagram uses the keywords that users enter into the search field to highlight the most relevant content, with the specific text that is input being the primary matching device. It also notes that Instagram factors in three main elements, which include the text a user enters, their activity in the app, and the popularity of each query. Additionally, any accounts, posts and/or hashtags that go against its Recommendations Guidelines will be ranked lower in search results. This series offers useful insights for brands on Instagram, and how to optimize content for maximum discoverability. 
Instagram is also changing the way its external links are shared in Stories, where the current "Swipe Up" link will be removed and replaced by a new "Link" sticker option instead. To clarify, only users who were eligible to use the swipe-up link will be able to access the sticker. This change will allow users to place links more prominently in their Stories, which may help to drive action and increase clicks. 
Instagram is killing Swipe up links on stories from Aug 30

They will be replaced by link stickers pic.twitter.com/4jYEeu0b3f

— Matt Navarra (@MattNavarra) August 23, 2021
In its latest effort to protect younger users, Instagram will be asking all users who have not previously entered their date of birth to do so via a new prompt. The prompt will ask users to input their birthday, and if this is ignored, the platform will block the user from the app until they add in the necessary information. Additionally, Instagram will begin asking for users' birth date information when displaying warning screens on posts, which provides another measure to get users to enter their age. This update will force all users to input their age info to navigate the app, which can help Instagram better protect younger users from unwanted exposure in the app.
TikTok
TikTok announced a new $150,000 grant fund called #CreciendoconTikTok, which is aimed at assisting Latinx SMBs in the U.S. The platform explained that Latinx-owned small and mid-sized businesses have seen high closure rates and forced lay-offs over the last 18 months, which has disproportionately impacted those communities. As such, TikTok is partnering with The Hispanic Heritage Foundation (HHF) on this fund in order to support and expand 30 small Latinx businesses as they recover. Businesses can apply for the #CreciendoconTikTok fund here, and the deadline is September 30, 2021.
The platform also created a new TikTok Guide for Parents in partnership with the National PTA. The guide provides key information to help parents better protect their children who use the app, outlining tools like protection elements, comment filters, and account privacy settings to shield youngsters from online abuse and predators. 
TikTok also announced "TikTok Shopping," a shop tab expansion for Shopify merchant profiles. Soon, Shopify merchants with a TikTok For Business account will be able to add a shopping tab to their profiles, which will allow them to sync product catalogues to create a mini storefront that will link to their online store. This new e-commerce feature, which is similar to Instagram and Facebook Shops, will allow brands to facilitate more direct product promotion on the TikTok platform.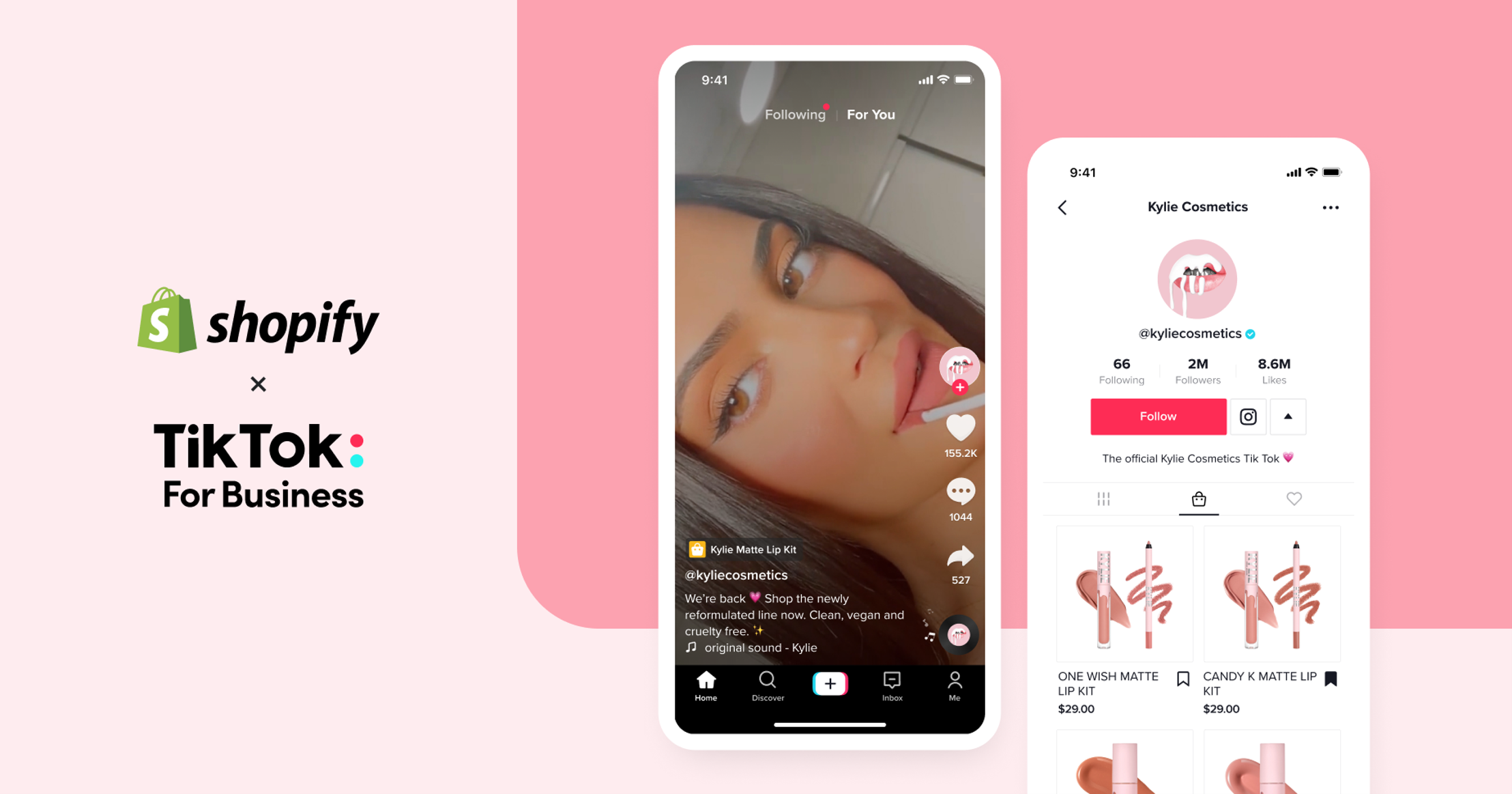 The platform announced a new partnership with the National Cyber Security Alliance (NCSA), and is supporting the launch of a new Cybersecurity Education and Career Resource Library. TikTok stated that this initiative will form part of its larger efforts to promote cybersecurity education. 
TikTok is also hosting its first "TikTok World" showcase event on September 28, 2021. This virtual event will show users a preview of upcoming creative, branding, and commerce initiatives on the platform. This event may be useful for brands who are looking to optimize their TikTok content strategy. 
And finally, TikTok is rolling out a "Promote" option for all business accounts on the platform! Promote, which is similar to the Boost function on Facebook and LinkedIn, allows brands to turn any organic TikTok video into an ad. Users can access this option via the fire icon on a video, the TikTok's Creator Tools menu, or Business Suite. Creators can choose from three objective options for their promoted post, which include "More video views," "More website visits," and "More followers." This feature will provide brands with further marketing opportunities on the platform. Note that the Promote option is only available for public clips that don't use copyright-protected music.
YouTube
YouTube announced "YouTube Theater," a 6,000-seat performance venue located in Inglewood, California. The platform is planning to host a number of live events, theater performances, award shows, and eSports competitions. It also stated that the venue has built live-streaming capabilities into its infrastructure, so viewers around the world can virtually partake in these events.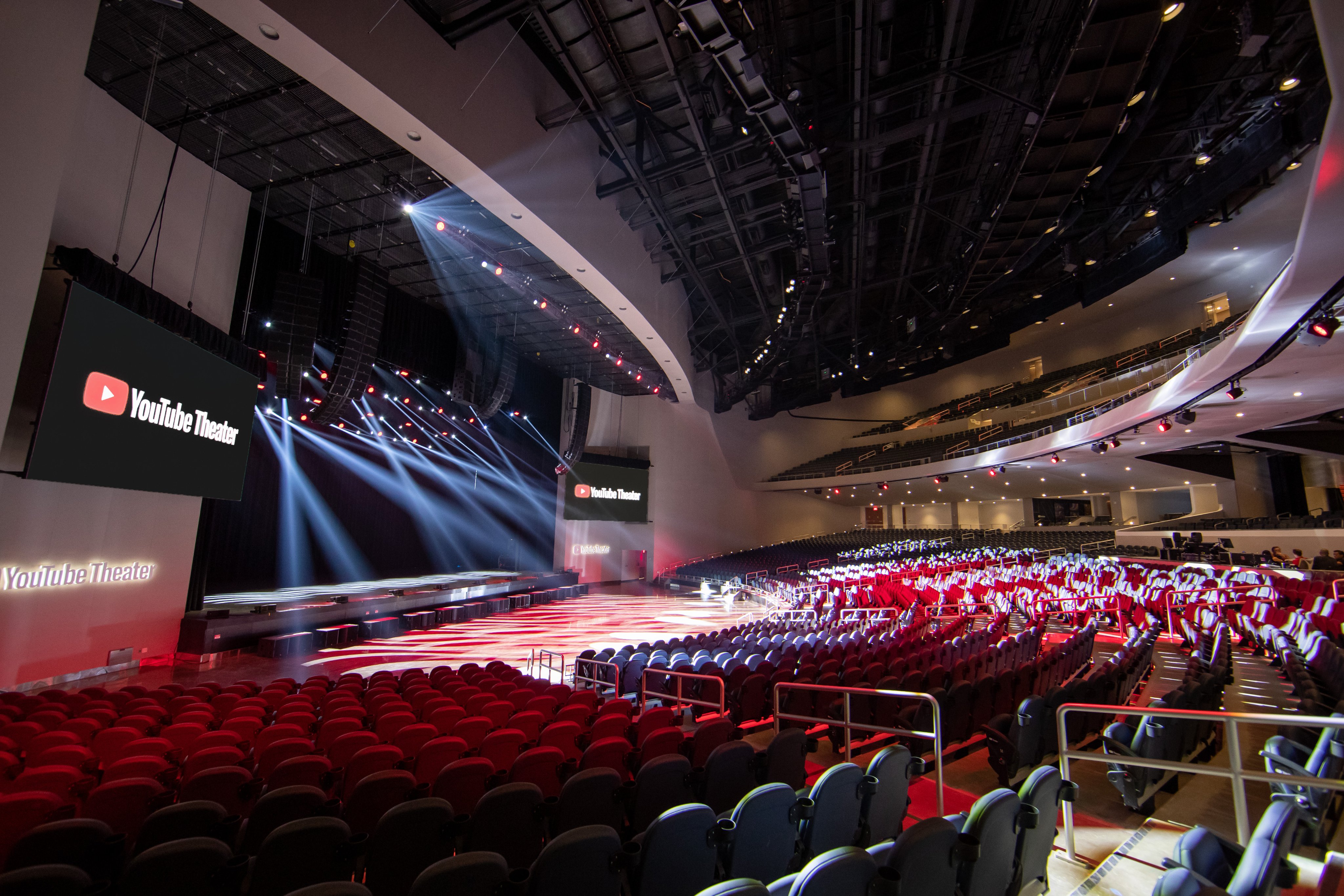 Twitter
In light of the Paralympic Games, which started last week, Twitter announced a new set of features to help users celebrate and engage with the event. First is a new custom emoji featured in the #Paralympics hashtag. Second, Twitter created a series of custom emojis for specific sports. Additionally, the emojis that were added for the Olympics, which were unlocked when users tweeted #Gold, #Silver, or #Bronze, are also in effect for the Paralympics. Lastly, to promote support for the #WeThe15 campaign which is aimed at highlighting people who live with a disability, users can add a WeThe15 frame to their Twitter profile image, add a purple heart to their display name, or use the #WeThe15 hashtag in their bio. 
The platform also published a one-page checklist highlighting key considerations marketers should be aware of when managing and optimizing Twitter campaigns. This is an extension of Twitter's recent Agency Playbook, a 41-page guide that covers all aspects of Twitter marketing.
LinkedIn 
LinkedIn recently announced that it is getting rid of its Stories feature. Stories were introduced last year as a way for users to share casual and quick video updates, but the platform stated that it is looking to evolve the Stories format into a new video experience that is "richer and more conversational." However, LinkedIn has not provided further details on the upcoming format. 
The platform also launched "Office Hours," a feature that allows instructors to host live events on LinkedIn Learning. Through this feature, users will be able to stay on top of industry trends and connect with experts in real-time. The Office Hours experience will also make it easier for instructors to interact with and reach new audiences in more authentic ways. 
Snapchat
Snapchat launched new updates to its Scan tools. First, the Scan function is now more centrally placed, located in the middle of the lower function bar on the main Camera screen. This UI update will allow users to more easily find the Scan option. Second, a new shopping experience is rolling out directly via Scan, which will show users specific product matches based on their scanned products. Third, Snapchat users will now be able to upload pre-captured images into the Snap function, offering another avenue to find products. Lastly, the platform is rolling out its new Camera Shortcuts feature to all iOS users, a feature which suggests relevant camera modes, Lenses, and soundtracks. 
Clubhouse
The audio-only platform launched "Creator Commons," a new information hub that provides insights on Clubhouse usage, how creators can boost their presence on the platform, and more. This hub may also be useful for marketers, as it includes information on brand usage, pointers on how to track in-app performance, and a "Brands and Monetization" overview. 
And last on the list of updates, Clubhouse announced that it's rolling out spatial audio, which makes the audio in the app sound more like a "real world chat" by placing each speaker in a seemingly different position within the virtual room. Clubhouse creates this effect by assigning a specific position to each speaker in the room. However, it's worth noting that the speakers themselves won't be able to hear the effects of spatial audio, as this feature will only be active for members of the audience. 
LOTS of news this week!

🔊 spatial audio out now on iOS

💗 @MEGAMEEZY passes the icon torch to @LeahLamarr

📝 Launched Creator Commons w/ tips from the very best https://t.co/rtlnRAXxaf

✨ oh, and this incredible community is averaging 700k rooms per day (from 300k in May)

— Clubhouse (@Clubhouse) August 29, 2021
That wraps up the latest social media app updates! Be sure to check us out on Twitter for more digital marketing news. 
Whether you're looking to increase sales, reach more customers, or build brand awareness, the benefits of social media marketing are limitless! If you need help getting started on social media, we can help. Book a conversation with our digital marketing experts by clicking the link below! 
Book a 30-minute consultation today!