09 Jul

TikTok Extends Maximum Video Length to Three Minutes

Welcome back to another Spark Social Report by Spark Growth! In the latest social media updates, TikTok extended its maximum video length, Facebook is expanding its support for small businesses, and more. Keep reading to catch up on more social media news! 
Social Media Marketing Trends
For marketers who may be struggling to come up with new content, Social Media Today has some suggestions. In its infographic, it highlights 15 types of content that can help brands create a more diverse feed to better engage with their audiences. Some examples include blog posts, behind-the-scenes videos or images, quote graphics, case studies, explainer graphics, and user-generated content. It also breaks down what types of content work best on certain social media platforms, including Facebook, Instagram, Twitter, and LinkedIn. 
Social Media App Updates
TikTok
After experimenting with allowing creators to post videos up to three minutes long, TikTok is now expanding the option to all users in the coming weeks! The longer format—which is three times longer than the original maximum of 60 seconds—will give users more room to experiment with. For example, users may not have to condense longer stories or split them into multiple videos, which may streamline the viewing experience on the platform. 
TikTok has also added a new Cameo-like option called "Shoutouts," which will allow fans to pay TikTok stars for a personalized video message. The creator will have three days to either accept or decline a requested Shoutout and a week to create the clip, which will then be sent to the receiver's inbox. Shoutouts offers another monetary avenue for TikTok creators, and fans will be able to pay them directly in-app. 
TikTok launches its Cameo-like feature 'Shoutouts' https://t.co/skXqQ3J4WW

— Matt Navarra (@MattNavarra) July 5, 2021
The platform is also moving into the job recruitment space through its program called "Resumes," which has launched in the U.S. This feature allows users to post personal job pitches via TikTok clips. To partake in the process, users will simply have to post a video clip that showcases their skill sets and experiences, and post the video using the hashtag #TikTokResumes in the caption. 
Facebook
At the end of June, Facebook expanded on a campaign to support small businesses that are recovering from the impact of the COVID-19 pandemic. The "Facebook Good Ideas Festival" is a seven-week virtual experience that offers free training and advice on how brands can use the platform to strengthen their marketing strategies. Additionally, in some parts of the world where businesses are reopening, the platform is offering a training session called "Getting Back to Business." Facebook has also partnered with companies like Adobe, BigCommerce, Canva, Intuit, the National Restaurant Association to offer tips and training on design, content creation, and more. Visit Facebook's Good Ideas Festival page for more information! 
Facebook is also rolling out a new option in the ad setup process called "Optimize Text Per Person." When chosen, the platform will choose whether to highlight the primary caption, the headline, or the description text to each user. This will be optimized accordingly based on what Facebook's system determines the viewer will best respond to. This will be dependent on Facebook's various algorithmic factors, such as which ads a user responded to in the past. 
New? Facebook has added an 'Optimise text per person' for ads

If enabled, Facebook will automatically swap text between headline and primary text etc to optimise ad performance

h/t @grigg_digital pic.twitter.com/L7Lk1L6nV1

— Matt Navarra (@MattNavarra) June 21, 2021
In another update relevant to marketers, Facebook will now allow users to update their focus event for a campaign without having to pause and manually restart it with every change. The platform has also added estimated conversions into its 7-day click attribution window; this will help users account for lost data due to Apple's App Tracking Transparency update. Lastly, Facebook is offering more flexibility for marketers who want to maximize performance to Android users, by expanding their event options in the campaign setup. This will allow marketers who want to target Android users with more options to optimize campaigns based on performance. 
Twitter
Twitter's latest updates to "Spaces," its audio-only feature, include a user interface (UI) improvement which now displays the speakers in a Space at the top of the screen within the "Add Speakers" display. As pictured in the tweet below, the new format showcases the names of the speakers who have already been added to the Space, as well as a count of how many more speakers can be added into the existing free slots. For reference, a Space can currently include up to 11 speakers (including the host). 
new update! when adding speakers, hosts can now see how many speakers invite slots are left.

let us know what you think pic.twitter.com/GPdLz0bjp4

— Spaces (@TwitterSpaces) June 25, 2021
The platform also announced that physical security keys can now be used as the sole form of two-factor authentication (2FA), which means users can enroll one or more security keys as their only 2FA without having to choose a backup 2FA method. Physical security keys, which typically plug into the USB drive of a computer or connect to a mobile device through Bluetooth or a near-field communication (NFC) chip, can add an extra layer of security for users to protect their accounts against hackers.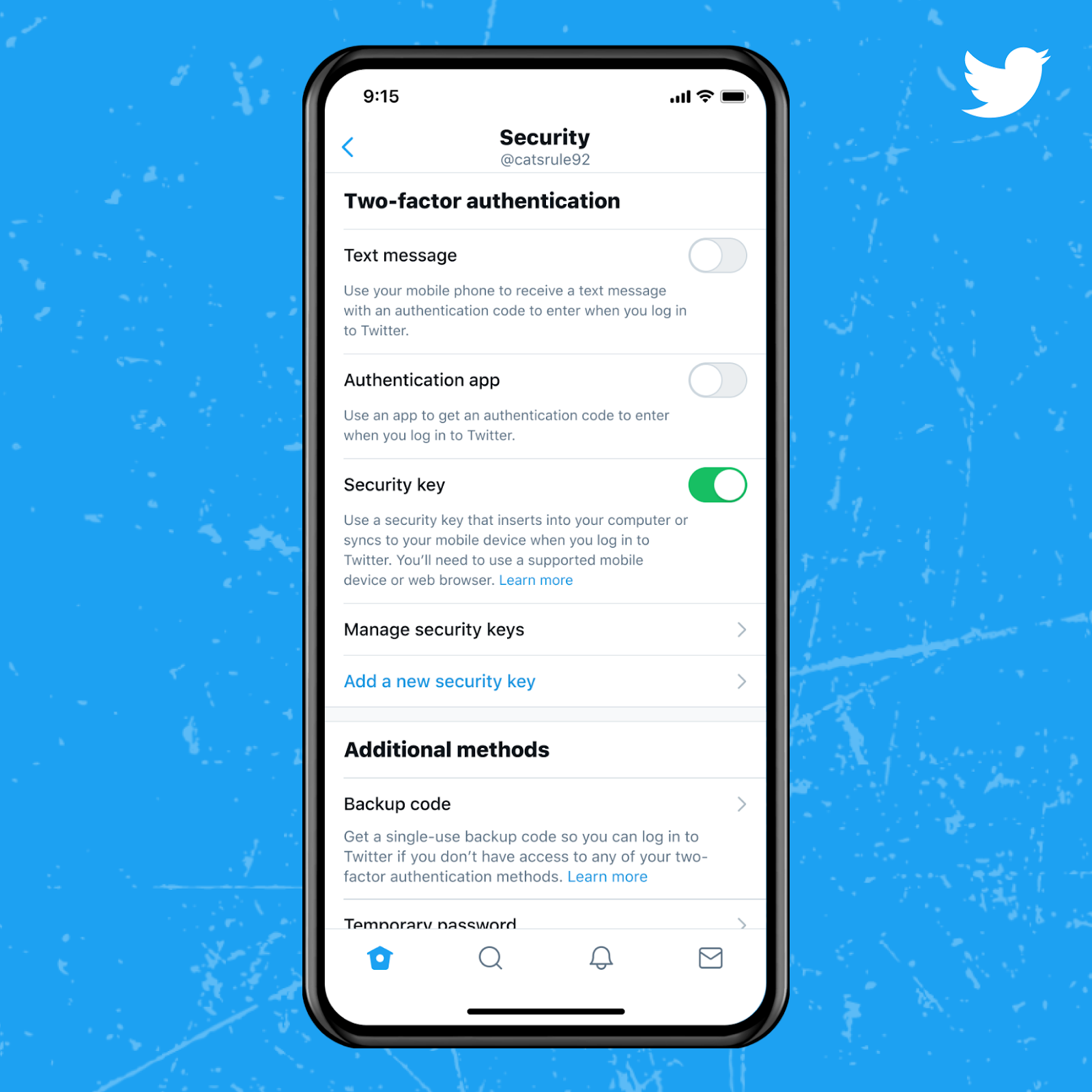 Instagram
In its latest effort to support and amplify Black-owned businesses, Instagram has released a new e-commerce feature that gives brands the option to add a "Black-Owned" label to their profile. If the label is chosen, this will improve discoverability for accounts that identify as a Black-owned business. For instance, Instagram will use the label to add and highlight Black-led business profiles in the Shop tab. Additionally, these businesses will have access to moderation tools that will help them handle spam, offensive language, and inappropriate comments. 
The head of Instagram, Adam Mosseri, also posted a video detailing some of the platform's coming changes over the next few months. Mosseri explained that Instagram is no longer just a photo sharing app, and will be experimenting with features like full-screen recommended videos in user's feeds, expanded video layout options, and more. View Mosseri's full video below! 
Changes are coming to video on Instagram 📺

At Instagram we're always trying to build new features that help you get the most out of your experience. Right now we're focused on four key areas: Creators, Video, Shopping and Messaging. pic.twitter.com/ezFp4hfDpf

— Adam Mosseri 😷 (@mosseri) June 30, 2021
LinkedIn
LinkedIn has published a new 14-page mini-overview of its ad and audience targeting options. Titled "Your Quick & Easy Guide to Harness Targeting Options on LinkedIn," this guide can help brands better understand how to optimize their LinkedIn advertising strategy. The overview provides detail on topics like LinkedIn's available ad objectives, how to launch with the campaign manager, and insights on audience selection and targeting options. 
Pinterest
A new advertising policy on Pinterest now prohibits all ads that include weight loss language and imagery. In this latest move to embrace body positivity and self-acceptance, prohibited content includes any weight loss language or imagery, testimonials regarding weight loss or weight loss products, language or imagery that idealizes or denigrates certain body types, referencing Body Mass Index (BMI) or similar indexes, and any products that claim weight loss through something worn or applied to the skin. The platform has noted that ads which promote healthy lifestyle and habits, like fitness products and services, are still allowed so long as they don't promote weight loss. Since expanding on its existing policies which prohibit body shaming and dangerous weight loss products and claims, Pinterest stated that this update makes it the only major platform to prohibit all weight loss ads.
Snapchat
Snapchat introduced a new feature that offers users more control over the ads they want to see in the app. Though the platform already gives users the option to block advertisements that include sensitive content like alcohol and politics, it will now also give users the ability to report ads they find offensive or fraudulent. When reported, Snapchat will review the ad and will take action against ads that violate its policies. This latest move by Snapchat highlights its effort to provide more transparent advertising preferences to users. 
And lastly, Snapchat and Universal Music Group (UMG) recently announced a global agreement that will enable users to use UMG's catalog of recorded music in their creative tools, such as Sounds and Lenses. This partnership will allow users to expand on their creative capabilities on the platform. UMG is also developing AR reality music Lens content featuring the company's artists, and will provide further opportunities to feature merchandise launches and e-commerce experiences. 
That wraps up the latest social media updates! If you'd like to stay up to date with more digital marketing news, be sure to check us out on Facebook.
Whether your business objectives are to increase sales, reach more customers, or build brand awareness, the benefits of advertising on social media are endless. Learn how our paid and organic marketing program helped an international children's football franchise reach and surpass its goals! 
Read our case study here!