14 Feb

Spark Bites: Declutter Your Instagram!

Welcome back to Spark Bites by Spark Growth! This week, we're seeing a few social media platforms make some big moves in light of Safer Internet Day. Instagram released a feature that gives you insight into who you engage most and least with from your following list, and Snapchat announced the launch of an in-app mental health resource. Now you can also upload videos to TikTok from your desktop, and WhatsApp is making strides towards releasing a dark mode option for iOS users. Keep reading for more social media updates!

Instagram
Instagram has introduced a new feature to users' Following category, allowing users to see the top 50 accounts that you have "Least Interacted With" and that are "Most Shown in Feed" within the last 90 days. This move follows suit with Instagram's recent decision to take away the visibility of the number of likes on posts, motivated by comparison culture and its inevitable links to heightened anxiety and depression in users. Instagram's latest change encourages users to boost engagement by focusing more on follower curation, as opposed to the long-standing former method of following as many people as possible.
This new feature bases itself on various factors such as your engagement with stories, comments, and posts of the accounts you follow. Its goal is to help pinpoint who you may want to unfollow or engage with more. It can also help you to declutter your following list, makes the feed more relevant to yourself or your brand, as well as allowing your social media to be more enjoyable for you! For brands and businesses, these two new categories can help to identify people and accounts who are less engaged with your posts and messaging, and can thus help to highlight strategy gaps that you might want to fill or adjust.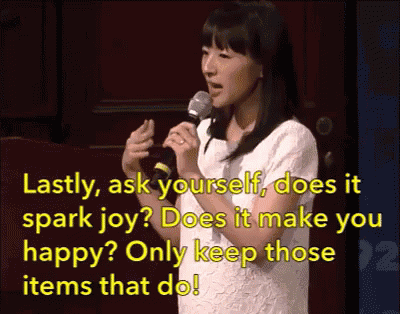 Instagram has also added new features to its reporting procedures. For starters, the appeals process for disabled accounts now allows those who have had their accounts disabled to request a review of the decision. As well, a feature that will be rolling out in the next few weeks is "Support Requests," allowing users to see the status of their submitted reports and report history. From here you can also choose to take further action or request a review if you have disagreed with the actions that Instagram has taken against your report.
Lastly, reverse engineering expert Jane Manchun Wong has also found that Instagram is working on a new video trimming tool for Stories. This will make editing videos much easier to do, much like the Snapchat and TikTok video trimming tools. However, Instagram has not made any official statement about this feature.
Instagram is working on video trimmer for Stories pic.twitter.com/igzErbhjdO

— Jane Manchun Wong (@wongmjane) February 8, 2020

Snapchat
Snapchat has announced that it will be rolling out a new feature in the next few months called "Here For You". This is an-app resource that users can turn to for support if they are dealing with an emotional or mental health-related crisis. The feature will allow Snapchat users to search for resources that relate to and provide advice on mental health-related topics, such as depression, anxiety, suicidal thoughts, grief, stress, and bullying.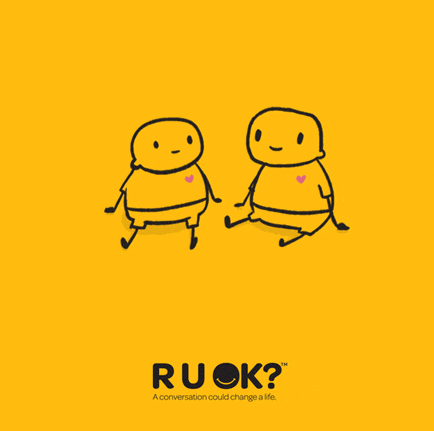 TikTok
TikTok is now providing the option to upload videos onto the app from your desktop! Using a web version of the app, this is a useful tool in particular for companies, as it allows you to edit videos from your workspace as opposed to your phone. This option also allows users, especially those who are less comfortable with video editing via handheld devices, to be able to better refine and streamline video content.
New? TikTok lets you upload videos and post to your account via the web https://t.co/PA7UqgrzIt pic.twitter.com/UqyKndxIwz

— Matt Navarra (@MattNavarra) February 6, 2020
TikTok has also launched a new account called "TikTok Tips". This is a user safety-focused account geared towards informing users about privacy and security, platform safety and protection, and even wellness advice!
Additionally, TikTok is updating its interface—and it looks almost exactly the same as Instagram's, including a similar layout and user bio structure. TikTok notes that this update is part of an initiative to improve functionality and user experience, and that they are testing new profile designs to aim for more profile personalization and engagement for users.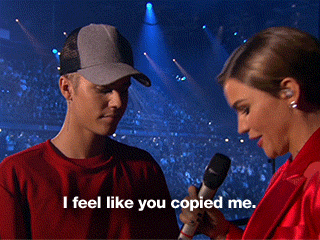 WhatsApp
WhatsApp is moving towards launching a dark mode for iOS by testing the feature. Dark mode is becoming more popular, as it significantly decreases eye strain. It's also more comfortable for users when using their device at night or in darker environments—plus, it looks cool!
It will soon be appearing on iOS devices, and is already a present feature in beta versions of Android. But, it is not sure when exactly the dark mode for iOS will be officially released.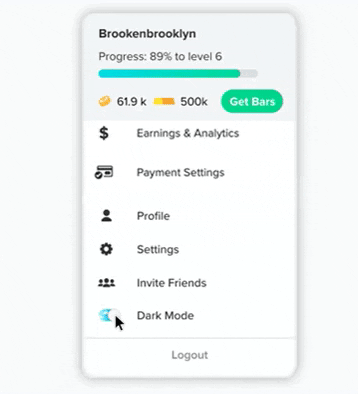 That wraps up this week's social media updates! Be sure to follow Spark Growth on LinkedIn for more social media news and updates!