11 Feb

New AR Features and Security Updates from Meta

Welcome back to another Spark Social Report by Spark Growth. Keep reading for this week's latest trends in digital marketing insights and social media updates. 
Social Media Trends
#TikTokMadeMeBuyIt: TikTok has described the customer journey as an "infinite loop," where customers enter, exit, and re-enter at different stages of the purchase path, as opposed to the traditional top-to-bottom sales funnel. The company just boasted impressive new stats about purchasing habits within this infinite loop on TikTok. Here are just a few of them!
38% of TikTok users convince a friend or family member to buy a product they have seen on TikTok.

37% of TikTok users discovered something on TikTok and immediately went to buy it.

29% of users say they weren't able to buy something that was trending on the platform because it was sold out.

24% of users interacted with ads in their feed while actively doing product research.
It's all about building engaging customer experiences!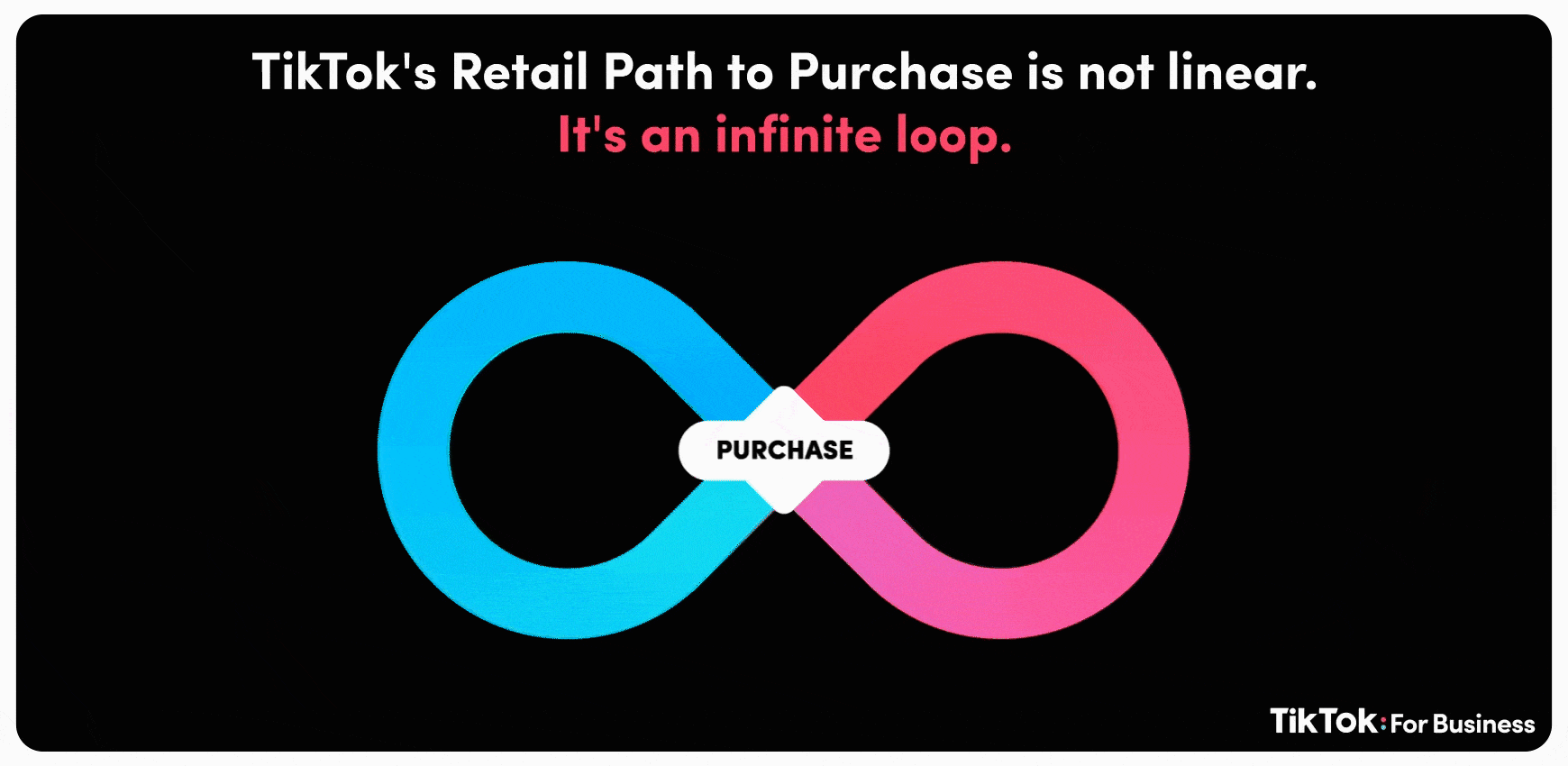 2022 Trend Reports and Predictions: The year is still young! Platforms are sharing their predictions on what digital trends to keep an eye on in 2022. Check out a few of them here!
Social Media Updates
Meta
Privacy Recap
End-to-End Encrypted chats on Messenger recently saw a huge rehaul as it rolled out the feature to all users on January 27th, 2022.
This rehaul gave users the features that they've come to expect from the original Messenger, but in a much more secure format. These features include message reactions, GIFs and Stickers, specific message replies, typing indicators, message forwarding, user verification badges inside encrypted Messenger, and the ability to save media and edit videos directly within the chat.
Meta has been working on updating its privacy efforts since April 2021 when it released its inaugural Privacy Progress Update and has stayed committed to building on this foundation into 2022.
Now Facebook users have ample features to express themselves in an encrypted, secure fashion!
More options for avatars
Speaking of expressing yourself through Messenger, Meta has also rolled out updated 3D Avatars to Facebook, Messenger, Instagram Stories and Instagram DMs to users in the United States, Canada, and Mexico. This is the first time that 3D Avatars have been available on Instagram! These updated avatars have a new and improved look, with adjustments to facial shapes and skin shaders, along with more inclusive customization options like Cochlear implants, hearing aids, and wheelchairs. For NFL fans and those looking forward to Super Bowl LVI on February 13th, you can now outfit your avatar with Cincinnati Bengals or Los Angeles Rams apparel until February 28th!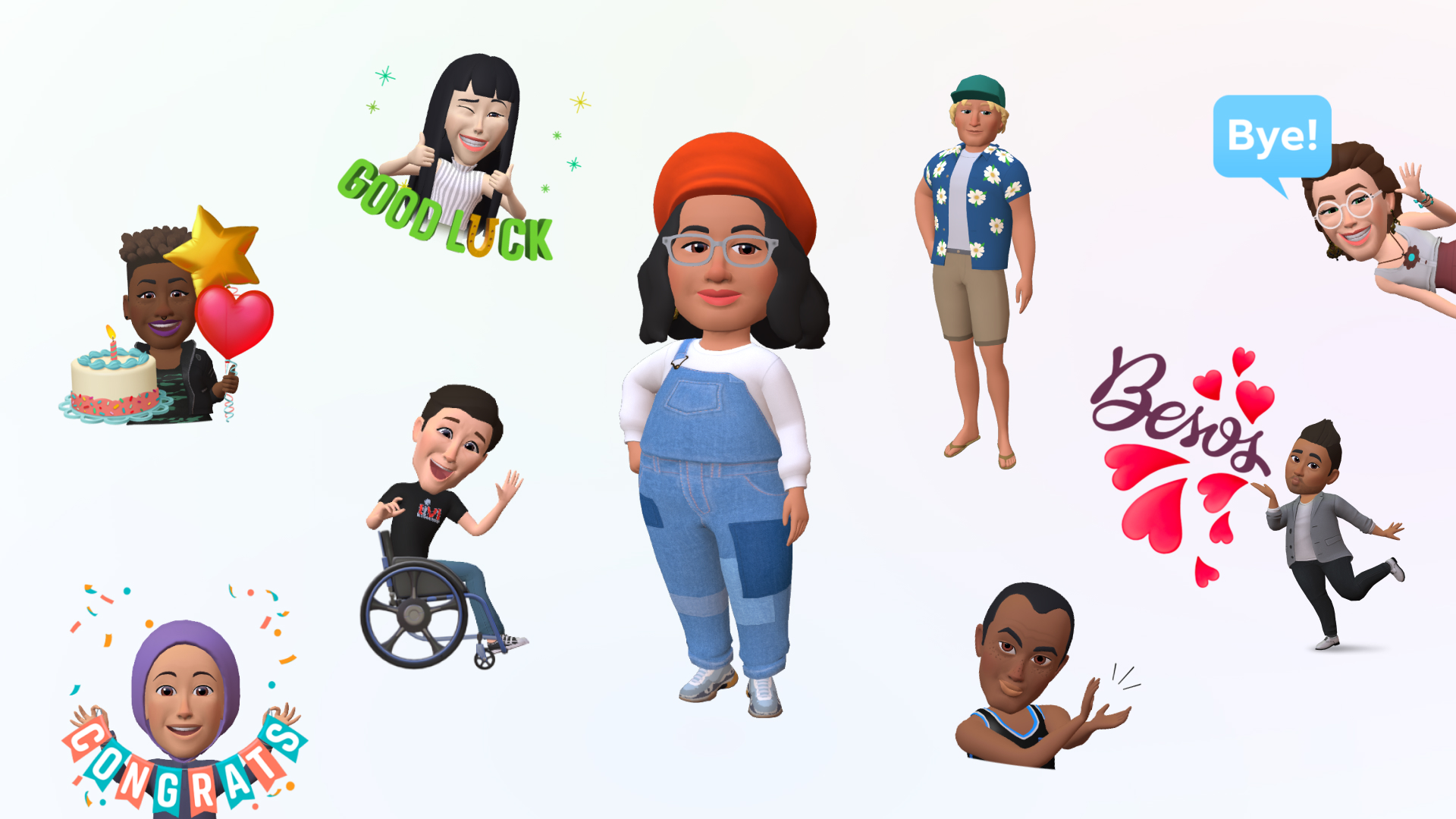 Supercomputer
All of these updates come with the news of Meta's new Next-Gen AI Supercomputer titled the "AI Research SuperCluster," which Meta believes will be the fastest AI computer in the world upon its completion in mid-2022. Not only will this computer be the foundation for the Metaverse, but more immediately it will be used for translating text between languages and identifying potentially harmful content.
Pinterest
AR Try On
Pinterest updated its Try On feature, expanding it into Home Décor. Using AR technology, users can now test out how pieces of furniture will look in their homes and offices before committing to buying them.
This update includes over 80,000 items from US retailers, with brands like Crate & Barrel, CB2, West Elm, Wayfair, and Walmart. Pinterest already sees millions of users coming to their platform every month specifically for home décor inspiration. With users being 5x more likely to purchase from Try-On enabled Pins, the new feature seems like the perfect option for this category.
Following Pinterest's previous dabble into AR Try On with makeup in 2020, this is a big step towards a more extensive augmented reality shopping experience on the platform.
Snapchat
Shopping Lenses
Pinterest isn't the only platform investing in augmented reality shopping features.
Snapchat just launched Shopping Lenses, which similarly allows users to try on thousands of clothing and makeup products alongside click-through purchase links. Snapchat is launching lenses from Ulta Beauty and MAC Cosmetics first, but they have teased many more brands launching in the coming months!
Content deals with major media companies
Snapchat is all about brand collaborations this week. It also announced extended content deals with major media companies such as Disney Media, ViacomCBS and NBCUniversal. Through these deals, media companies are able to adapt their shows and display them on Snapchat's Discover feature, which has been an essential feature of the platform since it launched back in 2015.
Snapchat's previous collaborations with Disney helped its network ESPN reach over 26 million users during the 2021-2022 football season. Additionally, NBCUniversal reached 74 million users through the platform in 2021, and ViacomCBS came in not far behind with a reach of 57 million unique viewers in 2021.
In 2022, users can expect renewals of old favorites such as SportsCenter on Snap, The Daily Show with Trevor Noah, and E! The Rundown alongside new productions like bar Rescue, Jersey Shore, CNBC Make it, and syndicated episodes of SNL!
TikTok
Advertising security
TikTok is taking steps to ensure advertisement optimization on its platform through its new partnership with Zefr, a brand suitability platform. This partnership aims to provide advertisers with some peace of mind that their campaigns won't appear next to any potentially offensive content, addressing a key concern for many advertisers.
Zefr uses a 'Cognition AI' process that uses a combination of audio, text, and frame-by-frame video analysis alongside a human review system to determine the suitability of content for ad placement. Additionally, each ad campaign launched will be mapped with the Global Alliance for Responsible Media Suitability Risk categories.
Advertisers will also have the option to receive insights from Zefr's easy-to-use dashboard with the ability to track their advertisements' overall campaign performance and compare this performance against all of the GARM Suitability Risk categories.
This is a step in the right direction for TikTok, as in the past they have been heavily criticized for the nature of some content posted to their platform. With this partnership, companies' can feel reassured by the layer of protection provided by Zefr's services for their brand and content when advertising on TikTok.
Instant Page
But that's not all that TikTok has been working on for advertisers lately. The "Instant Page" is a new landing page built inside the app that aims to streamline the experience of click-through advertisements, boasting an 11x faster loading time from standard mobile pages, 20% lower cost-per-action, and almost 2x higher conversion rates.
This tool builds on the existing advertising structure on TikTok. When a user taps the call-to-action on an In-Feed ad, the Instant Page is immediately triggered. This sends the user directly to the Instant Page within TikTok itself to learn more about your brand. Think of it as a small, personalized web page developed and hosted directly inside the platform to capture the user's attention! From this page, users can then continue to click through to external websites or landing pages to take further action.
The Instant Page is easy-to-use with a drag-and-drop customization style, complete with customizable components and templates to fit any situation.
This focus on a seamless customer journey alongside their new advertising security makes TikTok an even more exciting platform for advertisers and marketers to consider when planning their campaigns!
Twitter
Spaces Recording Update
Twitter gave Spaces a new update with the option for hosts to record their Spaces. This feature will allow hosts to keep their spaces publicly available on their profile for replay for up to 30 days, as well as the option to download the session's audio to use in any way imaginable.
This is a move away from the spontaneous conversation style of apps like Clubhouse that inspired the live chat feature and towards a more collaborative, yet still casual, podcast-like feature for the platform.  
That's a wrap on this week's social media news! Don't forget to follow us on Twitter for the latest digital marketing tips, social media news, and more.
Has your business taken full advantage of new digital marketing updates and trends? If not, our social media experts are more than happy to help you find success in this ever-changing digital landscape. Chat with one of our digital marketing experts by booking a conversation with us below! 
Book a 30 minute consultation today!