03 Aug

Spark Bites: Snapchat Lenses Respond to Your Commands

Welcome to your weekly dose of social media updates! We've got a lot of exciting updates in store for you in this edition of Spark Bites, including Snapchat's new lenses that respond to voice commands, Facebook's upcoming "Talent Show" feature, LinkedIn's new in-message video clips, and more!

Snapchat

Earlier this week, Snapchat launched new lenses that respond to voice commands. Previously, lenses would react to physical actions, like raising your eyebrows or opening your mouth, and now they will also respond when users speak short, simple English words, like "hi," "yes," "no," or "wow." Each voice command triggers a different lense, so be sure to check out the updated app to test out each command!

Snapchat is looking to boost its ad spend by connecting its top "Storyteller" creators to businesses. Top creators can help businesses and brands create ads on Snapchat, which tend to be much more unique than your typical Facebook ad. This update is a win all around, as it offers more work for top creators, a new ad platform for businesses, and more ad revenue for Snapchat!

Facebook

The long awaited Facebook usage time tracking tool has finally rolled out. To find out how much time you really spend on the platform, go to "Settings" and then tap on "Your Time on Facebook." You will see your average time spent on the app as well as the time you spent on any given day, and you can even set a reminder for yourself to leave the app once you've reached the time you want to spend on the app. As important as it is for users to track time spent on the app, it may be a scary number for some!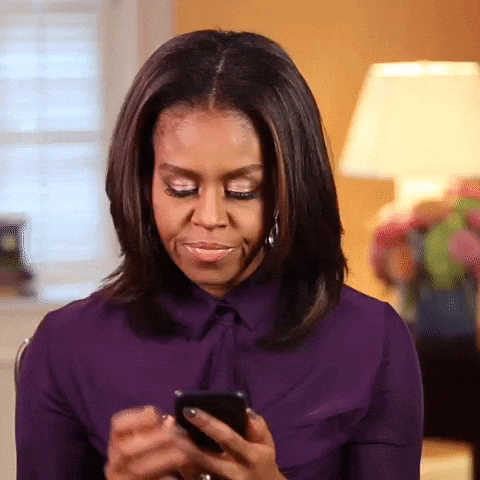 Facebook's recent music partnership may lead to another exciting music opportunity for users: an in-app singing competition! Facebook is working on a new feature called "Talent Show," which will enable users to record themselves singing a popular song and submit it for assessment. It's still not clear who will be judging the submissions or what the winning prize would be, but it's likely there will also be a version of the game available to use within a group of friends, so users can vote on and engage with each other's submissions!
Google
Google Assistant is becoming even more helpful with its new ability to make Duo video calls for you. Users can simply ask Google Assistant to call someone in their contacts list, and the call will automatically transfer to the Duo app. If you don't have the Duo app, Assistant will use Hangouts instead!
Soon, you'll get even more helpful information when your friend shares their Google Maps location with you. The Maps update will now also send you your friend's phone battery life when they share their location to make it easier for you to ensure they're safe. Next time their location drops off, you'll know for sure if it was simply because their battery died!
LinkedIn
This week, LinkedIn added the option to send voice clips within messages, making them more personal, functional, and connective. The update is especially useful for users messaging in their second language, as writing in another language is often harder than speaking. The update will likely be widely used in India, which is the platform's second-biggest market and a place where several languages and dialects are spoken.
Instagram
Instagram is testing two new ways for users to control who sees their content: an option to remove followers from their account and the ability to limit access to Stories content by location. Removing a follower from a private account will restrict access to all of a user's content, and limiting access to Stories content will ensure only your followers and people in your area will see your content, which may be especially useful for brands with locations in several countries and only want to show content for their intended audience.
You may have recently noticed a green dot beside some of the profiles you follow on Instagram. In an attempt to fuel more real-time engagement between users, Instagram has added the green dot symbol to indicate users who are currently online. Real-time engagements are a key focus for social platforms. Platforms like Facebook, Snapchat, and even LinkedIn have long ago implemented "Active Status" icons, and Instagram is finally getting in on the act!
Thanks for tuning in to this week's edition of Spark Bites! See you next Friday for another dose of social media updates.