03 Apr

Spark Bites: New Live Video Options on Facebook

Welcome back to another week of Spark Bites by Spark Growth! This week, Facebook added some new options to Facebook Live, and also launched a helpful community resource for those in need during the coronavirus pandemic. Read more for further social media updates! 
Facebook
With the majority of the world practicing social distancing, more users are relying on live video options for either business or personal purposes. In light of this, Facebook has added some new tools to its own live video service, Facebook Live. One of the updates is that the platform will now be adding automatic closed captions to live videos. There will also be an option for users to listen to only the audio of a live video, without having to load the visuals. Another change Facebook has made allows people to view Facebook Live streams, even if they don't have an account. 
Additionally, Facebook has added new features to those who are Page managers, launching a tool called "Live Producer." Live Producer is a dashboard that will help users manage their Live broadcasts. Included in the tools are the range of options users can choose from in the way of comment moderation and other stream improvements. Within Live Producer, there is also a "Create a Clip" option that allows users to create a separate video clip of the most recent 60 seconds of their Live video without disrupting the stream. 
In line with this, Facebook has made updates to its video publishing options on Pages. Page managers can now upload their video content in bulk with a "Bulk Uploader and Bulk Manager." Users can also organize their videos into "Playlists" and "Series," aimed to increase the likelihood of viewers watching multiple videos on that user's page. While organizing videos into Playlists is optimal for those looking to group multiple videos that share a thematic structure, Series is optimal for those releasing videos that are meant to be watched chronologically (such as episodes).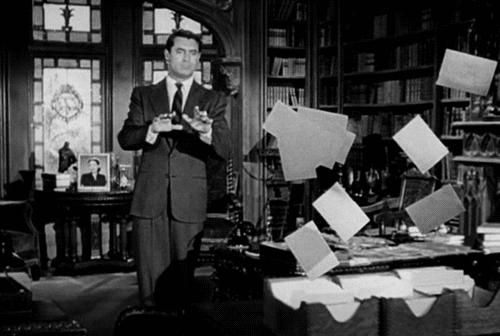 Next, Facebook has launched yet another feature that is aimed at keeping users informed during the coronavirus pandemic. Entitled "Community Help," this feature allows users to request or offer help to neighbors or others in need. Examples include helping to deliver groceries, medication, or supplies to someone's home or business. Facebook will roll out the feature in the next few days in the U.S., U.K., Canada and Australia. They are working to release the feature in other regions in the next few weeks.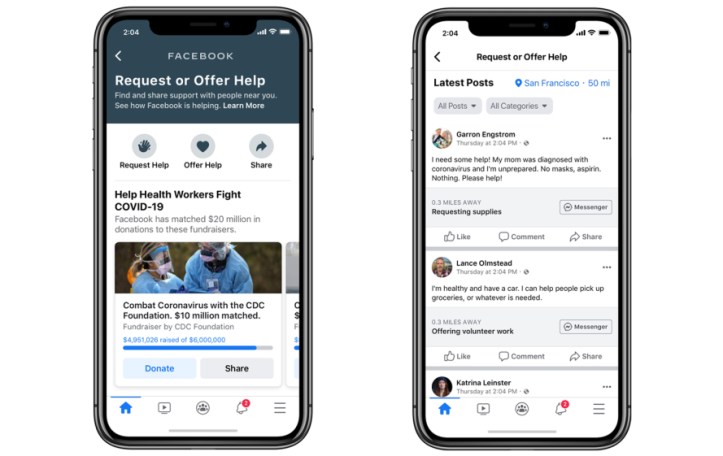 Facebook is also adding a new "Experiments" option to its Ads Manager with the aim of helping marketers better understand and optimize their ad performance. This feature allows users to try out a variety of test campaigns, brand surveys, and more.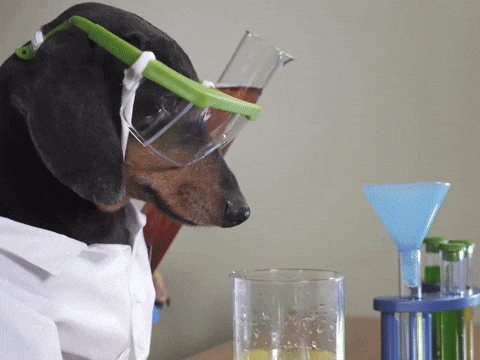 Reverse engineering expert Jane Manchun Wong has discovered that Facebook is testing a new COVID-19 themed reaction emoji, one that looks very similar to the "Stay Home" Stories sticker on Instagram. However, this has not been officially confirmed by Facebook. 
Facebook is working on a COVID-19 themed reaction pic.twitter.com/B2MBIgjMlu

— Jane Manchun Wong (@wongmjane) March 30, 2020
Lastly, Wong has also discovered that Facebook is testing an automatic status feature for Messenger. When turned on manually by users, the feature would use location tracking to include their basic location, the weather, and other information. "Auto-Status" is meant for users who are looking to share more personal information with close friends. However, this update has also not been officially confirmed by Facebook. 
Facebook Messenger is working to port Instagram Threads "Auto Status" feature pic.twitter.com/F0TZdnOSOz

— Jane Manchun Wong (@wongmjane) March 30, 2020
Instagram
Instagram is testing a new "Limit Sensitive Content" feature that can be accessed through Settings. When enabled, users would see less content on their feeds that may include sensitive content. Instagram has not given an official confirmation on whether this feature will be launched. 
Instagram is testing a 'Limit Sensitive Content' option

"When this is on, you'll see fewer photos and videos that might be sensitive"

h/t @alex193a pic.twitter.com/1861X2iSv1

— Matt Navarra | 🚨 #StayAtHome (@MattNavarra) March 31, 2020
Instagram also appears to be testing a set of animated selfie stickers for Stories. The tool is meant to overlay on top of your own image, with an array of emojis to choose from, such as heart eyes, crying, and more. Instagram has not given an official confirmation of this feature. 
Instagram is testing a fancy NEW 'Selfie' sticker feature for Stories!

h/t @blahout | https://t.co/7m2L0Qt2MW pic.twitter.com/G0AT7q7FhB

— Matt Navarra | 🚨 #StayAtHome (@MattNavarra) March 27, 2020
Jane Manchun Wong has discovered that Instagram is testing the option to promote gift card sales through users' Business profiles. According to the feature (pictured below), users can "set up gift cards, ask for donations, or offer delivery options for your business." This would likely be set up in the form of a sticker or button. In line with this, Wong has also discovered a "Support" sticker on Stories, with the aim of encouraging users to buy gift cards or support businesses during the coronavirus pandemic, which has forced many businesses to shut down temporarily. However, Instagram has not confirmed whether or not this feature will be available to users in the future. 
Instagram is working on "Support" stickers encouraging users buy gift cards or donate to the businesses that they want to support, especially during this difficult time

This is part of Instagram's efforts to help out SMBs during COVID-19 pic.twitter.com/StyGxEvyNF

— Jane Manchun Wong (@wongmjane) March 28, 2020
Lastly, Instagram is considering the option to add more than one guest into Instagram Live. Since users are relying more on video these days, this would help to maximize video sharing reach.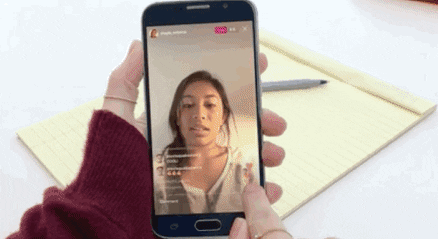 Snapchat
This week, Snapchat's fight against the coronavirus resulted in a new coronavirus feed, which users can find in their "Discover" tab. 
Entitled "Coronavirus: The Latest," this feed will include up-to-date information from reputable global healthcare and news sources, such as the World Health Organization (WHO), National Health Services (NHS), CNN, and more. 
TikTok
In light of social distancing, TikTok has announced the launch of celebrity-hosted live streams. Held every day from Monday to Friday at 5PM PDT, the initiative entitled "#HappyAtHome" is meant to provide comfort and entertainment to users at home, simultaneously encouraging people to do their part when it comes to staying safe.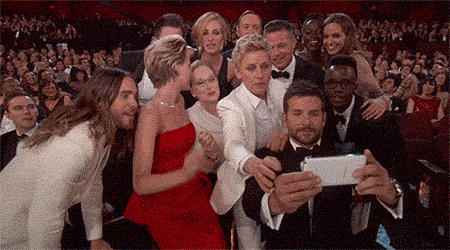 That's all for this week's updates! Make sure to follow Spark Growth on Twitter for more social media news!